10-year Treasury Yield Hits 2% For The First Time Since January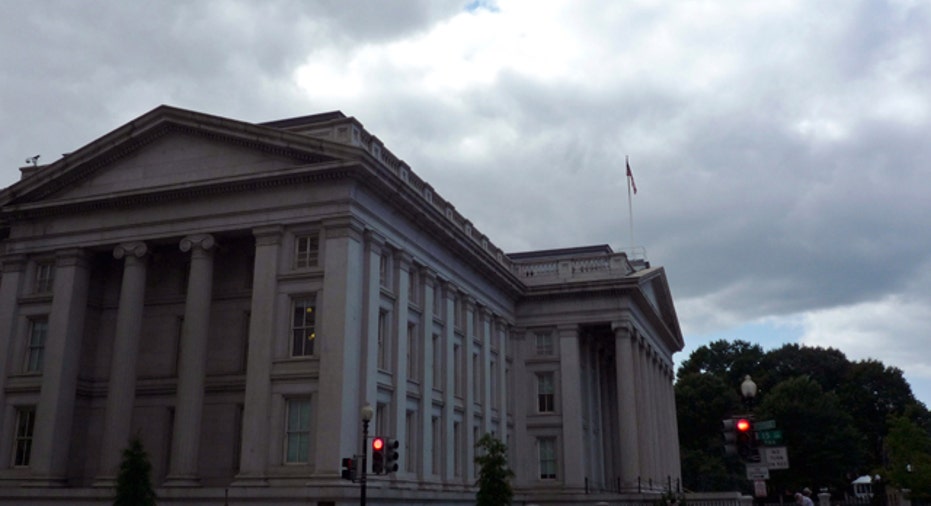 U.S. 30-year Treasury bond yields on Wednesday posted their sharpest rise in more than five years, bolstered by expectations U.S. President-elect Donald Trump will enforce protectionist trade policies and increase fiscal spending that will boost inflation.
Rising inflation tends to erode the value of bonds, pushing yields higher. U.S. 30-year bond yields, which move inversely to prices, rose to 10-month highs, gaining nearly 25 basis points. That was the largest daily jump since August 2011.
Benchmark U.S. 10-year bond yields also advanced, climbing to their highest level since January as they rose 21 basis points, the biggest increase in more than three years. Republican Trump stunned the world by soundly defeating heavily favored Democratic rival Hillary Clinton in Tuesday's presidential election, ending eight years of Democratic rule and sending the United States on a new, uncertain path.
Trump has indicated he would spend more on developing U.S. infrastructure, which could increase the U.S. budget deficit and Treasury supply. "People in the bond market believe this (a Trump presidency) is a game-changer," said Dan Heckman, senior fixed income strategist, at U.S. Bank Wealth Management in Kansas City, Missouri.
"Longer term, you have to think that if regulations are brought down and there are other actions including fiscal policy and a continued move away from monetary policy, that will be negative for the bond market."
Treasuries initially rallied overnight before sharply reversing course, with long-dated bonds, the maturity most vulnerable to inflation, performing the worst.
A poorly received U.S. 10-year note auction also added to the pressure on bond prices. The high yield for the 10-year note came in at a higher-than-expected rate after the bid deadline.
It had nearly $23 billion in bids for a 2.22 bid-to-cover ratio, the lowest since March 2009. Indirect bidders, consisting of foreign central banks, took a moderate 52.4 percent, the weakest since January 2015.
Aaron Kohli, interest rates strategist at BMO Capital in New York, said the negative underlying trend in the U.S. 10-year note made it a tough sell to investors. "As expected and despite the outright concession, the buying was very weak and could augur even more pain for the (30-year) bond (auction) tomorrow," Kohli said."Every element of the stats was weak and the auction was worse than we expected. It highlights that the event risk of the recent election is not quite over yet."
In late trading, benchmark 10-year notes were last down more than a point to yield 2.077 percent, up from 1.86 percent late on Tuesday. The yields rose as high as 2.092 percent, the strongest level since January.
Thirty-year bonds dropped more than 4 points to yield 2.870 percent, up from 2.63 percent on Tuesday. Earlier, yields rose as high as 2.89 percent, the highest since January.
The yield curve between five-year notes and 30-year bonds also steepened to 138 basis points, the widest since May. Ordinarily, the dramatic jump in yields would have boosted demand for Wednesday U.S. 10-year note auction, with the price having cheapened considerably. But the prospect of a Trump presidency has injected uncertainty in the market even though prices are at attractive levels.