10 Must-Read Quotes From Square, Inc.'s Earnings Call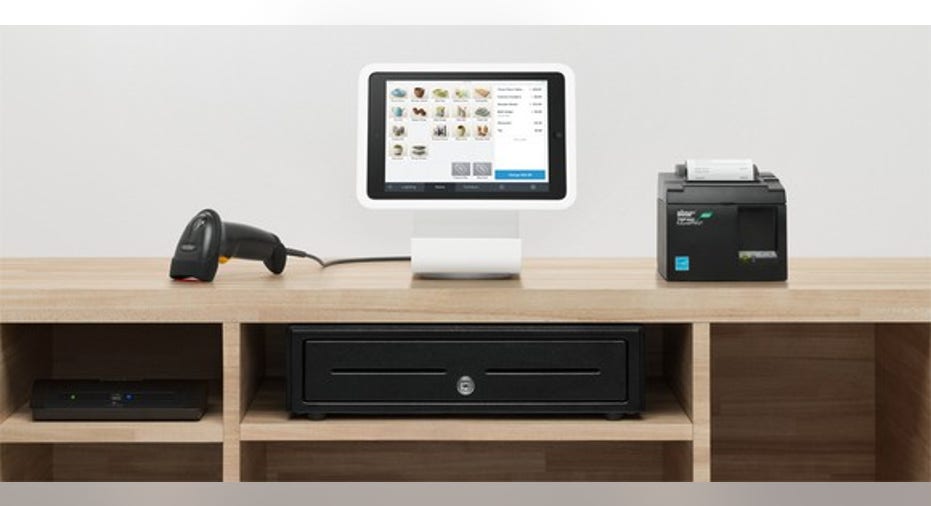 Square's iPad-based point-of-sales solution. Image source: Square.
Shares of Square tumbled last week following the release of the company's first-quarter earnings report. Although the company's business continues to grow rapidly, Square lost more money than analysts had anticipated.
During the company's subsequent earnings call, Square CEO Jack Dorsey and CFO Sarah Friar fielded questions from analysts and offered color on the state of Square's business.
NFC payments dominated Coachella
Square's management has been a vocal proponent of NFC-based mobile payments, arguing that the transition would give Square an opportunity to expand its base of merchants. During the call, Dorsey noted the company's recent partnership with the annual music festival Coachella and the trends it was seeing in the space"
Square is still in a hypergrowth phase
Square isn't profitable, and though it expects to become profitable on an adjusted basis sometime this year, it's unlikely to be so under GAAP accounting. During the call, Friar framed the company's current status and how management views its trajectory:
Developers can build with Square hardware
Square has opened up its hardware to developers, offering the ability to create apps and services around its devices. Dorsey spoke about how this feature could be utilized:
Organic growth remains strong
Square's marketing efforts have been minimal relative to its growth. Dorsey quantified the strong organic growth Square continues to enjoy:
Square Capital is giving out tens of thousands of loans
Square has been working to build an ecosystem of services around its core payment processing business. One of the mostintriguingis Square Capital, thecompany's lending arm that provides money to needy merchants. Friar offered up some numbers on Square Capital, and some of Square's other services.
Sellers want the latest technology
Square's latest reader is its most advanced, capable of accepting both NFC-based mobile payments and also chip-enabled credit cards. Demand for the reader has been strong, and during the call Dorsey spoke about how that commitment to advanced technology benefits Square:
How an ecosystem of partners can benefit Square
Square's decision to open its hardware up to developers could benefit its business in the long run, as an ecosystem of complementary services and software could make Square the preferred payment solution. Dorsey cited the company's relationship with Intuit as an example:
The Caviaracquisitionopened Square's business up to an entirely new class of seller
Alongside Square Capital, Caviar -- Square's take-out delivery business -- has been seen as one of the company's most intriguing services. But competition in the space has been fierce and has intensified in recent months. Dorsey spoke about why Square acquired Caviar and what it hopes to achieve with the service:
Speeding up the payment process
Dorsey offered additional color on the company's new reader, and why it's motivated to encourage more mobile payments:
Helping sellers focus on their business
Dorsey closed the call by summarizing Square's competitive advantage and the value it provides to its merchant partners:
The article 10 Must-Read Quotes From Square, Inc.'s Earnings Call originally appeared on Fool.com.
Sam Mattera has no position in any stocks mentioned. The Motley Fool owns shares of and recommends Apple and Intuit. Try any of our Foolish newsletter services free for 30 days. We Fools may not all hold the same opinions, but we all believe that considering a diverse range of insights makes us better investors. The Motley Fool has a disclosure policy.
Copyright 1995 - 2016 The Motley Fool, LLC. All rights reserved. The Motley Fool has a disclosure policy.