1 Way Apple Inc. Will Be Able to Make Its iPhone 7 Thinner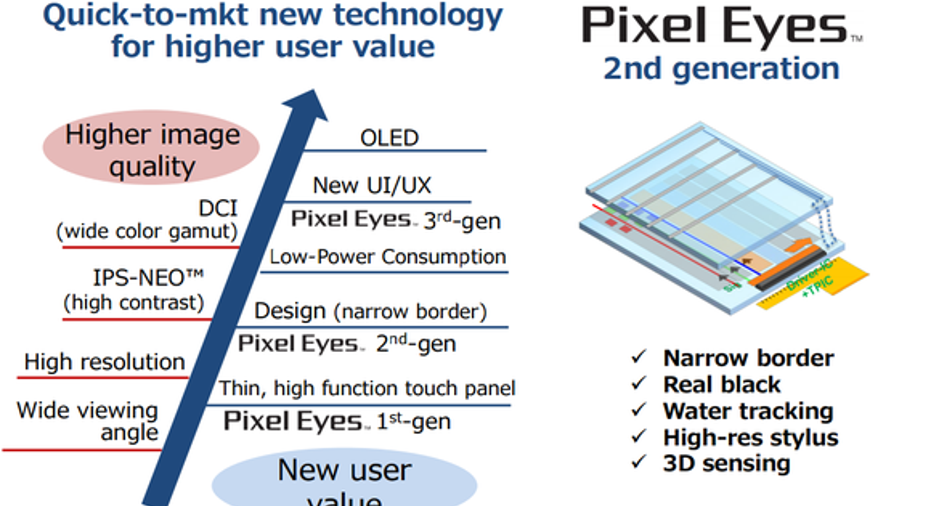 When Apple announced the iPhone 6s and 6s Plus, the feature the company promoted most heavily was the inclusion of 3D Touch. This technology allows the devices to detect pressure exerted on the screen.
Teardowns of the iPhone 6s and 6s Plus performed by iFixit reveal that behind the display panels there is what is known as a "capacitive sensor layer" and, per iFixit, a "separate component entirely."
As you might know, both the iPhone 6s and the iPhone 6s Plus were slightly thicker than their predecessors. This is popularly believed to be due to the aforementioned "capacitive sensor layer."
I think one of the ways Apple will be able to make its next-generation iPhones its thinnest ones yet is as KGI Securities' Ming-Chi Kuo predicts:by eliminating the need for this separate capacitive sensor layer.
The technology should be here in time for the next-generation iPhonesOne of Apple's main display suppliers is a company called Japan Display. According to DigiTimes, Japan Display will remain Apple's top display vendor for next year's iPhones.
During a question-and-answer session with investors, Japan Display management said the second generation of its "Pixel Eyes" displays (aimed at high-end smartphones) will include the ability to detect pressure without the need for additional components.
This, per Japan Display management, should be attractive to customers who want to incorporate added functionality into their products without increasing bill of material costs.
Japan Display management says shipments of its second-generation "Pixel Eyes" technology will begin in the current quarter, meaning the technology should be ready for a September 2016 iPhone 7 launch.
By eliminating the additional "capacitive sensor layer," Apple may be able to make its next-generation iPhones thinner.
What other features can we expect in Apple's next-generation iPhone displays?If we assume Apple will be using some derivative of Japan Display's second-generation "Pixel Eyes" technology (probably customized to Apple's needs), then what else should consumers and investors expect from the iPhone 7 display?
According to Japan Display, this technology should enable narrower borders (I take this to mean "bezels") than the first-generation Pixel Eyes displays did. Don't be surprised, then, to see the next-generation iPhones sporting thinner bezels than the ones found on the iPhone 6/6s family of phones.
Source: Japan Display.
As you can see in the above slide, Japan Display also touts this technology as offering "real black," which I assume means lower black levels than its prior generation display technology did. Lower black levels should mean increased contrast ratio and ultimately better image quality.
Finally, if you pay close attention to the left side of the slide, Japan Display talks about "DCI" technology to enable wider color gamuts. DCI, in this case, likely refers to the DCI P3 color space, which is not so coincidentally the same wider-than-sRGB color space that Apple's Retina 4K and 5K iMacs support.
In an earlier article, I arguedApple should bring a similarly wide color gamut to its next-generation iPhone displays. If I'm reading this slide from Japan Display correctly, this should actually be possible with the second-generation Pixel Eyes displays (it wouldn't make sense to advertise this for the third generation, as these appear to be OLEDs, which I believe have intrinsically wider color gamuts to begin with).
Based on what I'm seeing here, the iPhone 7 should include a fairly big jump in display technology across a number of vectors beyond simply enabling a thinner phone. I can't wait.
The article 1 Way Apple Inc. Will Be Able to Make Its iPhone 7 Thinner originally appeared on Fool.com.
Ashraf Eassa has no position in any stocks mentioned. The Motley Fool owns shares of and recommends Apple. Try any of our Foolish newsletter services free for 30 days. We Fools may not all hold the same opinions, but we all believe that considering a diverse range of insights makes us better investors. The Motley Fool has a disclosure policy.
Copyright 1995 - 2015 The Motley Fool, LLC. All rights reserved. The Motley Fool has a disclosure policy.