1 Thing About Pfizer, Inc. Stock That You Might Be Overlooking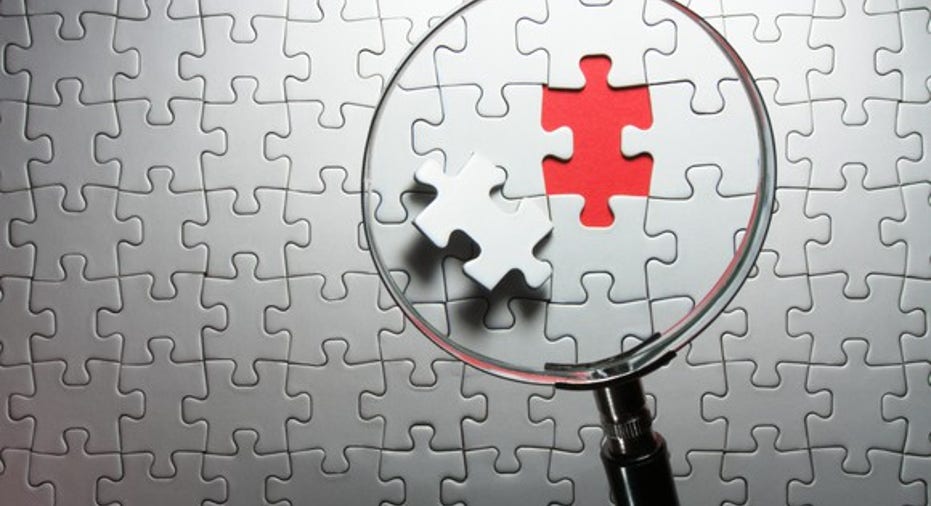 There are several things about Pfizer (NYSE: PFE) stock for investors to like. Its dividend is a biggie. The potential for growth from products such as Ibrance and Xeljanz definitely makes the list. So does growth-driving newer drugs like Eucrisa.
But what about Pfizer's essential health business segment? This business might seem boring compared to the company's innovative health segment, which claims those exciting products mentioned above and plenty more. However, there's a lot for investors to like in this often-overlooked part of Pfizer. Here's why.
Image source: Getty Images.
Financial contribution
If you like Pfizer's dividend (and who doesn't?), you can thank the company's essential health segment for funding much of it. Last year, the segment generated revenue of $23.6 billion -- nearly 45% of Pfizer's total revenue.
The essential health business, though, includes Pfizer's drugs that have lost patent exclusivity. Does this make the segment less profitable? Not really. The essential health segment generated$12.9 billion of income before tax. That's roughly 80% of the amount that the higher-growth innovative health segment generated. Essential health remains a quite profitable business for Pfizer.
We could look at this income figure in another way. Pfizer's operating cash flow in 2016 was $15.9 billion. Without the essential health business, that figure would have been much lower. And it's quite possible, the dividend would have been lower, too.
Biosimilars
Biosimilars comprise the fastest-growing part of Pfizer's essential health business. Revenue from biosimilars more than quintupled in 2016 from the prior year. Granted, it's still a small part of the business. However, biosimilars should play an increasingly more important role for Pfizer in the future.
Success so far has stemmed from Inflectra, Pfizer's biosimilar to Johnson & Johnson's (NYSE: JNJ) Remicade. Inflectra launched in the U.S. in October of last year and entered the European market (under the brand name Remsima) in 2015.
Johnson & Johnson is putting up a fight, however. The healthcare giant termed Pfizer's introduction of Inflectra as an "at-risk launch." J&J is challenging Pfizer in court over potential patent infringements and intends to compete through discounts, rebates, and other measures. That threat isn't stopping Pfizer from moving forward.
Pfizer also awaits regulatory approval for another biosimilar to Amgen'sEpogen. In addition, the company's pipeline includes five late-stage candidates that are biosimilars to top-selling drugs.
Pfizer's essential health group president, John Young, recently stated that the global biosimilar market is projected to grow from just under $2 billion today to $15 billion by 2024. It's a significant opportunity for Pfizer.
Sterile injectables
Pfizer's 2015 acquisition of Hospira positions the company as a major player in the sterile injectables market. Last year, Pfizer's essential health segment made $6 billion in sales from sterile injectables. That figure seems likely to grow considerably.
Over the next three years, Pfizer expects to launch over 140 new sterile injectable products. To put that into perspective, the company launched 24 new products in 2016. The company's pipeline includes more than 250 sterile injectable products across 14 therapeutic areas.
The global market size for sterile injectables currently stands at around $80 billion. This market is projected to grow at an annual rate of 5% over the next several years. Pfizer should see more than its fair share of that growth.
Anti-infectives
Another key part of Pfizer's essential health segment is its anti-infectives business. Pfizer is the No. 1 anti-infective company in the world with $3.3 billion in sales last year.
The World Health Organization (WHO) has called anti-microbial resistance as one of the most serious threats to global health. This problem could be compounded by an aging global population that is more at risk of infections.
Pfizer essential health should be in a great position to grow its anti-infectives business, particularly in emerging markets. The company's acquisition of AstraZeneca's small molecule anti-infectives business should give it an even greater competitive advantage.
The bottom line
The essential health business won't ever be the growth driver for Pfizer that its innovative health segment is. However, there are several growth opportunities for essential health in multiple markets.
Most important for investors, Pfizer's essential health business should continue to generate solid cash flow. That translates to dividends and possible additional acquisitions to further Pfizer's growth more in the future.
10 stocks we like better than PfizerWhen investing geniuses David and Tom Gardner have a stock tip, it can pay to listen. After all, the newsletter they have run for over a decade, Motley Fool Stock Advisor, has tripled the market.*
David and Tom just revealed what they believe are the 10 best stocks for investors to buy right now... and Pfizer wasn't one of them! That's right -- they think these 10 stocks are even better buys.
Click here to learn about these picks!
*Stock Advisor returns as of February 6, 2017
Keith Speights owns shares of Pfizer. The Motley Fool owns shares of and recommends Johnson and Johnson. The Motley Fool has a disclosure policy.