1 Stock I Was Glad to Sell Recently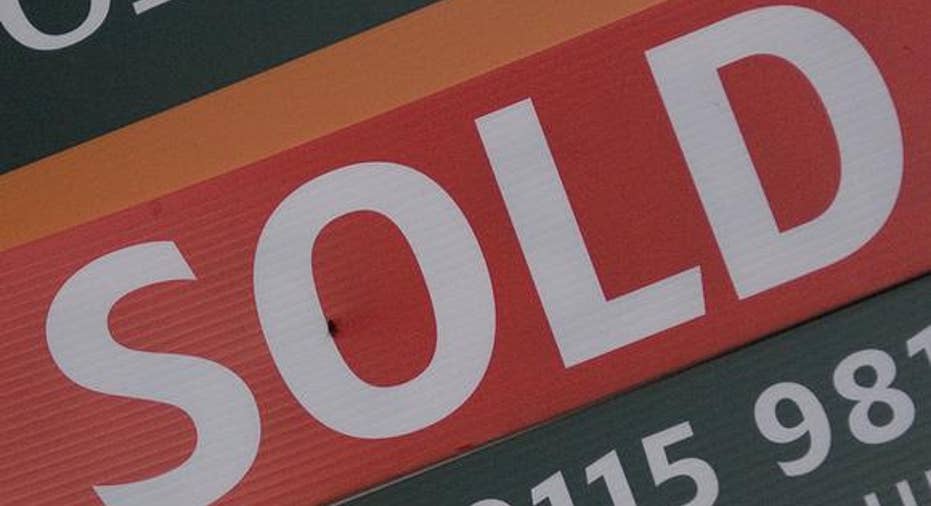 Image source: Diana Parkhouse via Flickr.
"Breaking up is hard to do."-- Neil Sedaka
It's a popular time of year for investors to sell, whether for tax-loss benefits or because of businesses that are losing ground, struggling, or just plain in trouble. With that in mind, we asked three of our top contributors to tell us about a stock they recently were glad to have sold. They gave us big-box retailerStaples(NASDAQ: SPLS), tech growth darlingAmbarella(NASDAQ: AMBA), and struggling offshore drillerSeadrill, Ltd.(NYSE: SDRL). Here's what they had to say.
I've bought and sold shares of Stapleson multiple occasions during the past few years, buying around $11 per share and selling in the high teens. The company tends to be misunderstood: Staples is a retailer, but the most important part of its business is the commercial side, where it sells to large organizations. There's far less competition in this area compared to the retail side, and online retailers that focus on selling products to consumers will have a much tougher time making inroads.
I sold out of my position in Staples completely about a year ago, which is fairly recent for long-term investors, when the stock soared on news that an activist investor was pushing for a merger between Staples and Office Depot. As the stock pushed past $18 per share, roughly what I thought Staples was worth at the time, I decided that it was time to move on.
The acquisition of Office Depot was announced in February, causing a brief spike in Staples stock, but during the past six months, shares have been sinking. On Dec. 7, the FTC, which had been reviewing the deal, announced that it would file a lawsuit to block it on antitrust concerns, a move that sent Staples' stock tumbling to around $10 per share, below my original purchase price.
Despite the drama and Staples' current retail struggles, I still think that it's a solid company, and I may end up buying shares again as pessimism weighs on the stock. But I'm glad I sold my shares when I did, instead of sticking around on the hopes that a merger would push the stock even higher.
In September, I decided to part ways with some of my shares inAmbarella, the maker of semiconductor solutions used in wearable cameras likeGoPro's. I bought the stock to get exposure to the fast-growing wearable-camera market, but a maturing market has led to greater competition and slowing demand -- and that means decelerating year-over-year growth for suppliers like Ambarella.
In early December, Ambarella conceded that "headwinds" tied to demand from manufacturers of wearable cameras resulted in slowing year-over-year growth last quarter of 41.9%, down from 79.3% year-over-year growth in fiscal Q2. Admittedly, that growth is nothing to sneeze at, but the company alsooffered up guidancethat included expectations for flat year-over-year growth in Q4, which will be due mainly to negative year-over-year growth in the wearable-camera market.
With a price-to-earnings ratio of 47 this past summer, Ambarella was clearly priced for perfection, and fears of a decelerating top line have led to its shares slipping 21% from when I cut my stake. Today, Ambarella's forward P/E ratio is a more intriguing 16.8, but I'm in no rush to rebuild my position. A lot of investors, including me, chased these stocks higher last year, and until we see sales begin growing again, I'm inclined to remain focused on other stocks.
While I've kept a few shares as a reminder of how badly things can go in a relatively short time, I'm glad I've finally moved on from Seadrill. Don't get me wrong -- like my colleagues above who acknowledge that they aren't dismissing their sold stocks out of hand, I'm going to continue watching Seadrill and the rest of the offshore drilling industry closely.
As things stand today, however, I'm happy to have moved on, and even more happy that I did it when I did. Since I sold, in early December-- at a huge loss, by the way -- shares of Seadrill have continued to plummet, and it's looking like I may have salvaged a few bucks by not waiting any longer.
Even more important -- and this is why I sold to begin with -- I'm really concerned about Seadrill's ability to survive the downturn unscathed. The company has one of the most modern and capable offshore fleets, but the bottom line is that there are just too many vessels competing for very few new drilling contracts. Tie that to Seadrill's massive debt, both in real terms and per vessel, and it's going to be much harder for management to bring costs down, or keep its entire fleet working. Frankly, I've lost faith that Seadrill will be able to do so.
For now, I'm on the sidelines. Oil prices will recover, and demand for offshore work will return at some point. If Seadrill comes through unscathed, it will be on my radar. But a few better capitalized, lower-debt competitors are better built to survive the downturn, and therealdownturn will be 2016, as more ships come off contract and start fighting for very, very little work. Seadrill has few advantages in this market, and its debt and operating costs will continue to be a burden.
The article 1 Stock I Was Glad to Sell Recently originally appeared on Fool.com.
Jason Hall owns shares of Ambarella and Seadrill. Timothy Green has no position in any stocks mentioned. Todd Campbell owns shares of Ambarella. The Motley Fool owns shares of and recommends Ambarella and GoPro. The Motley Fool recommends Seadrill. Try any of our Foolish newsletter services free for 30 days. We Fools may not all hold the same opinions, but we all believe that considering a diverse range of insights makes us better investors. The Motley Fool has a disclosure policy.
Copyright 1995 - 2015 The Motley Fool, LLC. All rights reserved. The Motley Fool has a disclosure policy.