1 Stat That Could Sink Northern Dynasty Minerals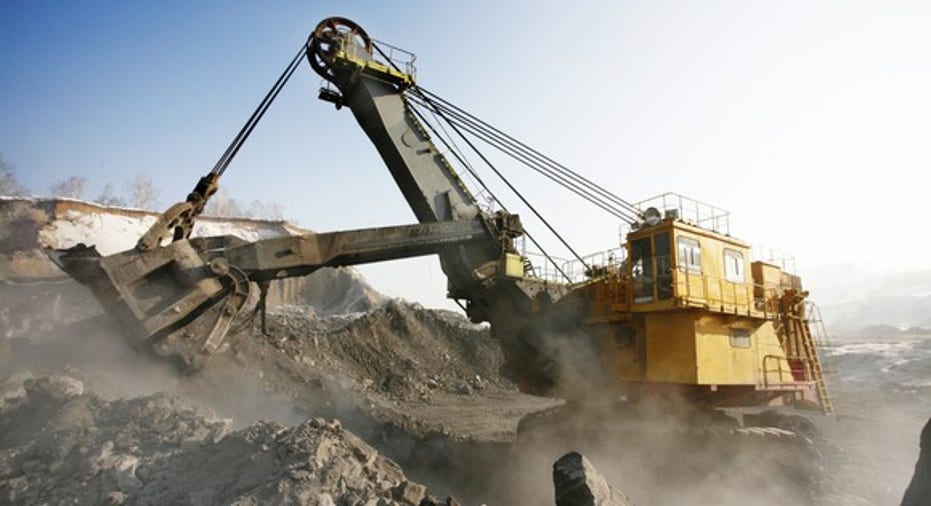 The stock of mining company Northern Dynasty Minerals (NYSEMKT: NAK) has seen a dramatic change of fortune virtually overnight. As investors are now well aware, the Trump administration's affinity for deregulation has sent shares soaring in recent months as the market bets that the company will have an easier permitting process for its Pebble Project in Alaska -- one of the largest undeveloped deposits of gold and copper in the world. That's especially true considering the U.S. Environmental Protection Administration didn't even allow the permitting process to proceed under the previous administration due to environmental concerns.
While I've previously reviewed how the situation may unfold over the next 10 years, I think there is one stat that investors are overlooking that could sink Northern Dynasty Minerals. Leading gold producer Barrick Gold (NYSE: ABX) provides a powerful example illustrating the potential risk.
Image source: Getty Images.
Gold resources vs. gold concentration
Northern Dynasty Minerals offers some pretty impressive potential on paper -- even if investors only include measured resources. That is the mineral resource estimate grade with the highest level of confidence, while indicated and inferredresources offer decreasingly lower levels of confidence for geologists, respectively. Here's the company's most up-to-date resource estimate for the Pebble Project:
Data source: Northern Dynasty Minerals 2014 estimate.
With additional vetting these categories have the potential to be upgraded from resources to proven and/or probably reserves -- the Holy Grail of estimates -- which are usually considered as the measured and indicated resources that can be extracted economically. Because this hasn't yet been determined, Northern Dynasty Minerals is careful to say that's the estimates in the table above "potentially support a modern, long-life mine."
For argument's sake, let's assume that all of the measured and indicated resources become proven and probable reserves. That would give the company a staggering 70 million ounces of gold and considerable other mineral reserves. By comparison, Barrick Gold listed a combined 18.3 million ounces of proven and probable reserves of gold at its two largest American mines, Goldstrike and Cortez, both in Nevada.
But that may just be the problem. Investors are focusing on the total amount of gold (and other resources) underground at Pebble, when the more important number is likely to be the concentration of gold in the raw ore. This metric, measured in grams of gold per metric ton of ore, dictates a project's financial feasibility (and the amount of resources that are ultimately upgraded to reserves).
Northern Dynasty Minerals estimates that the raw ore in measured and indicated resources at Pebble contain average gold concentrations ranging between 0.34 g/MT and 0.51 g/MT. But only 8.3% of the raw ore in those resource grades is estimated to have the highest average concentration of gold.
By contrast, Barrick Gold lists the gold concentrations at Goldstrike and Cortez at 3.55 g/MT and 2.11 g/MT, respectively -- and those are low by international standards! In other words, these mines boast gold concentrations that are between four and seven times higher than those estimated in the best parts of the expansive Pebble Project. When investors consider that these mines achieved 2016 cost of sales of $852 per ounce and $901 per ounce, respectively, it's reasonable to wonder whether or not Northern Dynasty Minerals will ever be able to make a profit from its gold resources.
What does it mean for investors?
There are other important factors that affect the cost of production. For instance, Alaska and Nevada -- the nation's top gold-producing state -- have different geographies and regulations (although Alaska has some of the strictest state regulations in the country). The mines may also leverage different extraction techniques. However, investors need to consider the significant risk posed by Pebble's low gold concentrations -- low by any standard -- regardless of the total estimated resources.
10 stocks we like better than Barrick GoldWhen investing geniuses David and Tom Gardner have a stock tip, it can pay to listen. After all, the newsletter they have run for over a decade, Motley Fool Stock Advisor, has tripled the market.*
David and Tom just revealed what they believe are the 10 best stocks for investors to buy right now... and Barrick Gold wasn't one of them! That's right -- they think these 10 stocks are even better buys.
Click here to learn about these picks!
*Stock Advisor returns as of February 6, 2017
Maxx Chatsko has no position in any stocks mentioned. The Motley Fool has no position in any of the stocks mentioned. The Motley Fool has a disclosure policy.