1 Reason Wells Fargo Makes So Much Money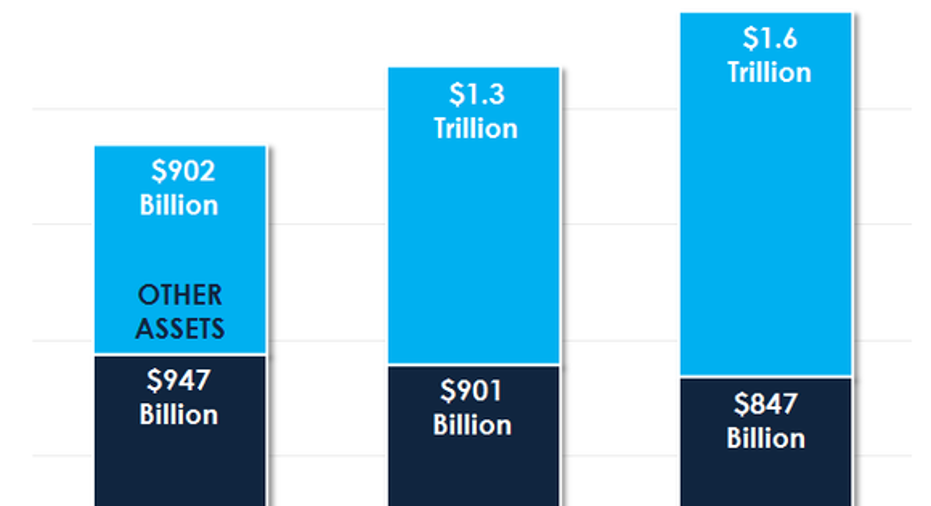 Wells Fargo's $947 billion loan portfolio acts as a magnate for money. Image source: iStock/Thinkstock.
A decade ago, Wells Fargo was a regional bank operating for the most part West of the Mississippi River. Today, it's one of the most profitable companies in America. Case in point: Wells Fargo's earnings over the last 12 months rank it fourth among U.S.-based companies, behind only Apple, Berkshire Hathaway, and JPMorgan Chase .
Aside from Wells Fargo's performance throughout the financial crisis, which allowed the bank to more than double in size by way of its bargain-priced acquisition of Wachovia in 2008, explaining its success is simpler than one might think. It boils down in large part to the fact that the California-based lender controls the biggest loan portfolio of any bank in America.
At the end of the first quarter of this year, Wells Fargo's balance sheet showed $947 billion in loans. That outpaced Bank of America's $901 billion loan portfolio, as well as JPMorgan Chase's $847 billion worth of loans to consumers and businesses.
Data source: JPMorgan Chase, Bank of America, and Wells Fargo.
Wells Fargo's dominance in this regard is notable when you consider that Bank of America and JPMorgan Chase are both materially bigger banks when you factor in the total size of their balance sheets. JPMorgan Chase is the biggest bank in America, with a $2.4 trillion balance sheet, while Bank of America comes in second, with $2.2 trillion of assets on its balance sheet. Wells Fargo ranks third with a total of $1.9 trillion.
It stands to reason, then, that Wells Fargo allocates a larger share of its assets to loans than its two bigger brethren do. Presently, 51% of its assets are loans. That compares to 41% at Bank of America and 35% at JPMorgan Chase.
This matters because loans are, generally speaking, the most profitable type of asset a bank can invest in. In the first three months of the year, Wells Fargo's loan portfolio yielded 4.16% compared to 3.01% for investment securities and 0.49% for money lent overnight to other banks via the Federal funds market.
The impact on Wells Fargo's profitability is undeniable. Its return on assets in the first quarter of the year was 1.21%. That's more than double Bank of America's 0.50% return on assets for the period, and it even comfortably exceeded JPMorgan Chase's 0.93%.
The point here is that, holding all else equal, banks with larger loan portfolios are more profitable than banks with smaller loan portfolios. This holds true even if the latter have bigger investment banking operations. As noted, bank analyst Dick Bove recently pointed out: "Simplistically, the more loans to common equity [a bank holds] the higher the return on equity."
The article 1 Reason Wells Fargo Makes So Much Money originally appeared on Fool.com.
John Maxfield owns shares of Bank of America and Wells Fargo. The Motley Fool owns shares of and recommends Wells Fargo. The Motley Fool has the following options: short May 2016 $52 puts on Wells Fargo. The Motley Fool recommends Bank of America. Try any of our Foolish newsletter services free for 30 days. We Fools may not all hold the same opinions, but we all believe that considering a diverse range of insights makes us better investors. The Motley Fool has a disclosure policy.
Copyright 1995 - 2016 The Motley Fool, LLC. All rights reserved. The Motley Fool has a disclosure policy.