1 Reason It Makes Sense for Apple to Buy Tidal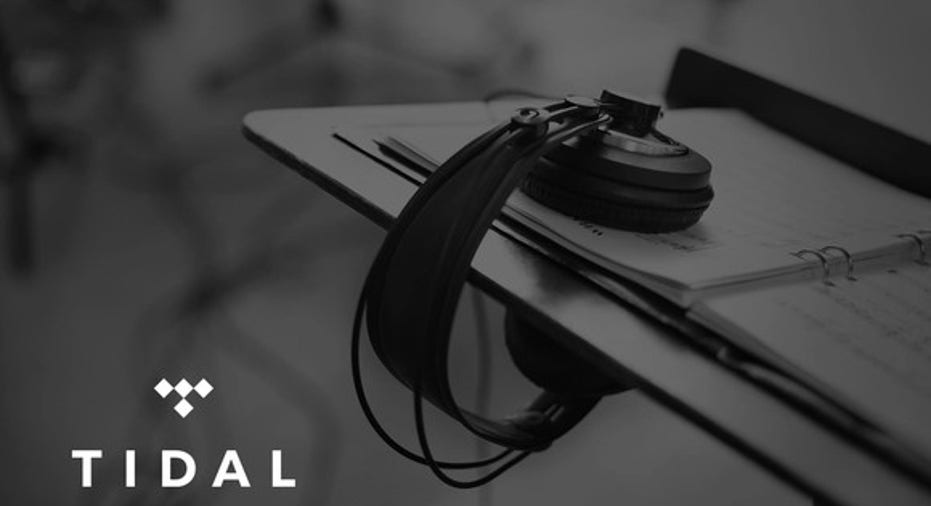 Image source: Tidal.
Just a year after its launch, Apple Music has 15 million paid subscribers. For context, the industry leader, Spotify, took more than six years to get to that point. Of course, Apple Music benefited from the secular shift to streaming from digital downloads and physical media, which is exemplified by the fact that Spotify has also added another 15 million paid subscribers since the beginning of last year.
For all intents and purposes, Apple Music is doing pretty good. But with fierce competition from big names like Alphabet's Google and Pandora , Apple is looking to beef up its position. The Wall Street Journal recently reported the company is in talks to acquire Tidal, a competing music streaming service owned by Jay-Z.
With about 4.2 million paid subscribers, Tidal isn't going to catapult Apple Music to the top of the charts, but its ownership and relationships with artists and record labels could help Apple differentiate its service from the competition, leading to a long-term competitive advantage.
It's all about who you know
When Apple acquired Beats Electronics, it wasn't just buying a high-end headphone and speaker company or an upstart music streaming service. Apple gained access to Jimmy Iovine, Dr. Dre, and Trent Reznor. All three have been instrumental in the development and success of Apple Music by contributing their expertise to developing the product, signing exclusive deals, producing content, and promoting the service.
While Tidal doesn't have the revenue of Beats Electronic's business when Apple acquired it, it has another hip-hop mogul that could improve Apple's standing with artists. In fact, upon taking over control of Tidal, Jay-Z positioned the service as a pro-artist platform, providing ownership stakes to several high-profile musicians. As such, Tidal has managed to garner exclusive releases from several artists, which is one of the biggest reasons it's been able to attract 4.2 million paid subscribers in the face of much more well-established competition.
While there's no guarantee Apple will be able to maintain those exclusive early release contracts with its artist-owners, Apple should be able to bring Jay-Z on as an executive. He should help sway artists to remain with Apple Music and continue providing exclusive content.
Apple has positioned itself as more artist-friendly this year. It funded music videos for Drake and The Weeknd as well as Taylor Swift's 1989 World Tour concert film. That's helped it keep their music exclusive to Apple Music for a window, and in Swift's case, helped her agree to Apple's streaming terms. Apple is also able to put its considerable marketing weight behind these artists and its service. Combined with Tidal's slate of artists, Apple Music will become the only place for music fans to stream new music.
Apple should be prepared to outspend the competition
Not only does Apple have more cash than any company it competes with, it also has a bigger share of the digital music business than any of them. iTunes downloads once accounted for nearly two-thirds of digital download sales, but last year, digital-streaming revenue outpaced digital downloads. Digital album sales declined 5.2% last year, and digital single sales fell 12.8%.
Meanwhile, Apple is shifting its focus to growing its services revenue as hardware sales lull. In its first-quarter earnings results, the company highlighted that it now had 1 billion active devices. The company has over 800 million iTunes accounts with payment information connected. That network gives Apple a competitive advantage in selling its services, but it can't completely stop competing services from also taking advantage of its huge scale through the App Store.
Not only is Apple Music leading the way to offset declines in iTunes downloads, it's tasked with propelling Apple's services revenue higher. That means Apple needs to spend more on Apple Music to ensure it can beat the competition.
Google is investing in its own streaming service by combining it with premium YouTube content. It has a pretty broad audience as well.
Pandora bought the assets of Rdio and plans to launch an on-demand streaming service later this year. It has nearly 80 million active listeners in the U.S., Australia, and New Zealand to which it can up-sell its new service.
Spotify continues to grow rapidly, with 100 million active listeners and 30 million paid subscribers.
Paying up for Jay-Z, Tidal, and more exclusive content from musicians will make Apple Music an unparalleled service for music fans who need new music when it's released. Apple has the deep pockets to pull it off and the most at stake to lose to other streaming services.
The article 1 Reason It Makes Sense for Apple to Buy Tidal originally appeared on Fool.com.
Suzanne Frey, an executive at Alphabet, is a member of The Motley Fool's board of directors. Adam Levy owns shares of Apple. The Motley Fool owns shares of and recommends Alphabet (A and C shares), Apple, and Pandora Media. The Motley Fool has the following options: long January 2018 $90 calls on Apple and short January 2018 $95 calls on Apple. Try any of our Foolish newsletter services free for 30 days. We Fools may not all hold the same opinions, but we all believe that considering a diverse range of insights makes us better investors. The Motley Fool has a disclosure policy.
Copyright 1995 - 2016 The Motley Fool, LLC. All rights reserved. The Motley Fool has a disclosure policy.