1 Great Development for General Motors Investors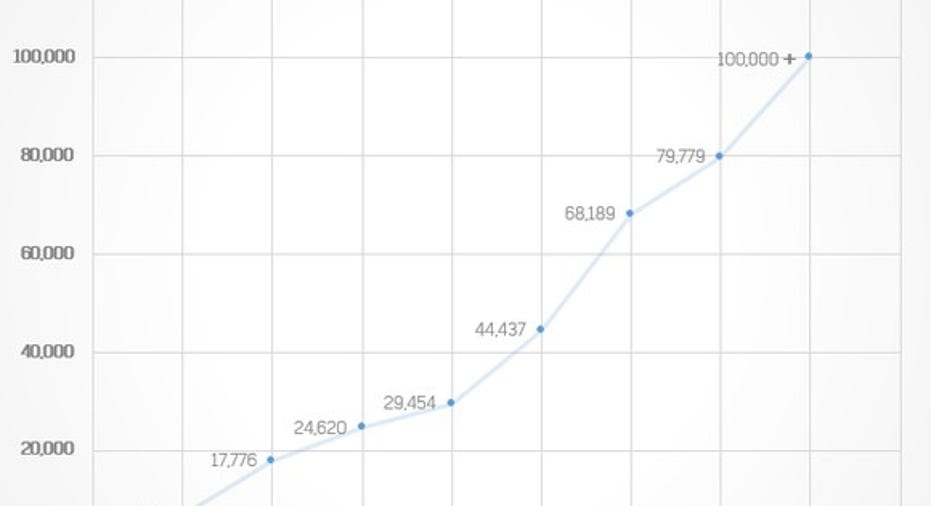 General Motors continues to restore its Cadillac brand image. Image source: General Motors.
General Motors (NYSE: GM) really appears to be firing on all cylinders this past year despite concerns about new-vehicle sales peaking keeping a lid on its stock price. It's returning more value to shareholders through dividends and share buybacks, investing heavily in its future through investments in Lyft, developing its Maven mobility brand, and continuing to post record profits each quarter.
One thing GM has struggled with, despite excelling in nearly every other aspect of its business, has been expanding its Cadillac brand -- and it's becoming critical for major automakers to have these highly profitable sales.
On the bright side, recent information from China should have investors feeling optimistic that GM is beginning to restore Cadillac's position as a global luxury brand icon.
Booming sales set a record
Just last week, General Motors announced that Cadillac annual sales in China had topped 100,000 vehicles for the first time ever, which establishes the brand among the fastest-growing luxury brands in the region. Cadillac sales have posted consistent and strong increases in the past few years, and there's little evidence suggesting this will slow in the near term. In October, Cadillac's sales in China posted an insane 117% jump compared to the prior year, which helped pull its full-year sales gain to 43%.
Image source: General Motors.
"Reaching this milestone reminds us that Cadillac is setting a new standard for aspirational and premium appeal in China," said Andreas Schaaf, vice president of Cadillac China, in a press release. "Our new products, our dealers and Cadillac's global transformation are catalysts for the unprecedented growth we are experiencing."
The 10,000-foot view
While Cadillac's success in China is a real positive development since the country is expected to overtake the U.S. as the world's No. 1 luxury vehicle market sooner rather than later, the luxury brand is also doing well globally.
In fact, in October, Cadillac sold more than 28,000 units globally, which was a strong 21% gain compared to the prior year's result. Moreover, October marked Cadillac's fourth consecutive month of 20%-plus year-over-year sales increases.
The simple fact is, as new-vehicle sales peak in the U.S. market, the automakers that succeed as investments will be those that can find ways to grow revenue and profits in new ways. Those ways can be smart mobility projects such as GM's Maven, or growing business in a historically weak channel, such as Cadillac's global business.
As a rule of thumb, luxury vehicles generate roughly 10% of new-vehicle sales, but about a third of industry profits. The value in having a booming luxury lineup is obvious, and it's never been more important than at a time when the market is plateauing. This is a big win for GM investors.
10 stocks we like better than General Motors When investing geniuses David and Tom Gardner have a stock tip, it can pay to listen. After all, the newsletter they have run for over a decade, Motley Fool Stock Advisor, has tripled the market.*
David and Tom just revealed what they believe are the 10 best stocks for investors to buy right now...and General Motors wasn't one of them! That's right -- they think these 10 stocks are even better buys.
Click here to learn about these picks!
*Stock Advisor returns as of November 7, 2016.
Daniel Miller owns shares of General Motors. The Motley Fool recommends General Motors. Try any of our Foolish newsletter services free for 30 days. We Fools may not all hold the same opinions, but we all believe that considering a diverse range of insights makes us better investors. The Motley Fool has a disclosure policy.