1 Big Reason to Love Growth Stocks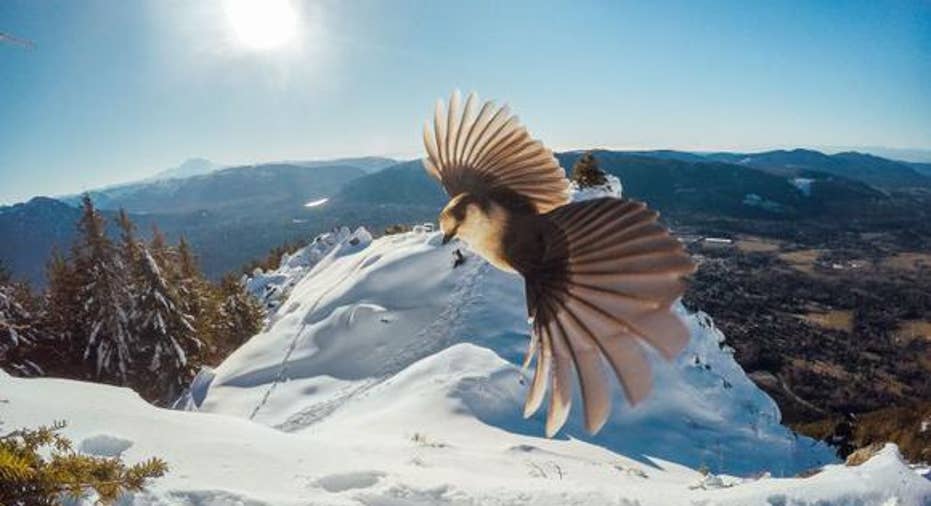 Image source: GoPro.
Investing in growth stocks can be enormously profitable. However, just because a company is currently growing at high speed, doesn't necessarily make it a smart investment. In fact, an excessively simplistic approach to growth investing can be a recipe for disaster.
Successful growth stories are those that can sustain performance over the long term, and especially those that are strong enough to surprise investors with new and promising growth venues. Ultimately, it's all about performance versus expectations, and companies with plenty of optionality can be spectacularly lucrative for investors.
How to invest in the right growth stocksA stock is simply an ownership share in a company. Its value depends on the value of the underlying business. All else being equal, a company growing at a faster rate should deliver superior returns over a company producing subpar growth.
But things are rarely that simple in the stock market. Shares of companies with higher expected growth are usually priced at a premium, so investors need to compare a company's growth potential with what the market is expecting from it. If you pay an above-average price for a company with high growth expectations, only to see the business underperforming those expectations in the future, returns will most probably be quite disappointing.
GoPro went public in June 2014 at an IPO price of $24 per share, and the stock hit a record high of around $95 that September. Expectations were sky-high for GoPro at the time, and those expectations were reflected in nosebleed valuation ratios for the action-camera pioneer.
But things didn't work out as expected. The market for action cameras is rapidly becoming saturated, competition from lower-cost producers is on the rise, and management can't seem to find a path toward sustainable growth. In this context, GoPro announced a worrisome 31% revenue decline in the fourth quarter of 2015, while gross profit margin declined from 47.9% of sales in the fourth quarter of 2014 to a much smaller 29.4%.
GoPro's financial performance has been a big disappointment over the past several quarters, and this performance has produced dismal returns for investors. GoPro stock is currently trading in the neighborhood of $13.80 per share, nearly 43% down from its IPO price and losing a breathtaking 85% of its value from its record high.
The lesson is quite clear: Successful investing is about much more than picking companies growing at full speed. To gain superior returns over the long term, you need to find companies that can do better than what the market is expecting from them, and optionality can be a growth investor's best friend in this area.
The power of changeI'll define optionality as a company's ability to successfully expand into new business areas. The most innovative companies are those that can consistently create new growth venues this way, often going beyond what the market is anticipating for them. Companies with optionality tend to outperform expectations, so they can make tons of money for investors.
Amazon.com is a textbook example. Back in 1995, Amazon was just an online bookstore, producing only $511,000 in total sales per year. Online retail was an emerging industry, and many investors were wondering if Amazon had the strength to compete against well-established brick-and-mortar retailers. The consensus at that time seemed to be that traditional bookstores had the brand recognition and scale advantages, so all they needed to do to crush Amazon was build their online capabilities.
Fast-forward 20 years, and Amazon has not only inflicted enormous damage on traditional bookstores, but the company is now also one of the most powerful retailers on earth, with a leading presence across different retail categories. Amazon made a gargantuan $107 billion in total sales in 2015, and constant-currency revenue grew by a staggering 26% over 2014.
In an amazing display of optionality, Amazon is also one of the leading players in cloud computing infrastructure: Amazon Web Services produced almost $7.9 billion in revenue during 2015, a massive 71% annual increase.
Long story short, Amazon has gone from an online bookstore to a leading world player in both online retail and cloud computing infrastructure. When Amazon had its IPO in 1997, the stock was priced at $18 per share, and it's now trading at around $624. This performance demonstrates that optionality can produce mind-blowing gains when you invest in the best growth companies.
The article 1 Big Reason to Love Growth Stocks originally appeared on Fool.com.
Andrs Cardenal owns shares of Amazon.com. The Motley Fool owns shares of and recommends Amazon.com and GoPro. Try any of our Foolish newsletter services free for 30 days. We Fools may not all hold the same opinions, but we all believe that considering a diverse range of insights makes us better investors. The Motley Fool has a disclosure policy.
Copyright 1995 - 2016 The Motley Fool, LLC. All rights reserved. The Motley Fool has a disclosure policy.