Louis Vuitton teams up with NBA for fashionable partnership
Virgil Abloh will design apparel and accessories in collaboration with the NBA
Basketball is getting a chic upgrade.
Louis Vuitton and the National Basketball Association on Wednesday announced a multiyear partnership. The French fashion house will design the first official trophy travel case for the NBA, its first sports league partnership with a North American team.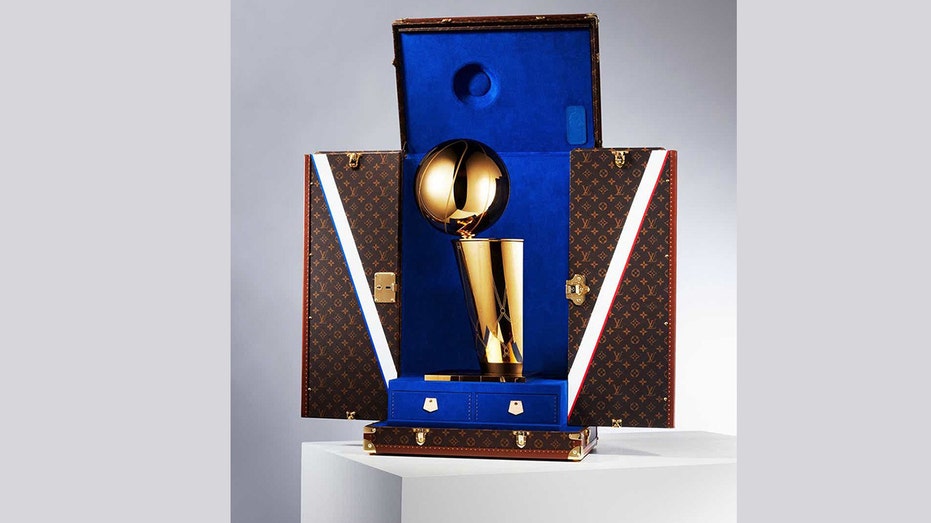 The bespoke trophy case is coated in Louis Vuitton's signature monogram canvas and fitted with brass fixtures. The case will display the Larry O'Brien Trophy presented every year in June to the NBA team that wins the finals.
In addition to creating the trophy case, Louie Vuitton will also launch an annual limited-edition capsule collection and accessories designed by Virgil Abloh. LV will also create original storytelling content behind the trophy and case.
The fashionable news comes ahead of the faceoff between the Charlotte Hornets and Milwaukee Bucks in the league's first regular-season game in Paris on Friday. It's been nearly a decade since the league has played in the city.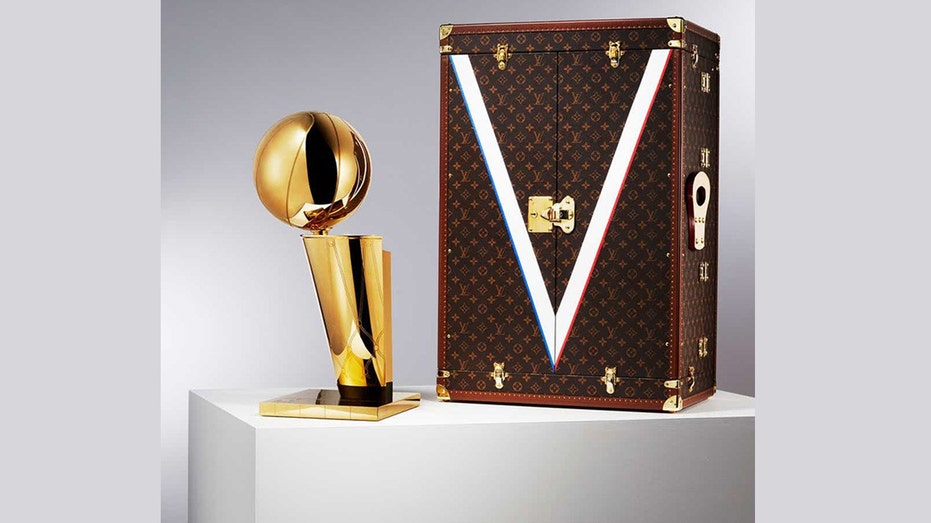 The French designer is having a larger presence in the U.S. Six of the brand's most iconic monogrammed canvas and leather handbags will be made at the brand's new factory in Texas where President Trump visited in October. The factory has reportedly been two years in the making and employs 150 workers making handbags and backpacks. It will create 1,000 new jobs for the next several years, the Dallas Morning News reported.
THE ICONIC LOUIS VUITTON HANDBAGS BEING MADE IN TEXAS
"Louis Vuitton has long been associated with the world's most coveted trophies, and with this iconic partnership the legacy continues – victory does indeed travel in Louis Vuitton," Louis Vuitton Chairman and CEO Michael Burke said in a statement.