Kate Hudson's Fabletics partnership with YouTube mom Myka Stauffer terminated
Mattel, Playtext Baby, Chilis among companies that cut ties with social media star
Fabletics is the latest company to sever ties with disgraced YouTube personality Myka Stauffer.
Kate Hudson said Monday her athletic wear brand has ended its partnership with Stauffer, who faced backlash last week when she and her husband confessed they "rehomed" their adopted 4-year-old son from China due to his "medical needs," after years of chronicling the adoption experience and monetizing it on social media, People reported.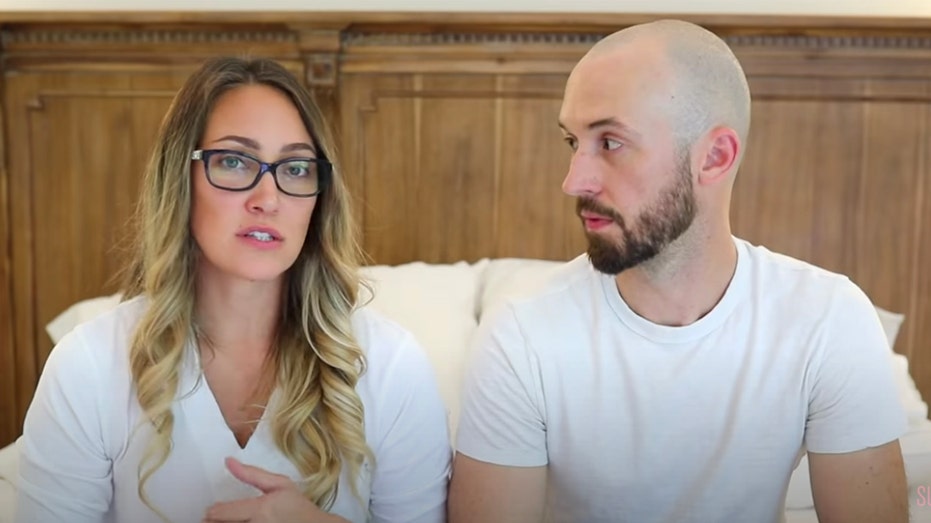 Hudson responded to a post from an Instagram user asking if Fabletics would continue working with Myka saying their partnership is "terminated." A number of other companies have also expressed similar responses.
YOUTUBE STARS UNDERFIRE FOR GIVING UP ADOPTED AUTISTIC SON
"We are not currently working with the Stauffer family and do not have plans to partner with them in the future," Mattel's Barbie brand responded back to a number of social media users demanding it cut ties with the Stauffers.
Other companies such as Playtext Baby, Chilis, Big Lots, Suave and Danimals also said they are not partnering with the YouTube mom moving forward, according to People.
Stauffer and her husband James' explained why they decided to place their 4-year-old adopted son, Huxley, with an adopted family. The duo adopted Huxley in October 2017. He was later diagnosed with autism.
Myka and James explained in a tearful video posted that Haxley had "a lot more special needs that we weren't aware of, and that we were not told."
GET FOX BUSINESS ON THE GO BY CLICKING HERE
The couple soon faced a storm of controversy on social media with critics outraged that the duo shared details of Huxley's childhood, a major theme of their YouTube channel, which has since led to a number of deals and brand partnerships.
The controversy also sparked a Change.org petition demanding the Sauffers take off all monetized content with Huxley in it from YouTube.