What is the average cost of a grocery bill for a family of 4?
Food is the third biggest expense for consumers in rural areas next to housing and transportation
Meal prep for a family of four can get costly.
Americans spend more than $7,700 on groceries and eating out per year, according to the latest statistics from the Bureau of Labor Statistics.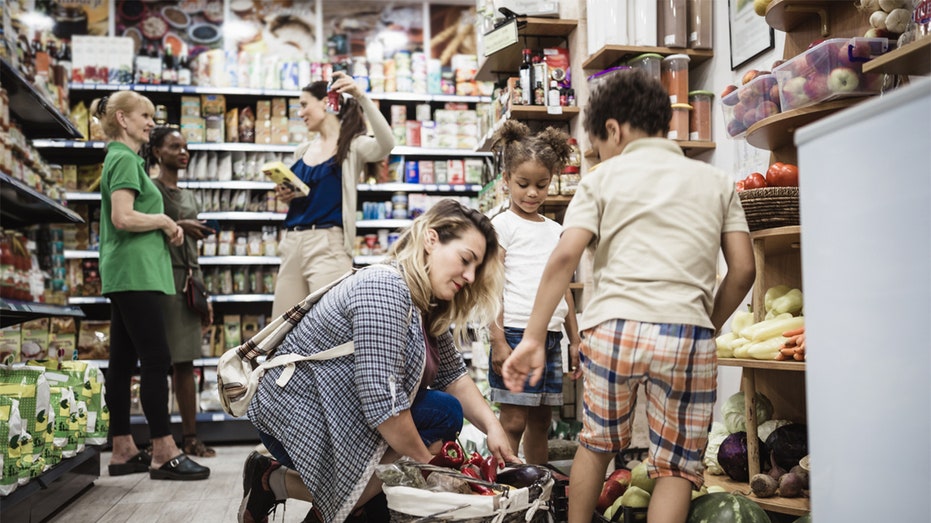 Food costs are the biggest expense for consumers living in rural areas next to housing and transportation costs, and in urban areas food is the second most expensive thing people are spending their money on next to the cost of living.
GET FOX BUSINESS ON THE GO BY CLICKING HERE
A family of four, including partners between the ages of 19 and 50 years old and two children between the ages of 2 and 5 years old, can spend around $890 a month ($10,680 per year), and partners with kids between the ages of 6 and 11 years old can spend $1,062 per month ($12,744), according to the United States Department of Agriculture guidelines for a moderate budget.
FOOD AND DRINK INNOVATIONS FOR 2020
A family of four that spends liberally on food costs, however, could spend as much as $1,287 a month on a family of four just on groceries for meals at home and not including eating out, according to USDA guidelines.