Coronavirus food shortages in wealthy summer enclaves
COVID-19 prompted wealthy to flee to Massachusetts island Nantucket, Hamptons
Summer homeowners have been retreating back to Martha's Vineyard, Nantucket and the Hamptons months early to wait out the widespread coronavirus outbreak -- and they're depleting local grocery store supplies with thousand-dollar shopping sprees to stock up.
"There's definitely been a few people that have come back to self-isolate during the virus outbreak. It's been difficult, as with most grocery stores, we've seen an increase in business with people trying to stock up," John Bartlett, co-owner of Nantucket family-owned grocery store Bartlett's Farm, told FOX Business on Friday.
Cleaning items like wipes, toilet paper, paper towels, and hand sanitizer were the first to go and that canned goods and eggs are in short supply, he said.
"It's getting difficult to source things from mainland warehouses. We do our best to try and substitute where we can," Bartlett said.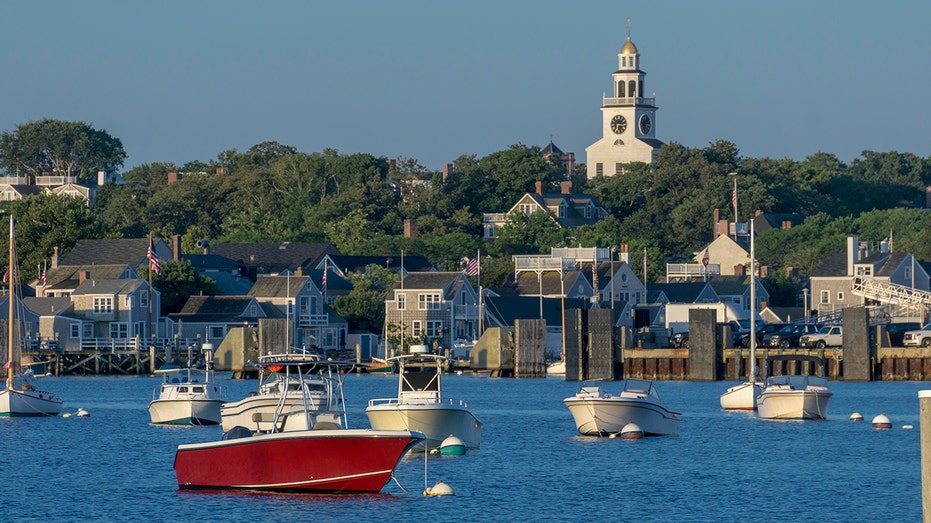 On Sunday, Nantucket ordered everyone to stay at home until April 6. Despite only being accessible via ferry or plane, the Massachusetts island has its first case of COVID-19.
While the winter population is quite small, the island only has the Cottage Hospital to handle cases of the virus. "This is not a lockdown and essential services such as grocery stores, pharmacies and restaurants (including take out and coffee shops - for delivery or curbside pick-up only) remain open for business," the town said.
Private jets have poured into Cape Cod and Nantucket in recent weeks with several thousand people landing in Nantucket alone, irking some year-round residents who worry about overcrowding and shrinking supplies, the Boston Globe reported.
Officials in Nantucket have discouraged part-time residents from seeking refuge announcing on Tuesday that they called on the Massachusetts Emergency Management Agency to limit passenger ferry service to the island.
In Martha's Vineyard, an employee at Edgartown Meat & Fish, a local grocery store, told FOX Business Thursday he's also seen familiar faces of summer homeowners back in town stockpiling on meat and fish.
The nautical Northeast isn't the only place New Yorkers seem to be flocking to distance themselves. A number of New York City's elite and celebrities -- including Scarlett Johansson and fiance Colin Jost -- have escaped to the Hamptons this month amid school closures and workplaces operating remotely.
CORONAVIRUS DRIVES WEALTHY TO THE HAMPTONS
And they seem to be racking up quite a tab. Hamptonites are dropping up to $8,000 at upscale supermarkets like Citarella, and business was up 500 percent last Friday at Wainscott Main Wine & Spirits near East Hampton where customers spend between $400 and $2,000 at a time, the New York Post reported.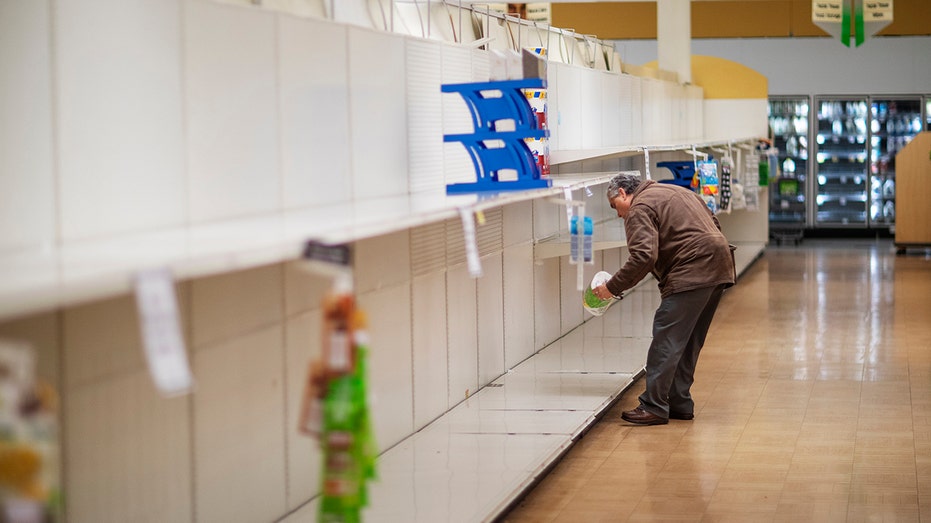 "There's not a vegetable to be found in this town right now," one local East Hampton resident told the Post. "It's these elitist people who think they don't have to follow the rules."
Indeed, many stores in the Hamptons are out of basic food staples like meat, eggs, bread and cheese and some year-round locals who can't afford to drop thousands to clear out store aisles are getting hit the hardest.
CLICK HERE TO READ MORE ON FOX BUSINESS
"Think of all the older people who have to wait for their Social Security checks or food stamps. Then they get the courage to go, and there's nothing to buy. Every person out here doesn't have the luxury of laying down their debit card whenever they choose," Romaine Gordon, a local Hamptons realtor, told the Post.