President Trump taps VP Pence as coronavirus task force chief
There are currently about 60 COVID-19 cases in the US
President Donald Trump at a White House press conference Wednesday tapped Vice President Mike Pence to head the administration's response to the coronavirus outbreak.
Speaking on the role, Pence said he will "continue to bring together the best options for action" as the virus beats up global markets and looms over the United States.
Since reports of the first flare-up in China's Wuhan, Hubei Province, COVID-19 has spread to multiple new locations, infecting more than 80,000 people and killing nearly 3,000.
While there are just 60 confirmed U.S. cases, including 44 Americans who were infected aboard the Diamond Princess cruise ship and flown back for treatment, health officials at the Center for Disease Control and Prevention warn that number could soon grow.
"Ultimately, we expect we will see community spread in this country," Nancy Messonnier, M.D., director of the CDC's National Center for Immunization and Respiratory Diseases, said on a conference call earlier this week, adding that the agency is "asking the American public to prepare for the expectation that this might be bad."
It may be too soon to tell if the press conference will quell public fears, but the president reiterated that the No. 1 priority is the "health and safety" of the American people. "We are ready to adapt and we're ready to do whatever we have to," he told reporters.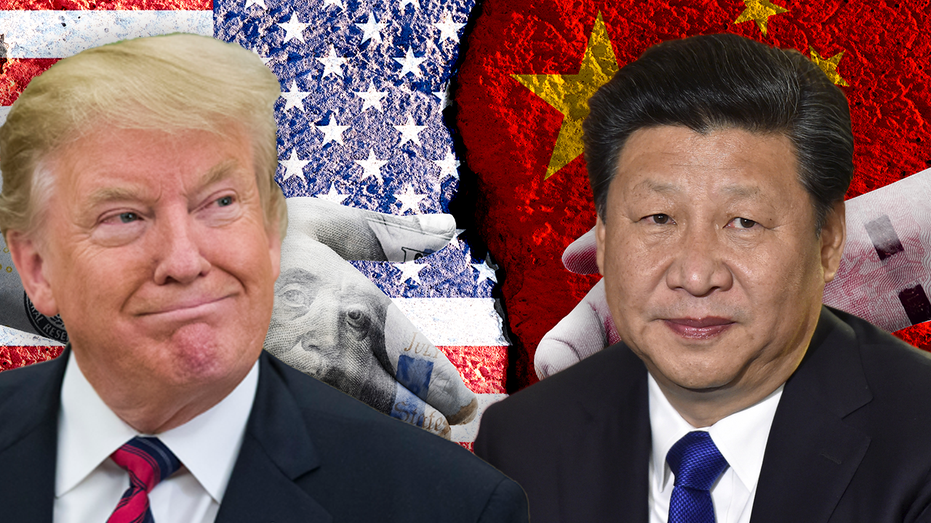 The White House on Monday sent Congress a $2.5 billion budget plan that would provide funding for vaccine research and stockpile protective equipment, like face masks.
"We think that's a lot, but the Democrats, and I guess, Sen. Schumer, want us to have much more than that," Trump said. "If they want to give more," he added, "we'll do more."
Minority Leader Chuck Schumer, D-N.Y., previously rebutted Trump's proposal with an $8.5 billion emergency funding plan to combat the virus domestically, and House Speaker Nancy Pelosi, D-Calif., said the House plans to unveil another plan similar to that.
Other lawmakers also said $2.5 billion isn't enough.
"If you low-ball something like this, you'll pay for it later," Sen. Richard Shelby, R-Ala., said at Trump's budget request. If the virus continues to spread, "it could be an existential threat to a lot of people," Shelby, chair of the Appropriations Committee, added.
EXPERIMENTAL CORONAVIRUS VACCINE COMPLETED BY RESEARCHERS
AMAZON WARNS FACE MASK SELLERS NOT TO INCREASE PRICES
Democratic Sen. Patty Murray of Washington called the White House's response "unacceptable," saying she's deeply concerned that "we are way behind the eight-ball."
TOKYO OLYMPICS CANCELLATION FOR CORONAVIRUS WOULD LOSE BILLIONS
Opponents also argue the White House's request to pull $1.25 billion in new funding and transfer $535 million from an Ebola preparedness account should be scrapped, and that the funds instead come from alternate HHS accounts and other government agencies.
White House officials have telling Americans to stay calm.
CLICK HERE TO GET FOX BUSINESS ON THE GO
"I think part of the message to the American people is we all need to take a bit of a deep breath," Azar told FOX Business' Lou Dobbs Tuesday. "The government is working on this."