Storm-ravaged Iowa requesting federal help after farms destroyed, power lost
Up to 14 million acres of farmland may have been damaged by the storm
A land hurricane called a derecho unleashed its rath on Iowa earlier this week, devastating millions of acres of farmland and leaving hundreds of thousands of homes without power in communities already struggling from the coronavirus pandemic.
Iowa Gov. Kim Reynolds on Friday issued a state disaster proclamation that includes funding for 25 counties and said she has received support from President Trump and Vice President Mike Pence for a federal disaster declaration during a Friday press briefing.
"Iowans have endured the unimaginable over the last five months: a worldwide pandemic that continues to change almost every aspect of how we live, work and interact with each other," Reynolds said during the briefing. "On Monday, a massive weather event swept across the state like nothing we've ever seen in recent history. Most of us had not even heard of a derecho before then."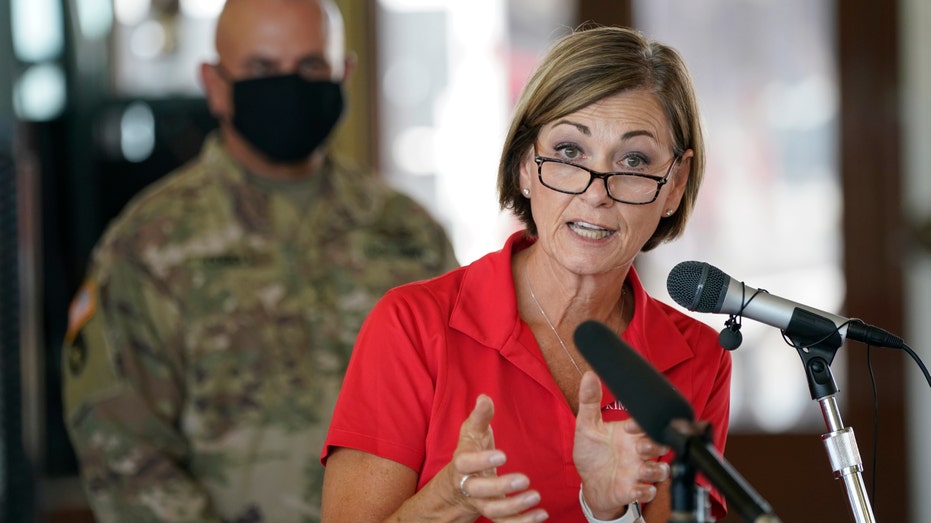 Reynolds added that the storm that swept more than 700 miles of Iowa left communities without power and "wiped out millions of acres of cropland" and infrastructure. Trump and Vice President Mike Pence "both pledged their support to Iowa and said that they stood ready to approve a federal disaster declaration," she said.
IOWA FARMERS ASSESS LOSSES AFTER STORM FLATTENED CORNFIELDS
The governor's office will submit an application for the declaration -- which will provide federal funding for homeowners and critical infrastructure -- as soon as Monday.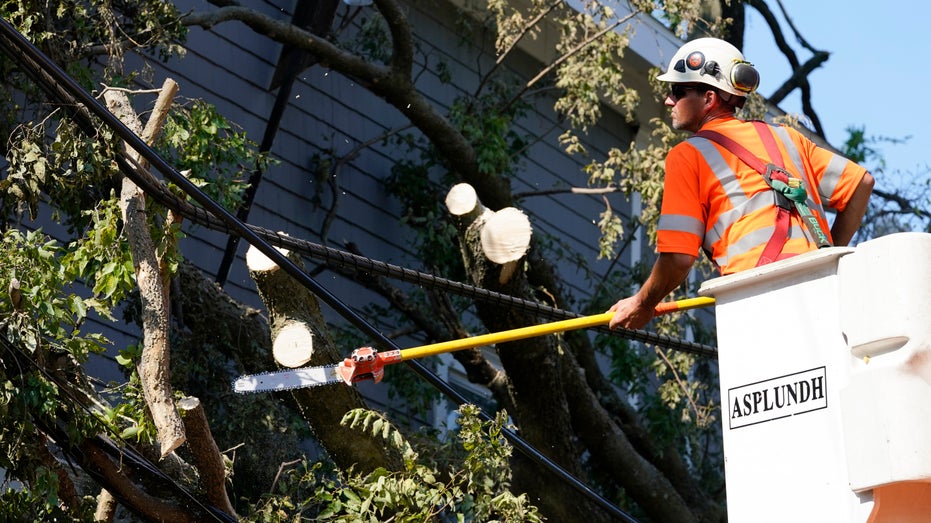 Iowa Secretary of Agriculture Mike Naig on Friday said Friday that the derecho could have impacted up to 14 million acres of farmland, including 8.2 million acres of corn and 5.6 million acres of soybeans -- up from a previous estimate of 10 million.
POWER OUTAGES TOP 1 MILLION IN MIDWEST AFTER DERECHO, SOME MAY BE OUT FOR 'DAYS'
The derecho caught farmers in fields, bicyclists on trails and travelers on highways — unaware that a series of thunderstorms that had formed the night before in South Dakota had picked up strength as it moved across Nebraska.
At least three people in Iowa and one in Indiana were killed, including a bicyclist on a trail and a woman sitting on her front porch — both struck by trees.
Farmer Dave Struthers was driving to his parents' farm a few miles away when waves of blinding rain and a wall of wind nearly pushed his pickup off the road.
DERECHO DAMAGED UP TO 10 MILLION ACRES OF IOWA FARMLAND; CORN AND SOYBEAN CROP MOST IMPACTED
"I sure didn't hear anything about it," he said. "It blew strong for 10 or more minutes. Just solid. It just kept going."
His corn crop was damaged, and he lost two 8,000-bushel corn storage bins and seven hog buildings. His 800 animals are now staying at his sister's farm.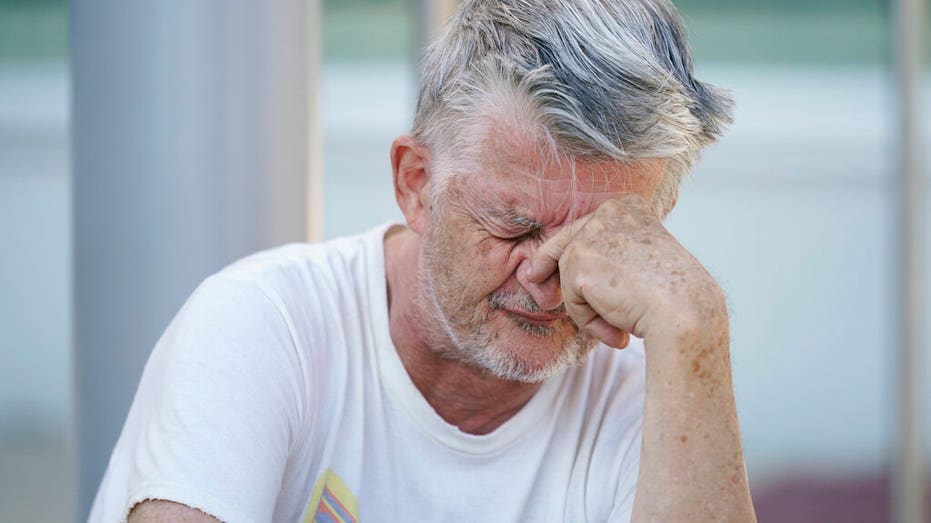 Eric Fish, 33, was napping at his Cedar Rapids home when the wind began to blow. He said he didn't hear any sirens and didn't have time to get to the basement. He took cover in a closet.
"I felt like I was going to die alone," he said.
GET FOX BUSINESS ON THE GO BY CLICKING HERE
Officials deployed about 100 Iowa National Guard engineers to assist recovery efforts, Reynolds said. A Facebook page for the 831st National Guard Engineer Company detailed the soldiers' efforts to help Cedar Rapids, which was hit particularly hard.
CLICK HERE TO READ MORE ON FOX BUSINESS
The Associated Press contributed to this report.