Retailers like Nordstrom hiring influencers to boost in-store foot traffic, promote safe shopping
Sluggish retail sales as a result of the coronavirus pandemic has prompted some brands to hire influencers
With a more widespread retail apocalypse fueled by the coronavirus pandemic, department stores reopening for business are leveraging social media influencers to lure customers back in stores.
Nordstrom, which opened its seven-story New York City flagship last October at a reported cost of $500 million, tapped an influencer marketing company to promote the health and safety precautions that the store and its employees are taking to ease consumers back into an in-store shopping experience.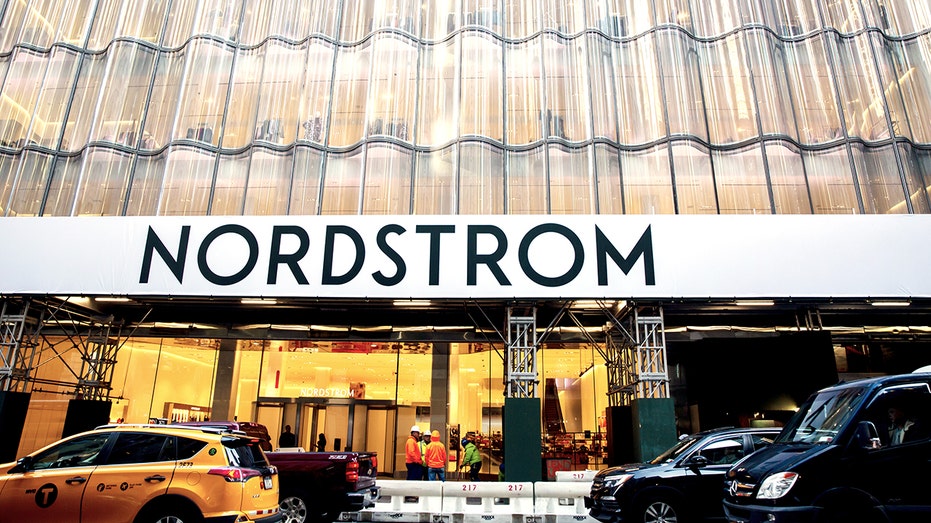 "The influencers are highlighting the safety and best practices that are put in effect for these retailers and letting their followers know [that] when you come into a retail store you should still be maintaining social distancing; you should still be wearing masks. But they're also bringing back the experience of something as normal as shopping and really highlighting the most important aspects, which are the health and safety measures," Krishna Subramanian, co-founder of Captiv8, a San Francisco-based influencer marketing company, told FOX Business Wednesday.
Nordstrom worked with style blogger Wendy Nguyen, who boasts a following of 1.1 million on Instagram, for a sponsored post highlighting the store's new health and safety measures. In it, she posed with a handbag, and alongside shoes from Manolo Blahnik in the store's shoe department.
"Everyone was wearing masks, practicing social distancing, and incredibly kind. Even shoppers, strangers as we were, stopped and had meaningful conversations. I think we just all miss the human contact. And miss seeing pretty shoes and bags too," Nguyen posted on Instagram.
Another influencer, Aïssata Diallo, who has 237,000 followers, also shared a post clad in a dress and mask, with the caption reading, "That feeling when you're finally able to take a trip to the store with peace of mind."
CORONAVIRUS FALLOUT CLAIMS NEIMAN MARCUS AS RETAILER FILES FOR BANKRUPTCY PROTECTION
Nordstrom isn't the only retailer leveraging influencers — who can make anywhere between $10,000 and $100,000 per posts and campaigns — to get foot traffic back in stores. Subramanian says Macy's, Kohl's, and Gap have also been relying on influencers to get customers back in stores.
It's not hard to see why. Even before the pandemic, retailers like Lord & Taylor filed for bankruptcy while high-end stores like Barney's also shuttered a number of stores as a result of high rent and not enough demand.
But beginning in March and through the height of COVID-19, more and more stores started filing for bankruptcy, including Neiman Marcus, J. Crew, Brooks Brothers and Men's Warehouse parent company Tailored Brands.
CLICK HERE TO READ MORE ON FOX BUSINESS
Aside from department stores, it's unclear how shopping malls will weather the economic uncertainty, especially as more anchor stores go out of business. A report from Coresight Research estimated that 25,000 stores could close down for good as more pivot to online-only sales — and up to 60% of those stores will be mall-based.