Predators targeting women staying at popular hotel chains in horrifying crime trend: report
Holiday Inn Express, Hilton among hotels where predators have obtained female guests' hotel key cards without proof of ID
A terrifying crime wave of rapists allegedly targeting women in hotel rooms is unfolding at well-known hotel chains in the U.S., a new report has found. 
"I think this has been a longstanding modus operandi. I think what's new is that survivors are willing to come forward and that the climate is changing so that perpetrators and systems are being held accountable,"  Emilee D. Whitehurst of the Houston Area Women's Center told the New York Post. 
The outlet found various cases, most notably in Texas, where criminals managed to get key cards to hotel rooms by allegedly lying to staff. The criminals then enter the rooms of women and rape or attempt to sexually assault them, according to the New York Post. 
In one disturbing incident at a Holiday Inn Express & Suites in Gonzales, Texas, a woman allegedly woke up in her hotel room last year to a man with his pants undone. 
IOWA HOTEL SETTLES WITH WOMAN WHO WAS RAPED INSIDE HER ROOM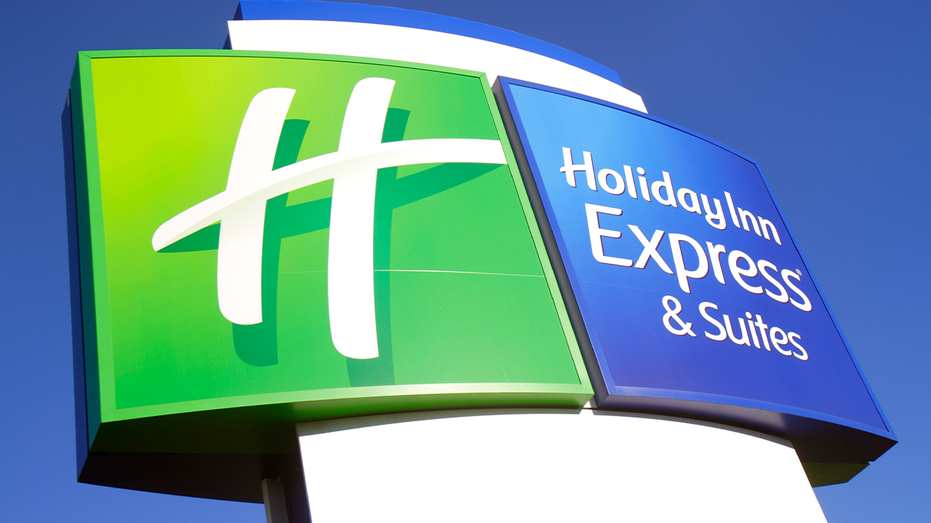 "The woman was asleep and she woke up to the man crouched at the foot of her bed with his pants undone and a condom out," a lawyer for the unidentified victim told the outlet. 
"She was able to scream and get him out of the room, and she immediately called down to the front desk. They admitted, 'Oh yes, we did give a key to the man. He said he knew you,'" the attorney recounted. 
The suspect allegedly got into the room after getting a key from the front desk. He was arraigned on a felony charge of attempted sexual assault, and his case is working its way through the court system. 
IHG Hotels & Resorts, which owns Holiday Inn, told Fox News Digital that the hotels cited in the article are "independently owned and operated," and that "IHG requires hotels to verify a registered guest's identity prior to providing access to a room." 
Anna Greenberg of Blizzard Law represents four victims in such cases and told the Post that despite hotels having policies to not distribute room keys to people without verification, it happens anyway. 
DISNEY RESORT ALLEGED RAPE: FLORIDA MAN SEEN ON SECURITY CAMERA FORCING HIMSELF ON WOMAN BY HOTEL BAR: POLICE
"Almost every hotel chain I've seen has a policy in place that says under no circumstance can you issue a key to someone's room without verifying with an identification that that person is registered to the room," Greenberg said. 
In another case, a woman named Kathleen Dawson was found unconscious on a street near her Hilton Americas room in Houston after a night of drinking. A person saw a man standing over the woman with his pants down and called 911, according to the New York Post. 
Hotel staff and police arrived at the scene, and the man said that she was his co-worker and was staying in the same room. Hotel staff did not check the man's ID and the woman was put on a wheelchair and taken to the room, her lawyers told the outlet. 
PORTLAND HOTEL TAKES FINANCIAL PUNCH OVER CITY'S CRIME, HOMELESS ENCAMPMENTS AS CORPORATE CLIENTS FLEE
She awoke later that night to the man raping her, according to her lawsuit. 
The accused man's felony charges were later dropped, but Dawson won a civil suit against Hilton for $44 million.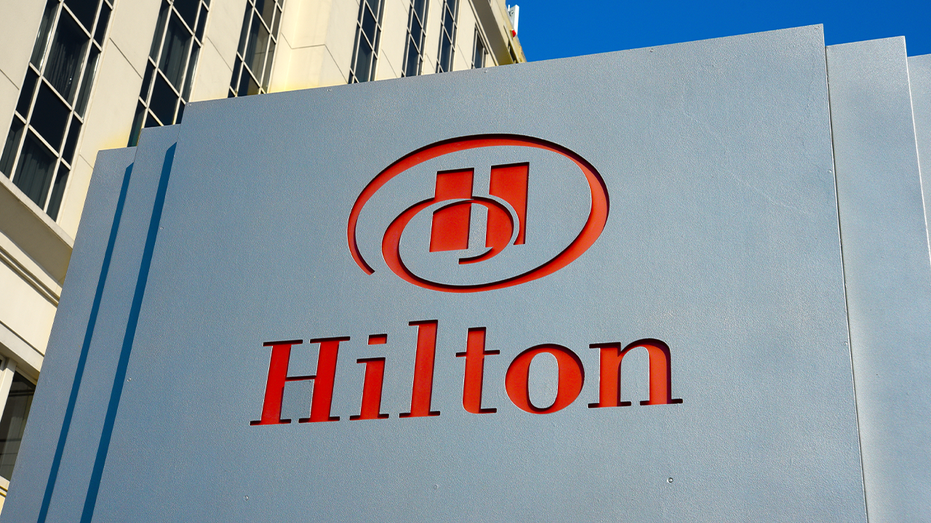 "Although Hilton typically does not comment on legal matters, we respectfully disagree with the jury's verdict and attest that our hotel team members acted at the direction of the Houston Police Department," a spokesperson for Hilton told the New York Post. "At Hilton, the safety and security of our guests is a top priority and we do not condone violence of any kind."
Blizzard Law founder Ed Blizzard told Fox News Digital that "all of the incidents we have seen come through our office could have been prevented if the hotels did their jobs."
"It is the responsibility of the hotels to provide a safe environment to their paying guests. Unfortunately, that doesn't always happen. The disturbing trend that we have seen includes random strangers obtaining keys to women's rooms from the hotel staff directly, leading to these assaults. Through these cases, we are fighting for enhanced security measures at hotels and increased training among hotel staff. We have even developed a Hotel Safety Checklist for travelers to help minimize the risk in the meantime," he said. 
Similar crimes have allegedly taken place at other hotels such as DoubleTree and Embassy Suites. 
SPRING BREAKER WOMAN DRUGGED, RAPED AND FOUND DEAD IN MIAMI BEACH HOTEL ID'D
One woman at an Austin, Texas, DoubleTree hotel said she woke up and discovered a man had a key to her room and was trying to open her hotel door back in January. She recounted jumping out of bed and slamming the door on the man's hand. 
"I ran as fast as I could, and closed the door … slammed it … and honestly said, 'Get the f--- out,'" the woman, who was only identified as Mandy, told the New York Post. "I heard the gentleman say, 'Oh f---' and scurry off."
She called 911 and soon realized that the man's finger had severed off and was still in the door latch when police arrived. 
NEW YORK SUSPECTS IN MARRIOTT HOTEL MURDER SEEN IN NEW MUGSHOT PHOTOS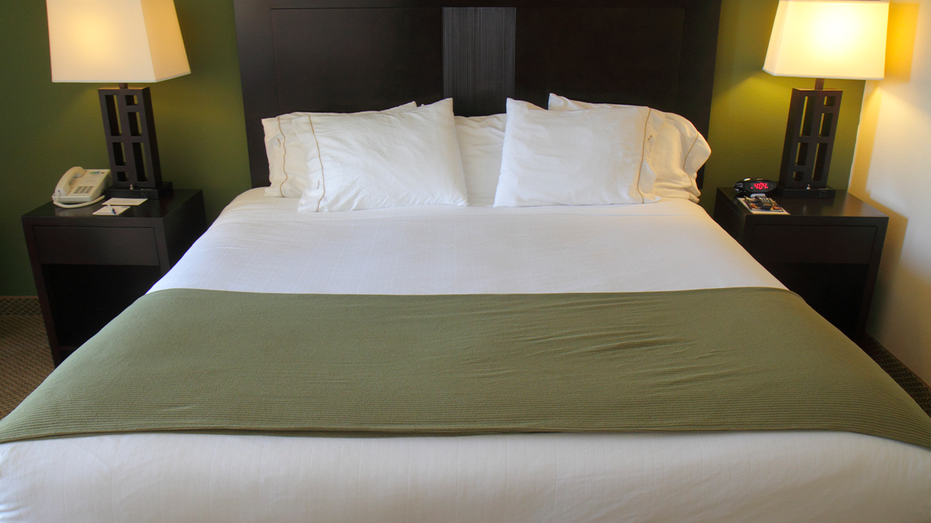 "I realized that the finger was still in my door underneath the security latch," she said. Her lawyers argue that though Mandy was not assaulted, hotel staff allowed the man to get access to the room. 
Mandy said she often travels for work and now takes extra security measures for hotel doors to further protect herself. 
"Unfortunately, sometimes people and processes fail and you have to ensure that you're protecting yourself," she said.
CLICK HERE TO GET THE FOX NEWS APP
A spokesperson for Hilton told Fox News Digital that "the wellbeing, safety and security of our guests and Team Members are of paramount importance and allegations such as these are taken very seriously. 
"Hotels are required to ensure all practices and standards are in line with strict safety and security protocols to prevent unauthorized access to a guest room."