Mourning Kobe Bryant, Lakers prep for emotional return to Staples Center
LA team plays the Portland Trail Blazers on Friday night
The death of basketball legend Kobe Bryant is reshaping high-profile sporting events this weekend, in ways both conspicuous and subtle.
When his former team, the Los Angeles Lakers, returns to the Staples Center for its first game since the helicopter crash that killed Bryant, his daughter and seven others, players LeBron James and Anthony Davis will be sporting fresh ink memorializing the shooting guard.
And on Sunday, performers Jennifer Lopez and Shakira are planning a tribute to Bryant during their half-time show at the Super Bowl, one of the few major events that still draws a massive live audience. The move comes after other major games, including the Los Angeles Clippers and Sacramento Kings faceoff, paid tribute to Bryant's death.
Although Bryant retired in 2016, he is still enormously important to his franchise and the sport. After the Lakers drafted the 17-year-old guard from suburban Philadelphia in 1996, he became a face of both the franchise and a basketball-mad city. A five-time NBA champion, he was the team's career leader in points and games played.
HELICOPTER COMPANY IN KOBE BRYANT CRASH NOT CERTIFIED TO FLY IN POOR VISIBILITY: REPORTS
The Lakers had been slated to play the Los Angeles Clippers on Tuesday, just three days after Bryant's death, but the NBA postponed the game "out of respect for the Lakers organization."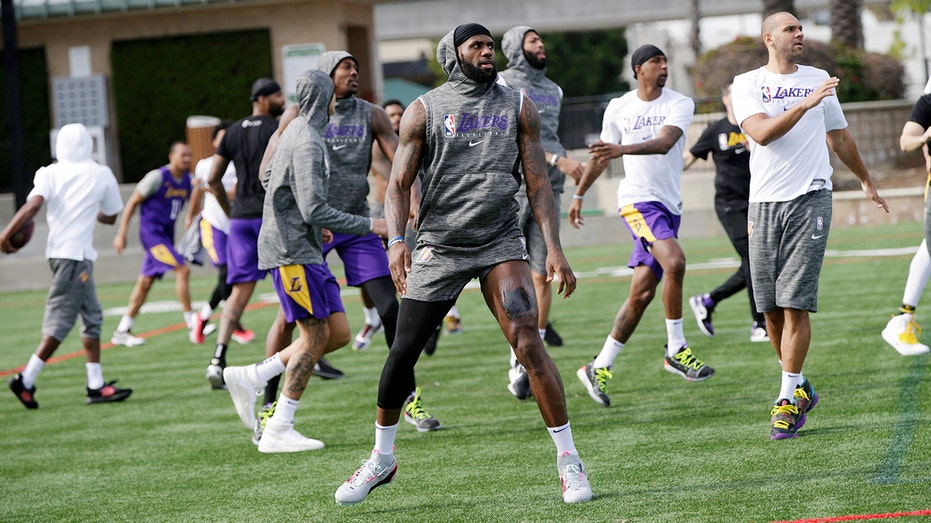 KOBE BRYANT DEATH HAS JENNIFER LOPEZ AND SHAKIRA PLANNING SUPER BOWL MESSAGE
The next day, however, Lakers players and coaches returned to work, some with new tattoos paying tribute to their longtime friend and teammate.
James posted a video on Instagram showing artist Vanessa Aurelia giving him a leg tattoo, which appears to be a black mamba snake, a reference to a nickname the player gave himself. It includes the words "Kobe 4 Life," according to TMZ.
Anthony Davis, who plays power forward and center positions for the team, hit up the artist for a similar tattoo, the outlet reported.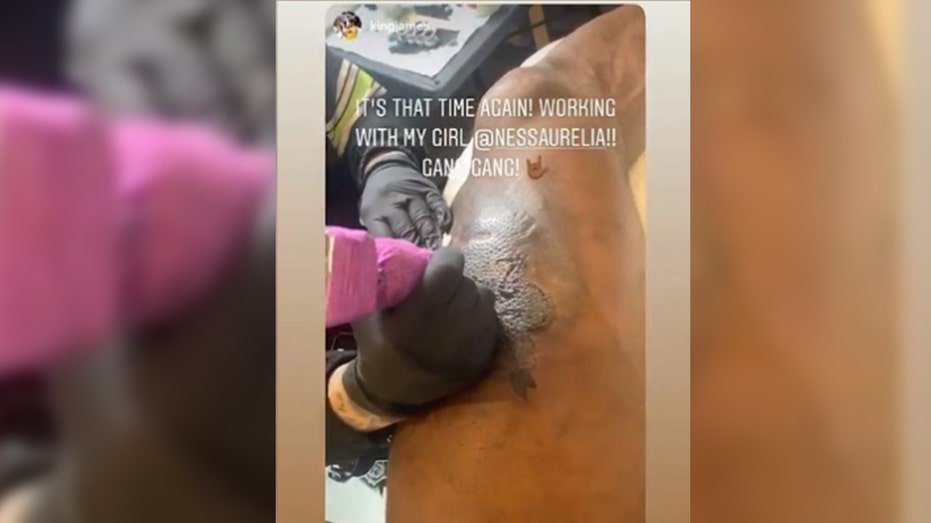 GET FOX BUSINESS ON THE GO BY CLICKING HERE
On Thursday, Jennifer Lopez and Shakira, who are performing at this year's Super Bowl halftime show, are planning to use their 12-minute performance to honor Bryant, according to Billboard.
"We'll all be remembering Kobe on Sunday and celebrating life and diversity in this country," Shakira said. "I'm sure he'd be very proud to see the message we are trying to convey onstage that day."
The Super Bowl kicks off at 6:30 p.m. ET on Sunday.
CLICK HERE TO READ MORE ON FOX BUSINESS
The Associated Press contributed to this report.