Harvey Weinstein once admitted to not knowing when sex was consensual
More than 100 women have reportedly accused him of sexual assault or misconduct
Harvey Weinstein – who has repeatedly insisted any sex he's had with his accusers was mutually agreed upon – admitted in the 1990s to "sometimes" being unsure as to whether the act was actually consensual, according to a new report.
The now-disgraced movie mogul's bombshell admission was revealed in a Friday morning New York Times report, which cited notes taken by the attorney for two former Miramax staffers, Rowena Chiu and Zelda Perkins, who accused him of sexually assaulting Chiu.
HARVEY WEINSTEIN ACCUSER: MOGUL LACKS MALE GENITALIA
"I truly apologize for the pain I've caused you," Weinstein told the ex-employees during the 1998 meeting in London, where he reportedly paid the women unspecified settlements to silence the allegations.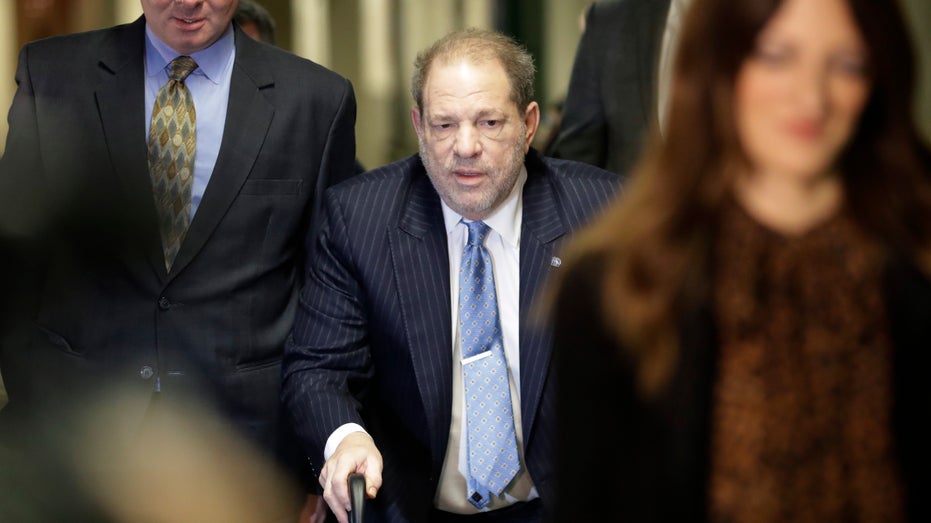 "Things confusing for me too," he told them, according to the Times. "You may not believe that. Sometimes don't know when it's consensual. Trying to learn. Maybe I don't recognize my power in these situations."
GET FOX BUSINESS ON THE GO BY CLICKING HERE 
He added: "It's good it happened because I'm happy to be aware of what I did."
The Weinstein legal team told FOX Business in a statement: "While we vehemently deny the fact that these words were ever spoken, we must take into account that these are alleged notes from Ms Chius' attorney, notes that were turned over and destroyed at the time of the signing of the NDAs."
"Indeed, NDAs are about protecting both parties' privacy, not anyone from criminal acts," the statement continued. "In addition, it's convenient for these to be 'discovered' in the middle of a civil suit for money damages."
Weinstein is facing trial in connection to allegations he forcibly performed oral sex on a woman in his apartment in 2006 and raped a budding actress in a New York City hotel room in 2013. More than 100 women have reportedly accused him of sexual assault or misconduct.
HARVEY WEINSTEIN DEFENSE WITNESS TANKS AFTER FACING HIS MESSAGES TO MOGUL
The once-powerful Miramax co-founder denied to the Times, through his attorneys, making the statements.
CLICK HERE TO READ MORE ON FOX BUSINESS
This story was updated to include a statement from the Weinstein legal team. 
FOX Business' Marta Dhanis contributed to this report.