Harvey Weinstein accuser: Mogul lacks male genitalia
Weinstein reportedly lowered his head as she made the shocking claim
One of Harvey Weinstein's accusers testified in New York court on Friday that the disgraced movie mogul is "intersex," and therefore lacks certain male genitalia, according to a report.
Jessica Mann, who accused Weinstein of raping her in a hotel room in 2013 when she was a budding actress, made the shocking claim during her testimony in the former filmmaker's ongoing rape and sexual assault trial, which is reaching the conclusion of its second week, Vulture reported.
"The first time I saw him fully naked," she told the court, according to the report. "I thought he was deformed and intersex…He does not have testicles, and it appears that he has a vagina."
Weinstein reportedly lowered his head as she made the claim on the stand.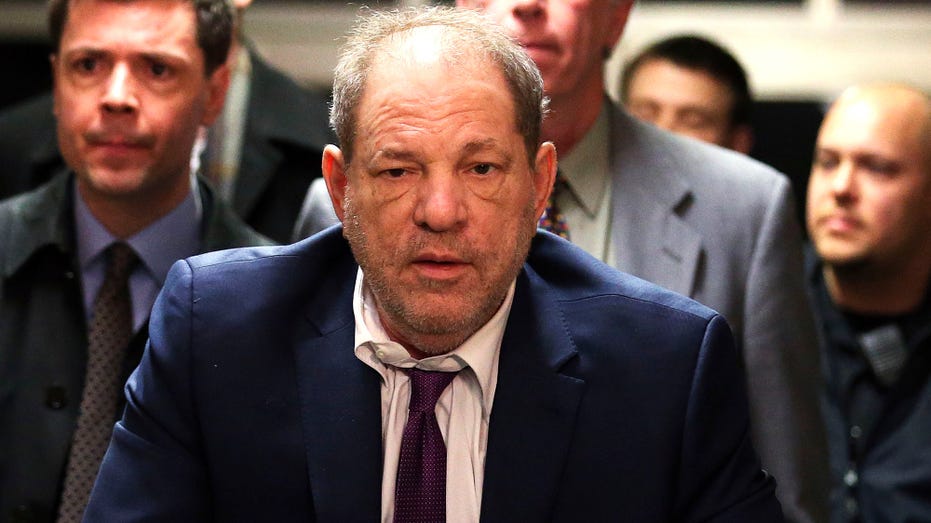 "It was very bad," she said, when asked to describe his hygiene, according to the report. "He smelled like s--- — excuse me, sorry, like poop. He just was dirty."
HILLARY CLINTON ON HARVEY WEINSTEIN: 'HOW COULD WE HAVE KNOWN?'
Mann's testimony was expected to be a pivotal part of Weinstein's trial, which is slated to last two to four more weeks.
HARVEY WEINSTEIN RAPE TRIAL FACES PIVOTAL MOMENT WITH LATEST TESTIMONY
On Monday, jurors heard from the other woman whose allegations have led to charges in the New York case. Mimi Haleyi, a former production assistant for "Project Runway," testified that Weinstein forcibly performed oral sex on her in 2006.
Weinstein has insisted any sexual encounters were consensual.
GET FOX BUSINESS ON THE GO BY CLICKING HERE 
Two other accusers, whose allegations are not part of the criminal charges against Weinstein also testified this week, were called by prosecutors to bolster their case that he has violated many women in the same manner over the years.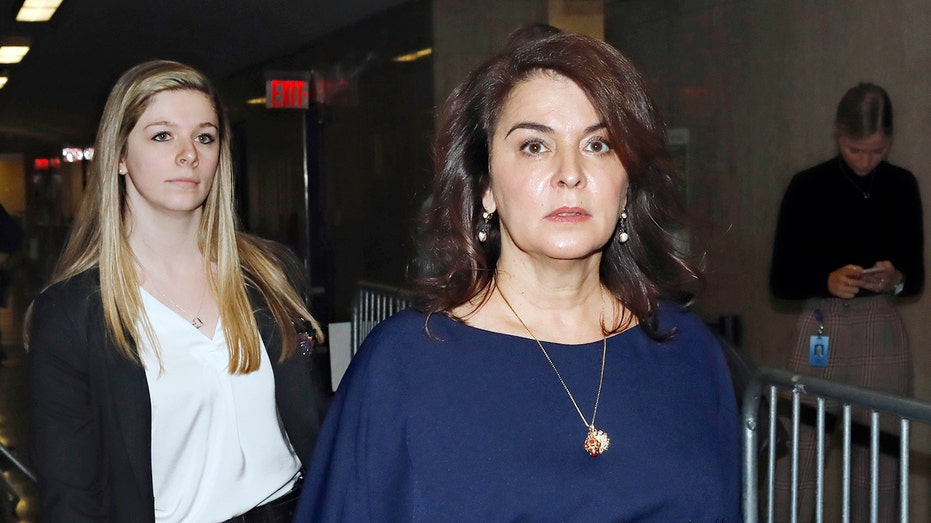 Last week, "Sopranos" actress Annabella Sciorra testified that Weinstein overpowered and raped her after barging into her apartment in the mid-1990s. That allegation is outside the statute of limitations, but is part of prosecutors' strategy to show that the powerful Hollywood mogul had a habit of preying on women.
WEINSTEIN DEFENSE GRILLS SCIORRA: WHY DIDN'T YOU GO TO DE NIRO OR STALLONE?
In questioning those women, Weinstein's lawyers also took aim at their continued interactions with him, suggesting that a follow-up meeting or communication with Weinstein was a sign that nothing untoward had happened.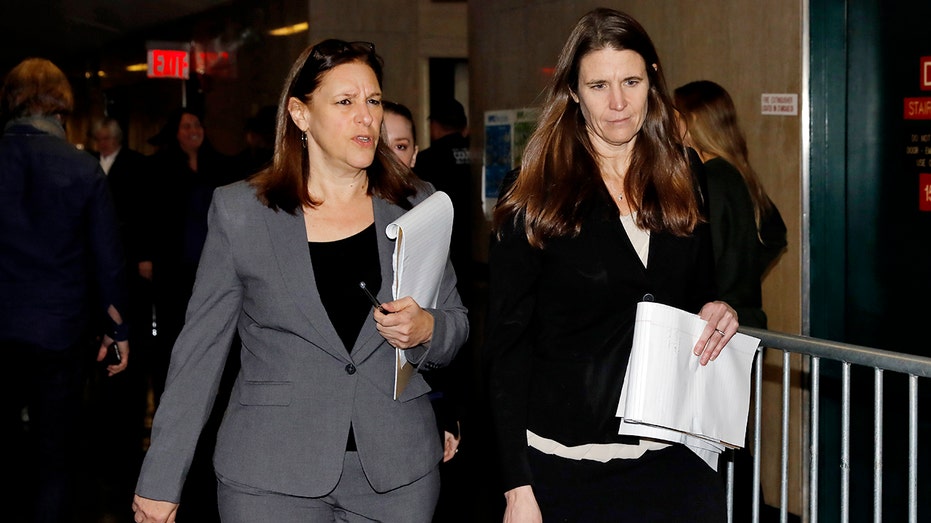 Prosecutor Meghan Hast previously said Mann, whom she did not specifically identify at the time, and Weinstein met at a Hollywood party in February 2013 and Weinstein appeared to take an instant liking to her. They had several follow up meetings, ostensibly to talk about her career, but things turned more and more sexual, the prosecutor said.
On the day of the alleged rape, Hast said, the woman and her actress roommate were supposed to meet Weinstein for breakfast, but instead the woman and Weinstein got into a heated confrontation that he demanded they finish in his hotel room.
CLICK HERE TO READ MORE ON FOX BUSINESS 
There, Hast said, Weinstein started ripping the woman's clothes off and raped her. The prosecutor said Weinstein raped the woman again in November 2013 when she was working as a hairdresser and went to cut his hair.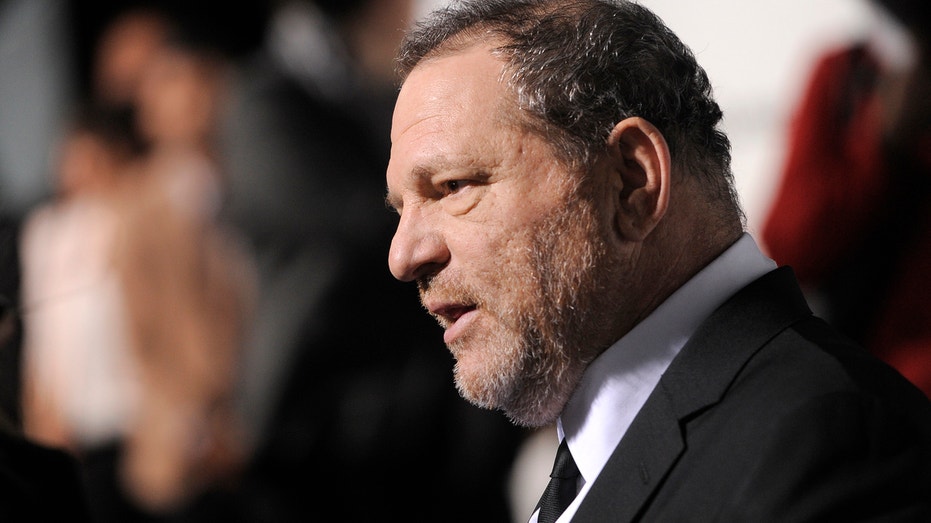 "If he heard the word 'no,' it was like a trigger for him," she said during the testimony,
But Mann explained Friday she feared what he would do if she ended what she described as a "degrading" relationship with him.
"I thought he was gonna hurt my father," she said, according to the Vulture report. "He said to me that he has guys with bats …"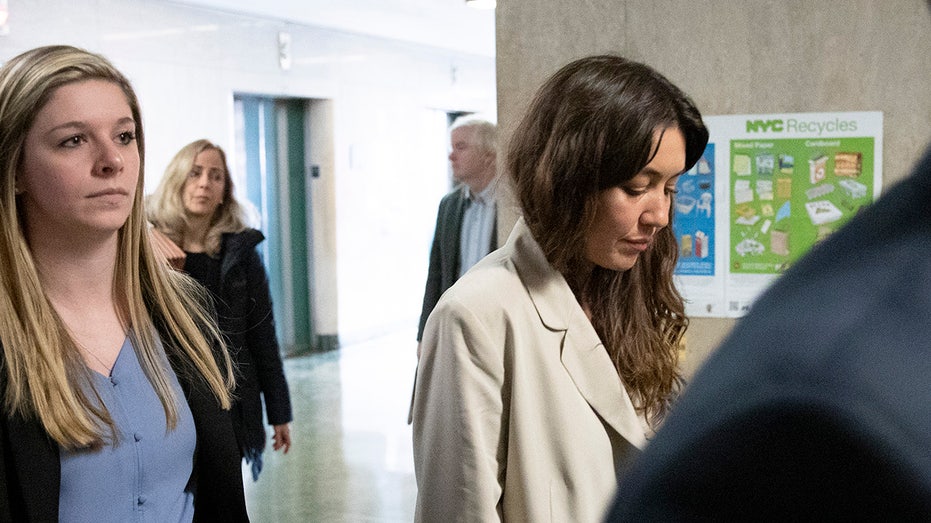 The 34-year-old woman's allegations form a basis for the most serious charges against the former Hollywood tycoon who became one of the #MeToo movement's top targets. He is charged with raping her in 2013 and sexually assaulting Haleyi in 2006. A conviction could put him behind bars for the rest of his life.
The Associated Press contributed to this report.