'Frozen 2' nears $1B at box office after topping charts for third straight weekend
It would be the sixth Disney film to hit that mark this year.
Disney's "Frozen 2" is well on its way to earning $1 billion globally after topping box office charts for the third straight weekend.
The animated film took in $34.7 million in North America and $90 million internationally this weekend, putting its total haul at $920 million globally.
If and when it tops the $1 billion mark, it would be the sixth Disney film to do so this year.
"Toy Story 4," "Avengers: Endgame," "Aladdin," "Captain Marvel" and "The Lion King" all eclipsed that number in 2019. Disney's "Star Wars: The Rise of Skywalker" is also expected to hit $1 billion when it is released Dec. 20.
The numbers mark a successful follow-up to the original "Frozen," which also topped $1 billion after it was released in November 2013.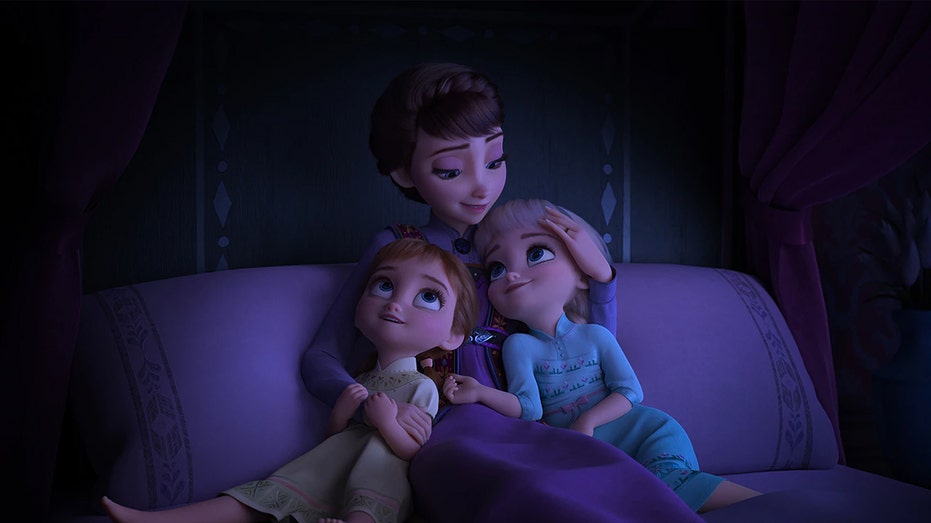 GET FOX BUSINESS ON THE GO BY CLICKING HERE
Coming in second this weekend was "Knives Out" from Lionsgate, which took in $14.5 million.
DISNEY CAUTIONS 'STAR WARS' FANS WITH EPILEPSY ABOUT NEW MOVIE
The Disney-Fox film "Ford v Ferrari" came in third, with $6.58 million in ticket sales.
CLICK HERE TO READ MORE ON FOX BUSINESS
Rounding out the top five were "Queen and Slim" with $6.53 million, and "A Beautiful Day in the Neighborhood" with $5.2 million.
On the other end of the spectrum, this weekend produced an outright flop in "Playmobil: The Movie," the week's only new wide release. The STX Films release was never expected to do well, but it bombed so thoroughly that it will rank among the worst-performing wide-releases ever. It grossed $670,000 in 2,337 venues, giving it a per-theater average of just $286.
A handful of companies combined to produce the $75 million French film, including Wild Bunch and Pathe.
The Associated Press contributed to this report.