Coronavirus testing goes drive-through in Connecticut, West Coast states
Colorado, Washington and Connecticut are in on the trend
Colorado is a state known for having drive-through marijuana dispensaries — and now it's joined Washington, California and Connecticut in offering drive-through coronavirus testing.
Colorado's drive-through testing, located at a state lab in Denver, is limited to people with a doctor's note saying they need to be tested for the virus, The Denver Post reported.
New York Gov. Andrew Cuomo announced Friday that drive-through testing will be implemented in New Rochelle, a coronavirus hot spot within the state. Cuomo said about 200 cars can be serviced per day, where passengers will be swabbed for illness while sitting inside their vehicle.
"This is a very creative way of testing," he said. "It's not only faster and easier, it's also smarter and safer."
Cuomo said testing will be prioritized for people in and around highly effected areas like New Rochelle and for the most vulnerable populations like the elderly and immune-suppressed.
UW Medical Center, connected to the University of Washington, launched drive-through testing last week, KIRO 7 reported.
2020 TOKYO OLYMPICS CANCELLATION FOR CORONAVIRUS WOULD HAVE GLOBAL IMPACT
"What we've learned from viruses like SARS and other coronaviruses is they can really rapidly disseminate through a hospital and cripple a health care work force. We're trying to stay ahead of it and prevent that from happening," Dr. Seth Cohen, Medical Director for Infection Prevention at UW Medicine, told the outlet.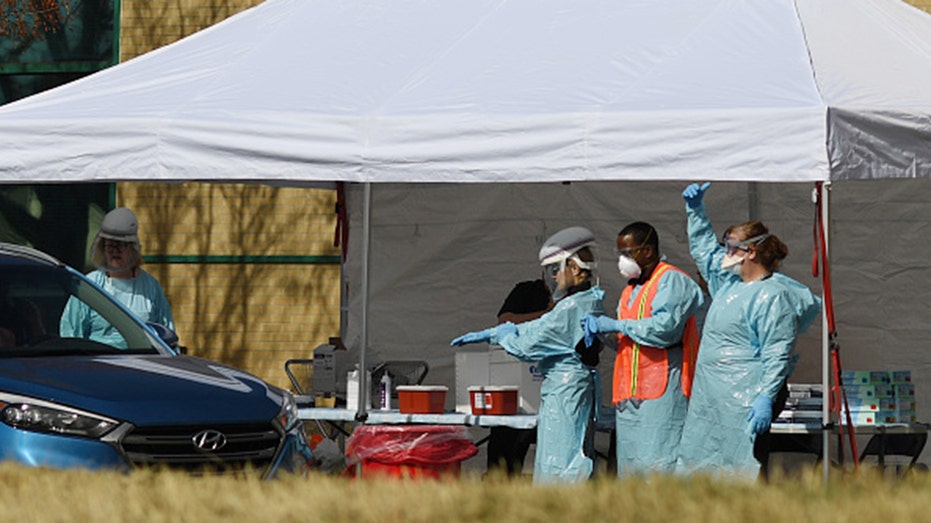 In Connecticut, Hartford Hospital is rolling out a drive-through method of testing as well, the Hartford Courant reported.
California's drive-through testing is by appointment only at a Kaiser Permanente site, The San Francisco Chronicle reported.
Other countries like South Korea and Denmark are conducting tests via drive-through.