Americans pass health test after being evacuated from China
All 201 passengers had already been through two screenings in China, and are on their way to Southern California
ANCHORAGE, Alaska (AP) — A plane evacuating more than 200 Americans from a Chinese city at the center of a virus outbreak continued Wednesday on to Southern California after everyone aboard passed a health screening test in Anchorage, where the aircraft had stopped to refuel.
All 201 passengers had already been through two screenings in China and were screened twice more in Anchorage by the Centers for Disease Control and Prevention. One passenger received medical attention for a minor injury that happened before boarding the airplane in China, according to a news release from Alaska's Department of Health and Social Services.
CORONAVIRUS: UNITED AIRLINES CANCELS SOME CHINA FLIGHTS OVER VIRUS FEARS
The U.S. government chartered the plane to fly out diplomats from the U.S. Consulate in Wuhan, where the latest coronavirus outbreak started, and other U.S. citizens. The plane landed Tuesday night in Anchorage. The Americans will undergo additional health screenings in California and finish the repatriation process there.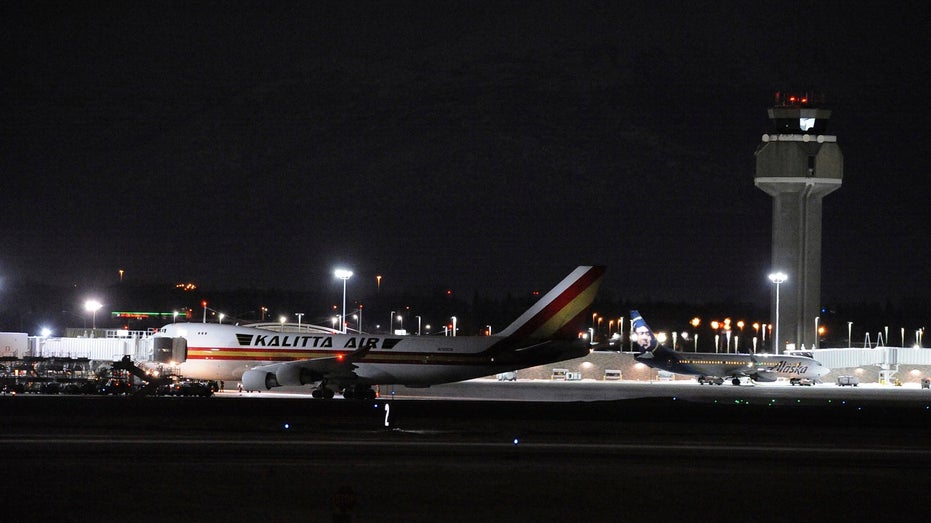 CLICK HERE TO READ MORE ON FOX BUSINESS
"For many of us directly involved, this has been a moving and uplifting experience," said Alaska's Chief Medical Officer Dr. Anne Zink. "The whole plane erupted in cheers when the crew said, 'Welcome home to the United States.' "
The plane is scheduled to land at March Air Reserve Base in California's Riverside County, instead of the original plan to land at Ontario International Airport in neighboring San Bernardino County.