Billionaire Bill Gates' daughter is getting married
Jennifer is the oldest of Bill and Melinda Gates' three children
Jennifer Gates, one of the daughters of billionaire tech mogul Bill Gates and wife Melinda, is getting married to Egyptian equestrian Nayel Nassar.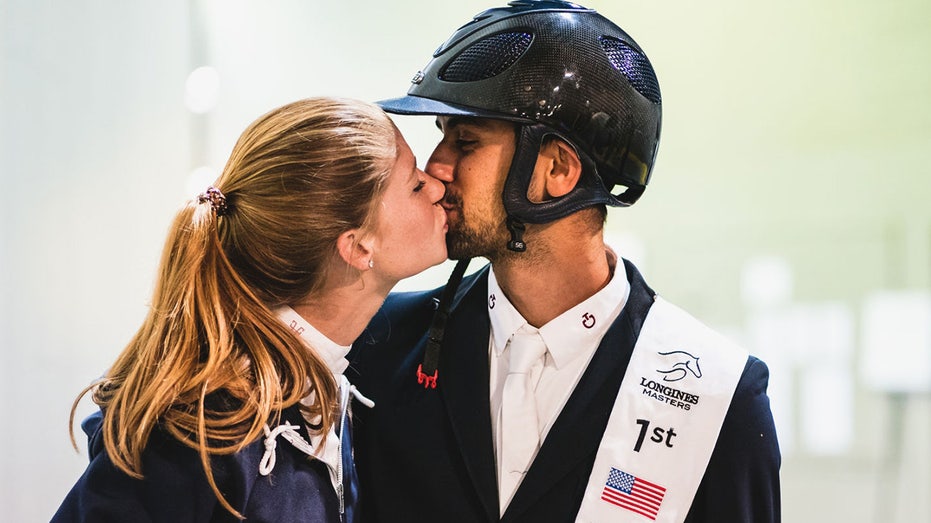 Nassar popped the question over the weekend, and both shared photographs of the moment to their Instagram pages on Wednesday.
"SHE SAID YES!!" Nassar wrote in his post. "I'm feeling like the luckiest (and happiest) man in the world right about now. Jenn, you are everything I could have possibly imagined..and so much more… Here's to forever!"
Gates, 23, responded to the Nasser's missive and also wrote a message of her own, calling the showjumper "one of a kind."
BILL GATES TURNS 64: HERE'S HOW THE BILLIONAIRE SPENDS HIS MONEY
Her mother, Melinda Gates, wrote in a message on her own Instagram page that she was "so thrilled."
The med student and fellow equestrian has shared photographs and stories about their relationship before, including one Thanksgiving Day post in which she described how she was "incredibly grateful for this man" and the other loved ones in her life.
BILL GATES REVEALS THE 'GREATEST MISTAKE' HE'S EVER MADE
Jennifer is the oldest of Bill and Melinda Gates' three children. The second-wealthiest person in the world – behind Amazon founder Jeff Bezos – Bill Gates co-founded Microsoft in 1975 with Paul Allen.
MICHIGAN WOMAN'S SECRET SANTA IS MICROSOFT CO-FOUNDER BILL GATES
Bill Gates is worth approximately $110 billion – surpassing longtime confidante, Berkshire Hathaway magnate Warren Buffett, who has a net worth of $88.4 billion, according to Forbes.
GET FOX BUSINESS ON THE GO BY CLICKING HERE
The largely philanthropic pair founded the Bill & Melinda Gates Foundation in 1997. The foundation strives to "reduce inequity across the globe," according to the annual report, and is the "largest charitable foundation in the world," Investopedia reported.
BILL GATES CALLS FOR HIGHER TAXES ON ULTRA-WEALTHY AMERICANS