In the age of coronavirus, drive-in movies make a comeback
Movie theaters throughout US closed by pandemic
The movie theater industry has been devastated by the coronavirus pandemic, which forced thousands of theaters across the country to close for an unknown amount of time. But the need for social distancing has been good news for some drive-in theaters, where moviegoers watch from the contained safety of their cars.
Box office revenue was down 97 percent on Wednesday compared to a year earlier. Drive-ins accounted for the biggest chunk of ticket sales Wednesday, Deadline reported.
There were 305 drive-in theaters with a total of 549 screens throughout the United States as of October, according to the United Drive-In Theatre Owners Association. Many are still closed for the winter, and some have delayed reopening as a result of the virus outbreak. Others have been ordered to shut like other theaters and other businesses as officials try to slow the spread of COVID-19.
CORONAVIRUS PROMPTS DISNEY, UNIVERSAL TO SUSPEND BOX-OFFICE DATA
Some theaters that are open have had to keep snack stands shuttered and place limits on the number of people in a bathroom at any given time. But it's been worth it for owners like Beau Bianchi, who told the Los Angeles Times this week that ticket sales at his drive-in on Tuesday were "at least double" what's typical.
"It has been a welcome relief for families and adults looking for a little getaway from the house," he told the Times. "We've been trying to let people know that we have a safe environment and [offer] a little escape."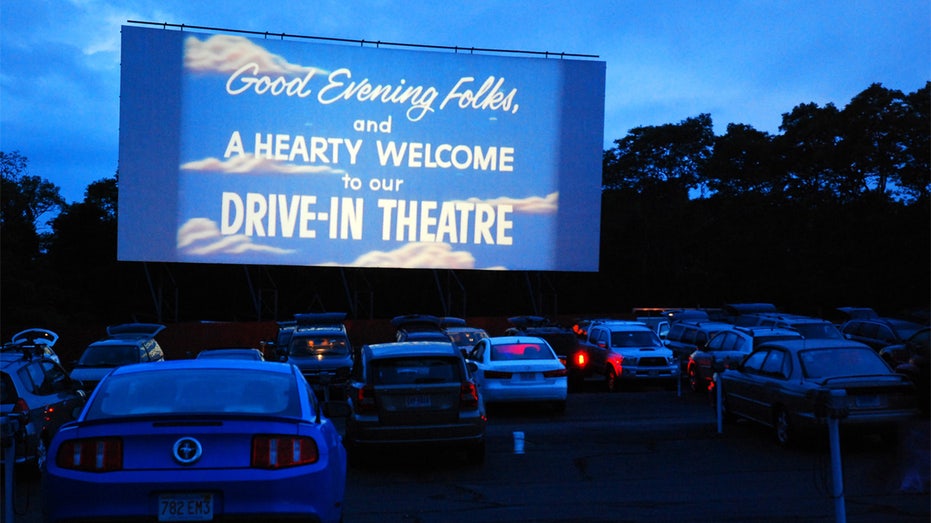 CLICK HERE TO GET FOX BUSINESS ON THE GO
Still, drive-ins that can remain open may face another problem: movie studios are delaying the premieres of new titles as a result of the pandemic.
Theater chain AMC Entertainment closed all of its theaters Monday night. The company has laid off 26,000 people in the United States, 96 percent of its labor force, Adam Aron, president and CEO of theater chain AMC Entertainment, told BOX Business' Liz Claman Friday.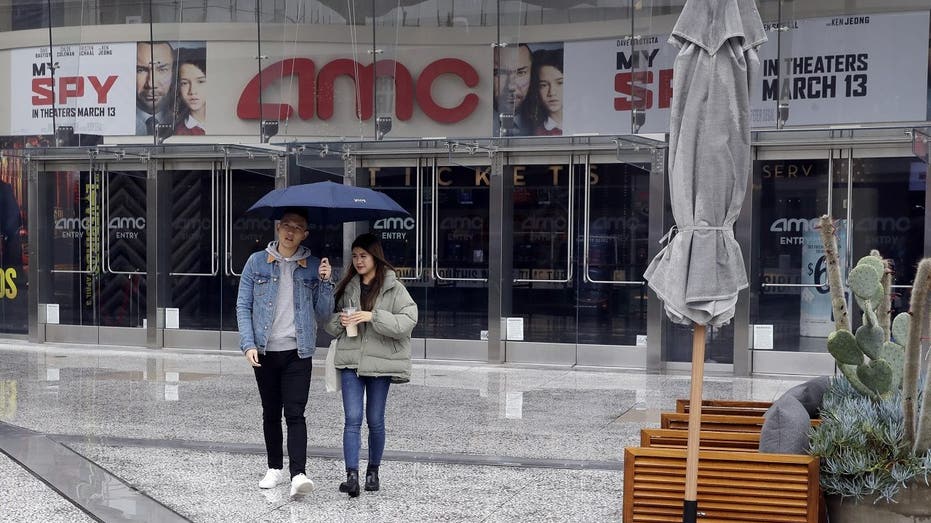 CORONAVIRUS FORCES MOVIE THEATERS TO SEEK AID IN FIGHT TO KEEP CURTAINS UP
"What's worse than that, the vast majority of these people are low-income workers in their first jobs, entry-level jobs, entering the workforce," he said. "These people live paycheck-to-paycheck… We want to make sure we have an industry for them to come back to, and ours is an industry in real trouble."
Aron said he's already cut his own salary by 25 percent, but the company has some fixed costs but "we literally do not have a penny of revenue coming in."