State Dept. says don't go to China
Federal government issues the highest possible warning on coronavirus travel
The U.S. Department of State issued its most urgent travel advisory late Wednesday night, telling everyone in plain language "Do not travel to China" due to the coronavirus outbreak which has killed more than 200 people to date.
CORONAVIRUS FEARS LEAD DOG OWNERS TO BUY FACEMASKS
On social media and the State Department's web site, the government made it clear that because of the spread of the coronavirus, travel to China is unwise. "On January 30, the World Health Organization has determined the rapidly spreading outbreak constitutes a Public Health Emergency of International Concern. Travelers should be prepared for travel restrictions to be put into effect with little or no advance notice.  Commercial carriers have reduced or suspended routes to and from China."
In addition to warning against travel to China, the statement also strongly suggested that any Americans still in the country, should leave: "Those currently in China should consider departing using commercial means."
GET FOX BUSINESS ON THE GO BY CLICKING HERE
That might be easier said than done as the Chinese government has suspended all forms of travel in the Wuhan area and has placed additional restrictions on travel throughout the country.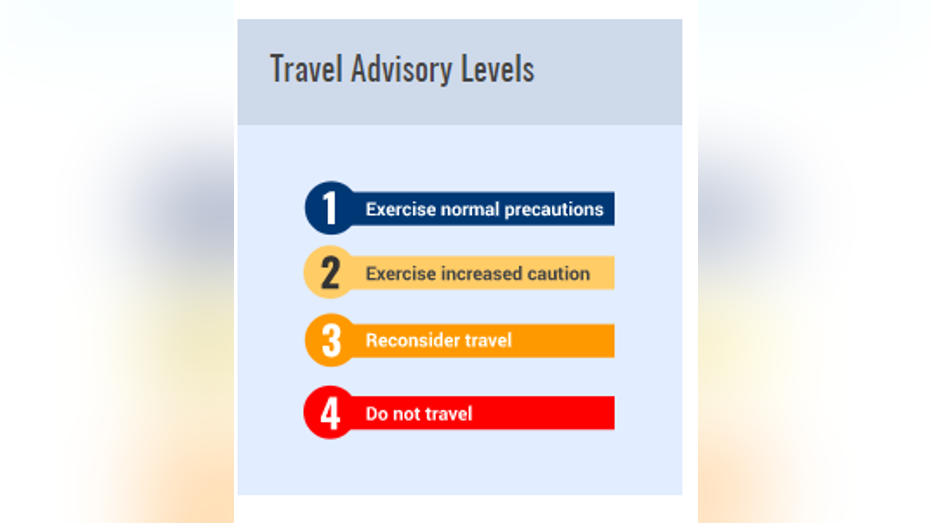 In addition, some employees of American air carriers are resisting flying routes to China and parts of Asia. American Airlines was hit with a lawsuit by the Allied Pilots Association Thursday demanding that the airline stop flights immediately to China. International carriers such as British Airways, Air Canada, and Lufthansa have already suspended flights to China.