South Korea fears second coronavirus wave, 87 new cases discovered
74 of the cases came from a single hospital
The mayor of the South Korean city worst-hit by the coronavirus says 87 new cases have been discovered from local nursing hospitals, raising concerns about a possible spike in infections after they waned over the past week.
Daegu Mayor Kwon Young-jin said Wednesday that 74 of the cases came from a single hospital and that the 57 patients who were infected would be transferred to other facilities for treatment.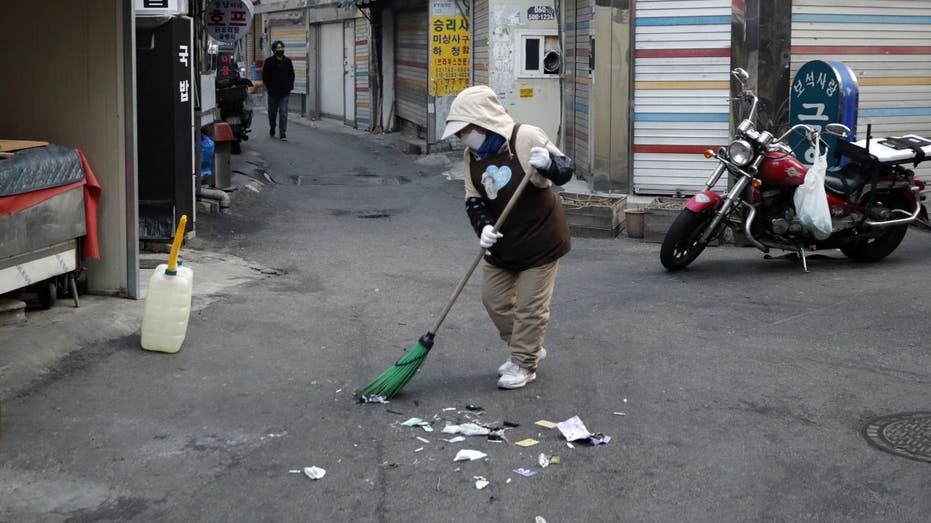 The infections at nursing homes weren't fully reflected in national figures announced by South Korea's Centers for Disease Control and Prevention, or KCDC, which said the cases in Daegu rose by 46 in the 24 hours ending midnight Tuesday.
CLICK HERE FOR THE LATEST ON CORONAVIRUS
South Korean officials have struggled to stem infections at hospitals, nursing homes, disability institutions and other live-in facilities, which critics say have been poorly regulated for years.
The KCDC says 116 cases and 10 deaths have been linked to a hospital in Cheongdo, near Daegu, where infections surged among patients hospitalized at a psychiatric ward.
South Korea has confirmed at least 8,413 coronavirus cases, including 84 deaths.