Deutsche Bank to cut 18,000 jobs, exit equities sales by 2022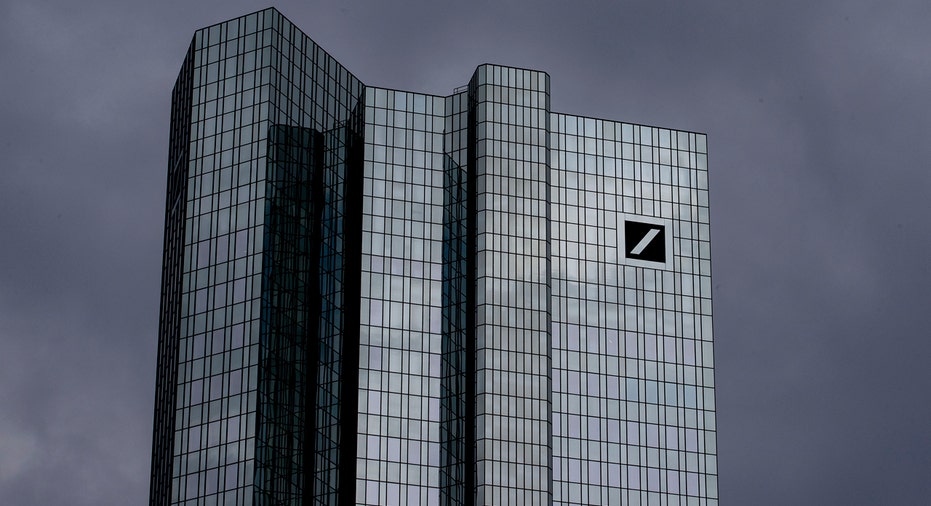 Deutsche Bank announced Sunday it will exit its equities sales and trading business and cut 18,000 jobs by 2022 as part of a major strategic transformation and restructuring plan.
The German bank said it will implement a cost reduction program to reduce costs to 17 billion euros ($19 billion) in 2022, targeting a cost-income ratio of 70 percent in that year, and expects the move to cost the company 7.4 billion euros ($8.3 billion).
Deutsche Bank said it expects to report a net loss of 2.8 billion euros ($3.2 billion) in the second quarter of 2019. It will release its second-quarter results on July 24, 2019.
The company also said it would keep a focused equity capital markets operation and plans to resize its fixed-income operations – its rates business in particular – and will reduce its risk-weighted assets related to those businesses by about 40 percent.
CLICK HERE TO GET THE FOX BUSINESS APP
Over the past few years, the bank has been mired in controversy and scandal, paying billions for financial misconduct. It paid $7.2 billion in a settlement with the U.S. Justice Department for misleading investors in the sale of mortgage-backed securities in the time period leading up to the financial crisis. Two years earlier, the bank paid a $2.5 billion settlement to regulators in the U.S. and U.K. for manipulating interest rates.
The 2015 incident is known as the Libor (London Interbank Offered Rate) scandal, which involved other big banks including Barclays, UBS and the Royal Bank of Scotland.