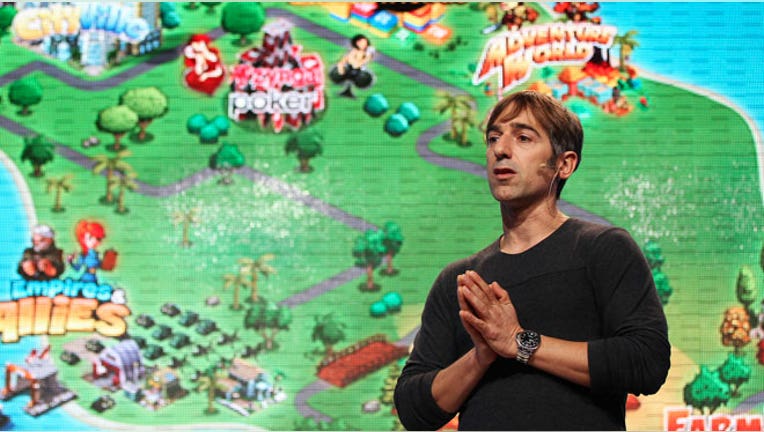 In an effort to cut costs as it struggles to improve its bottom line and keep customers interested in its suite of online games, Zynga (NASDAQ:ZNGA) announced this week plans to cut up to 5% of its full-time workforce.
Zynga employed about 2,916 people as of March 31, meaning some145 positions could be impacted in what marks the first time Zynga has launched company-wide layoffs since its inception.
"We are closing the Zynga Boston studio and proposing closures of the Zynga Japan and UK studios," CEO Mark Pincus said in a note to employees that was later posted online. "All of these represent terrific entrepreneurial teams, which make this decision so difficult."
The San Francisco-based online games maker is also reducing staff at its Austin studio.
The announcement late Tuesday came a day before Zynga is expected to post a third-quarter loss of $90 million to $105 million, or about 12 cents to 14 cents a share. Zynga is set to report after the bell on Wednesday.
The job cuts are part of a larger cost-cutting initiative that will also include the shutting of 13 older games as well as decreased spending on data hosting, advertising and outside services, particularly of contractors.
"These reductions, along with our ongoing efforts to implement more stringent budget and resource allocation around new games and partner projects, will improve our profitability and allow us to reinvest in great games and our Zynga network on web and mobile," Pincus said. "I am confident this puts us on the right path to deliver on the promise of social gaming and make Zynga into an Internet treasure."
The maker of "Farmville" and "Words with Friends" remains the industry leader in online social gaming but has struggled to lower its dependence on Facebook (NYSE:FB).
Earlier this month, Zynga lowered its fiscal 2012 outlook, saying certain web games including "The Ville" performed below expectations and other new game launches were delayed.
Shares of Zynga have been on a downward spiral, falling nearly 77% since its December 2011 initial public offering. Today they are trading virtually flat at around $2.20.
The company, which makes much of its money by selling virtual goods to gamers, has blamed troubles on lower engagement that derived from an algorithm change on Facebook as well as dwindling demand for virtual goods in its "ville" games.
Several senior level executives have departed Zynga over the last few months, including chief creative officer Mike Verdu and chief operating officer John Schappert.