Zynga Shares Surge 10% on Job Cuts, Gambling Legislation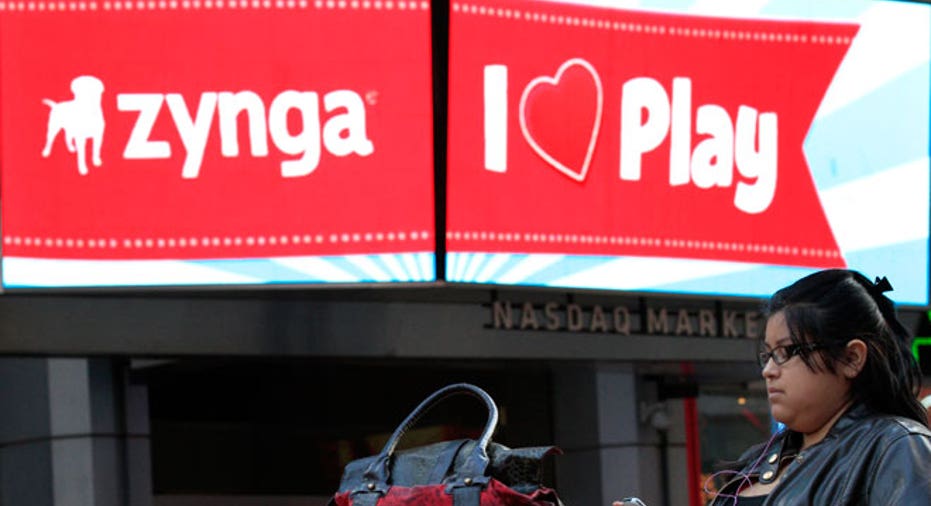 Shares of Zynga (NASDAQ:ZNGA) roared 10% higher on Monday following the recent passage of an interstate online poker law in Nevada and the game maker's plans to cut another 1% of its workforce and streamline operations.
The San Francisco-based maker of social games like "Farmville" and "Words with Friends" has been betting that other states will legalize online gambling as well.
Last year, Zynga inked a deal with U.K. online gambling operator Bwin.Party to provide real money online poker and other casino games like blackjack and slots in the U.S. starting in the first half of 2013.
In December, it took its first steps to begin offering real-money digital gaming in the U.S. by filing an application with the Nevada Gaming Control Board for a gaming license in the state.
On Thursday last week, Nevada Governor Brian Sandoval signed a new law that authorizes Nevada to enter into agreements with other states that will allow Nevada-based companies to host interactive gambling for residents of other states.
Shares of Zynga reached as high as $3.69 in recent trade. They are up 50% since January 1.
Meanwhile, Zynga said it is streamlining its real estate assets and closing its Baltimore studio in a move that will lower costs by slashing about 1% of its workforce and some overhead costs.
"In an effort to leverage resources as we focus on creating franchises and driving profitability, Zynga has made changes to four of our U.S. offices," said Zynga Chief Operating Officer David Ko. "While these decisions are always difficult, these steps will … enable us to focus our resources on the most significant growth opportunities."
Zynga is closing the McKinney, Texas and downtown Austin offices and relocating the existing teams to its Dallas and North Austin offices. It also plans cut down on the number of offices in New York by moving staff to its NYC mobile studio.
While the Baltimore studio is closing, Zynga said it has relocated everyone who requested a transfer and that the overall impact is minimal.
"These changes will further enable us to focus our resources on our most strategic opportunities," Ko said. "We're already working to execute on leveraging franchises to build the largest game network and be profitable on an adjusted EBITDA basis."