Zynga Lands Xbox Chief Mattrick to Replace CEO Pincus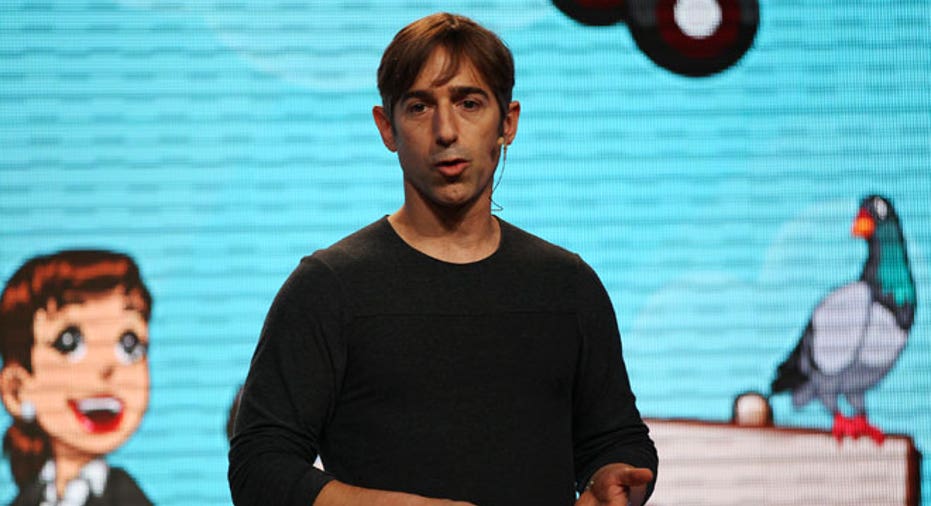 In a bid to breathe new life into the struggling online game maker, Zynga (NASDAQ:ZNGA) replaced founder and CEO Mark Pincus on Monday with Microsoft's (NASDAQ:MSFT) Xbox chief Don Mattrick.
Shares of Zynga, which have been under pressure for much of the past year, spiked 10.4% during regular trading on reports of Pincus's ouster. The stock rallied further in extended trading after the company confirmed the news.
The hiring of Mattrick, 49, represents a coup for Zynga as the executive is responsible for a slew of successful game franchises, including "The Sims," "FIFA" and "Need for Speed." Under his six-year watch over Microsoft's Interactive Entertainment group, Xbox Live members grew to 48 million from 6 million and Xbox 360 became the top selling console in North America.
"He's one of the top executives in the overall entertainment business and he's a great coach who has inspired people to do their best work and build strong, productive teams," Pincus said in a statement. "I'm excited to partner with Don and the rest of our team to return Zynga to its leadership role in inventing and growing Play as a core human experience."
Pincus, Zynga's founder and largest shareholder, said he will remain the "Farmville" maker's chairman and chief product officer.
Microsoft CEO Steve Ballmer in an e-mail to employees said Mattrick's "directs" would report directly to him and "continue to drive the day-to-day business as a team" with a focus on shipping the next-generation Xbox One this upcoming holiday. The IEB team focuses on the software maker's gaming and entertainment functions.
"The strong leadership team at IEB and their teams are well positioned to deliver the next-generation entertainment console, as well as transformative entertainment experiences, long into the future," he said.
Mattrick, a 15-year veteran at Microsoft, is credited with building Xbox into the world's largest console-gaming network, with an installed base of about 80 million users.
He will have his hands full at Zynga, which has seen its stock price tumble 44% over the past 12 months and is off 68% since its initial public offering in 2011.
"I joined Zynga because I believe that Mark's pioneering vision and mission to connect the world through games is just getting started," Mattrick said. "Zynga is a great business that has yet to realize its full potential. I'm proud to partner with Mark to deliver high-quality, fun, social games wherever people want to play."
Pincus had been struggling to guide Zynga amid fierce competition and a slow transition to legal online gambling. The company cut 520 workers, or 18% of its employees, last month and has been axing expenses, including shutting offices around the globe, to streamline the business.
Several top-level executives have left the social games maker over the last year, including COO John Schappert and Chief Creative Officer Mike Verdu, and the company has cut well over 20% of its workforce since first starting restructuring initiatives in October.
Zynga in April topped Wall Street expectations for the first quarter, however its number of users declined sharply and its grim outlook spooked shareholders.
After closing at $2.78 on Friday, shares of San Francisco-based Zynga climbed 10.43% to $3.07 during regular trading on Monday and were up another 2.93% to $3.16 in extended trading Monday evening.