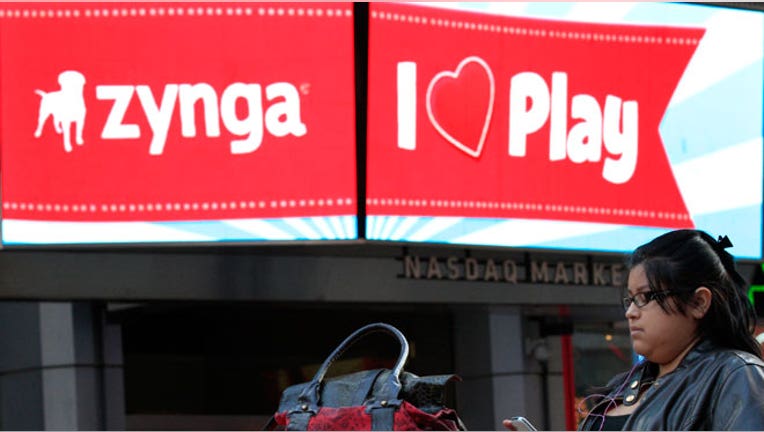 Zynga Inc's investors will have to wait until at least next year to see if the company can grow profitably, analysts said after the "Farmville" creator cut its 2014 revenue outlook.
At least eight brokerages cut their price targets on the stock, by as much as $2 to a low of $2.83.
"It's now a 2015 story," said Jefferies analyst Brian Pitz, who has a "hold" rating on the stock.
Zynga's shares fell as much as 7 percent to a 14-month low of $2.71 in heavy early trading on the Nasdaq on Friday.
The company, which has not made an annual profit since going public in 2011, said on Thursday it had delayed the launch of new versions of several titles, including "Zynga Poker" and "Words with Friends" as well as mobile games from Natural Motion, a studio it bought in January for $527 million.
Zynga said it now expected to get revenue from the new titles in 2015.
"Lowered guidance for 2014 and an accompanying reduction in Street estimates for (2015) may help investors to feel that numbers will now be reset to a point where they are more achievable," Piper Jaffray analyst Michael Olson said in a note.
Olson has a "neutral" rating on Zynga's stock.
Zynga is also investing in sports games by entering into a licensing deal with the National Football League for its "NFL Showdown" game and has partnered with Tiger Woods to develop a mobile golf game for release in 2015.
Janney Capital analyst Tony Wible said that while Zynga's strategy of obtaining expensive rights to develop sports games could help it retain players, it also increased risks for the company.
"Zynga cannot afford to pay more money for games that fail," said Wible, who has a "neutral" rating on the stock.
Zynga's shares were down 5.8 percent at $2.75, with more than 30 million shares trading in the first 50 minutes, compared with the 50-day daily moving average of about 22 million.
Up to Thursday's close, the shares had fallen 17 percent since the start of the year and about 70 percent since the company went public at $10 per share.
Of the 23 analysts covering the stock, two have "buy" or higher rating, 18 have a "hold" or equivalent, and three have a "sell", according to Thomson Reuters data.