Zynga Elects Silicon Valley Investor John Doerr to Board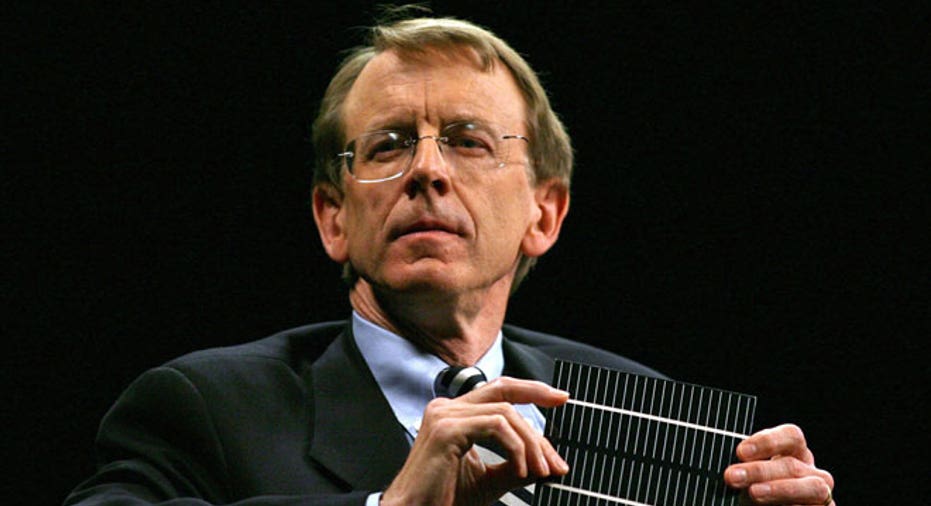 Following an exodus of Zynga (NASDAQ:ZNGA) employees in 2012, the social-games maker unveiled the election of a well-known Silicon Valley tech investor to its board on Friday as it looks to draw in top talent and ride the online gambling wave to profitability.
The San Francisco-based maker of "Farmville" and "Words with Friends" said it appointed venture capitalist John Doerr, general partner of Kleiner Perkins Caufield & Byers, to its board as a non-employee director.
The move comes days after Zynga launched its first real-money online gambling site in the U.K. and as it awaits licensing approval in three U.S. states that recently passed online gambling bills.
In a statement, Zynga CEO Mark Pincus called Doerr a "true pioneer in the consumer Internet space" and said he is a "trusted advisor" through Zynga's "pivotal, transition year."
"John has been a supporter of Zynga since our early days, and truly understands our core values and mission," Pincus said. "His experience helping teams innovate at scale will be a tremendous asset for our leadership team."
Doerr, who has been with KPCB since 1980 and has backed some of the world's most successful companies, including Google (NASDAQ:GOOG), Amazon (NASDAQ:AMZN) and Intuit (NASDAQ:INTU), says he is excited to work with Zynga in its "next chapter of growth."
"What's exciting is this is still day zero -- just the beginning -- of social gaming's potential," he said.
Beginning his career in 1974 at Intel (NASDAQ:INTC), Doerr has long been a Silicon Valley staple. He founded Silicon Compilers, a VLSI CAD software company, and co-founded @Home, the nationwide broadband cable Internet service provider. He also sits on the boards of several technology companies, including Google and Flipboard.
In the clutches of a lengthy overhaul that includes distancing itself from Facebook (NASDAQ:FB), Zynga has been looking to profit from the growing adoption of online gambling in the U.S. and abroad.
On Wednesday, it launched two websites with gambling operator Bwin.Party to provide real money poker, slots and table games like blackjack to people in the U.K. above the age of 18.
The company says its long-term goal is to offer players real money games on multiple platforms in "regulated markets worldwide."
Doerr is entitled to receive compensation in the form of an annual grant of restricted stock units valued at $250,000 as a retainer for his service and will have reasonable out-of-pocket expenses covered for attending board meetings.
On the date of his appointment, Doerr received an automatic grant award valued at $41,667.
Shares of Zynga slipped more than 3% Friday morning to $3.33, following the broader market and technology peers lower amid weaker-than-expected job numbers.