Zumba Movement Catches On, Now Comes the Hard Part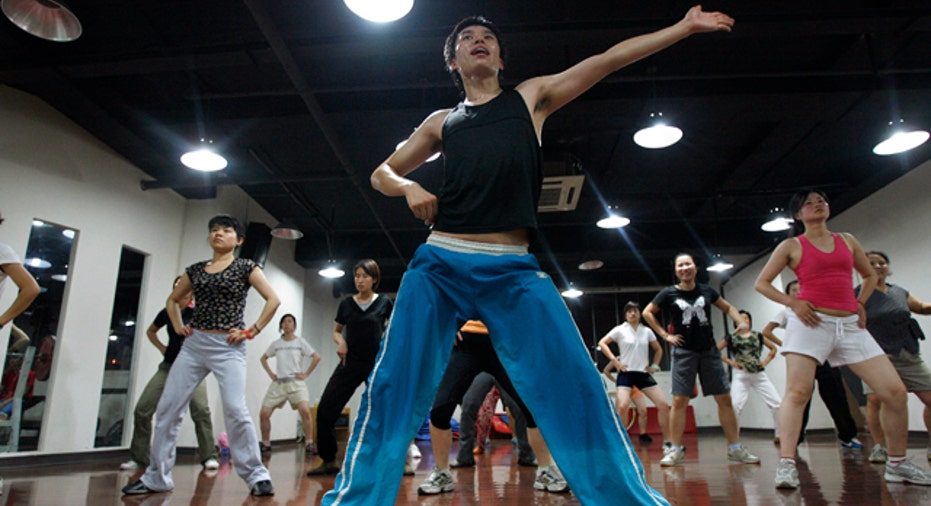 Three hundred spandex-clad people recently gathered at a trendy Hollywood nightclub for a one-hour choreographed dance party. They weren't auditioning for the latest reality TV show or rehearsing for a talent show, this was a gathering of dance enthusiasts and business owners celebrating the latest Zumba Fitness product launch.
The Latin and international music-inspired workout craze that has gained a loyal following began in 2001 with a VHS tape. "We licensed the name and video footage because we didn't have the money to launch our own infomercial," recalled company co-founder Alberto Perlman. "Pretty soon, we started getting calls from people asking, 'Do you have classes?' and 'Do you train people to become instructors?'"
Within weeks of the tape launch, the team behind Zumba Fitness organized a national training session. "We knew that we had to come up with a manual and training. We told Alberto [one of three co-founders--all of whom are named Alberto], 'you dance and we will draw your steps.' It was an awful drawing full of arrows," recalled Perlman.
The first training session garnered 150 people from across the U.S. willing to pay $300 to learn Zumba Fitness instructional techniques from a man who didn't speak English.
Despite the initial popularity, the founders struggled to generate revenue.
"We were running out of money. The money we made on one training we would spend on the next one," said Perlman. "Instructors would get trained and then they would leave and we wouldn't talk to them anymore. That's when the mission of our company became clear."
To help foster and promote entrepreneurship among Zumba instructors, the company created ZIN, the Zumba Instructor Network. For a monthly fee, the company supplies ZIN members with free downloadable music, DVDs, marketing material, legal and tax advice, training and an online community forum.
"I saw the power behind this amazing movement and worked very hard for two years to build my following and my reputation," said Jordana Bell, a former professional ballet dancer who became a licensed Zumba instructor two and half years ago.
In August 2010, Bell opened World Fitness Studios in Connecticut, and while she is not allowed to use the "Zumba" name in the title of her business, she is allowed to teach classes called "Zumba Fitness," which accounts for 99% of the courses she offers.
Not every licensed instructor opens his or her own gym so Zumba Fitness encourages gym owners to hire Zumba instructors through a "Find an Instructor" tab on its Web site. Unlike other fitness classes, the company doesn't charge gyms to carry its program.
In 2007, the company launched a global product line in an effort to turn Zumba Fitness into a lifestyle. Tank tops, shoes and flip flops joined video games and a slew of DVDs as part of company's growing product offerings. Perlman hopes these additional offerings will entice people to take the classes and in turn help instructors reap profits.
Zumba Fitness, which boasts more than a million people who "Like" it on Facebook, recently made its way onto the high seas. Princess Cruises has 29 certified Zumba instructors onboard, with 17 ships already offering the workout and plans to roll the program out fleet wide.
"We were looking to provide our passengers with an activity that they enjoy on land and could enjoy at sea," said Karen Candy, media relations manager for Princess Cruises. "On the Emerald Princess it's the No.2 on-board activity. Some classes are attended by over 200 passengers."
This past year, Zumba Fitness partnered with Susan G. Komen for the Cure to create a Zumbathon that helped raise half a million dollars. "We saw all these 5K runs and we said what better than the Zumba experience to raise money for different causes," said Perlman.
"In Belgium's Race for the Cure, they had Zumba instructors doing activities," said Margo Lucero, vice president of Business Development and Partnerships at Susan G. Komen for the Cure, "The awareness beyond U.S. borders [because of the partnership] has been fantastic for us."
But international growth has had its challenges. "We are a micro multinational," said Perlman. "We have to worry about translations, payments and talking to gyms in other markets about our system."
The biggest challenge and expense, however, is piracy and trademark protection. "Pirated DVDs from China are showing up on eBay. We send cease-and-desist letters to 'illegal' instructors; the legal fees around the world are ridiculous," said Perlman.
But Zumba Fitness' cross-cultural success is paying off. "Alberto [one of the co-founders] told me he was in a very Muslim part of Malaysia and the women were wearing burkas." recalled Perlman, "He was teaching the Zumba program and said you couldn't see them smiling, but you knew they were happy."