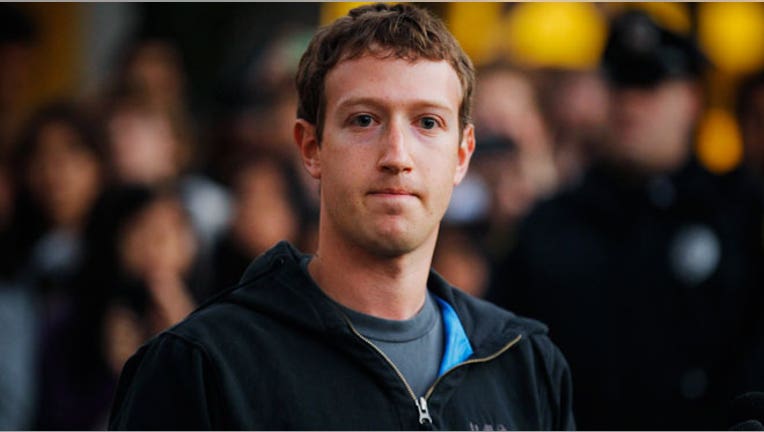 Bill Gates had better watch his back.
With Facebook's frenzied IPO headed toward a huge first-day pop, Mark Zuckerberg, already the world's youngest paper billionaire, is poised to shoot up the list of the wealthiest people and could catapult past the ranks of well-known, and much older, heavyweights, including fabled investor Warren Buffett.
At the high end, Zuckerberg's cut of Facebook is worth $19.25 billion after the company raised the price for its initial public offering to a $34 to $38 range. His personal fortune, however, could more than double if Facebook's shares explode in their first day of trading, similar to LinkedIn's spectacular debut.
The much-smaller professional social networking company rose a whopping 109 percent in its opening day last year. A first-day bang like that would swell Zuckerberg's net worth to north of $40 billion.
That personal fortune would propel him past Buffett, the second-richest American with an estimated $39 billion, and Oracle chief Larry Ellison, at No. 3 with $35 billion, according to Forbes. Bill Gates tops the list with an estimated $59 billion.
The Harvard dropout, who turned 28 on Monday, is reaping the rewards from an unlikely beginning in his dorm room. Less than a decade later, he's ranked 14th on Forbes' list of richest Americans, ahead of Google co-founders Larry Page and Sergey Brin.
While such a skyrocketing start would likely be the stuff of Zuckerberg's fantasy, it's actually a scenario that Facebook's bankers are trying to avoid.
"Banks generally want a pop in the stock on the opening day, but nobody wants the stock to double," said one person familiar with the IPO. "Nobody wants it to seem like we left money on the table," the person said.
At $38 a share, Facebook is valued at more than $100 billion, and the firm and selling shareholders will raise about $16 billion, making it the third-largest IPO in US history behind Visa and General Motors.
The precise price of the offering will be determined after the close of trading Thursday.