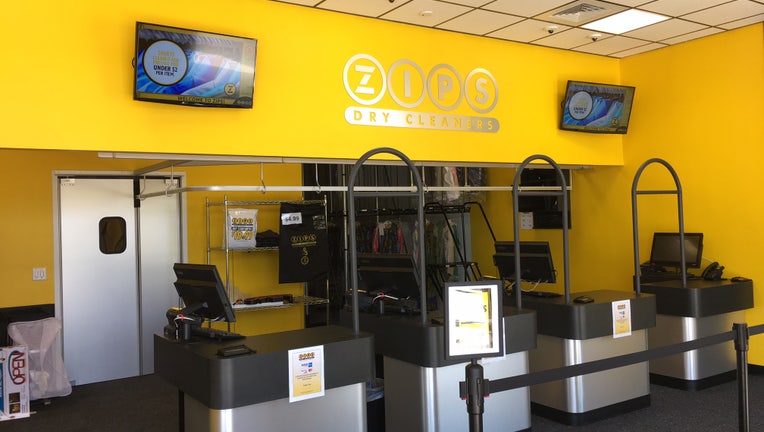 One dry cleaning company is aiming to be a disruptor in the industry by using a one-price-for-all business plan.
In this Salute to American Success, we're taking a look at ZIPS Dry Cleaners. The company charges customers $2.29 for all garments—both large and small. The business was formed when a group of independent dry cleaners came together in 1996.
In addition to featuring a fixed-price, ZIPS also offers an "in by 9, out by 5" promise for a quick turnaround time for customers.
So, how do they do it? For ZIPS, it's all about productivity.
"Our game is all about best equipment and most efficiency," said Reid Bechtle, CEO of ZIPS. "On an average day our production is done by 2-3 p.m."
While close to having a 50-50 split between dry cleaning and laundry, the company occasionally handles large items like wedding dresses for the same price as a dress shirt or other garment, according to Bechtle.
After 10 years of operation, the business partners made the decision to start franchising. Today, the company has more than 40 stores in operation and expects to have 52 open and operating by the end of the year.
More American Success Stories
Recently, the company signed an agreement with a group of individuals who run Planet Fitness (NYSE:PLNT) franchises on the West Coast, which will help the Maryland-headquartered business to further expand its operations in the Los Angeles and San Diego areas.
Being a people-oriented business, the ZIPS CEO says the company pays special attention to having a highly-qualified staff.
"The human resource aspect is the hardest part of business," said Bechtle. "We have a 12-week training program… hire right, train right and schedule properly – you will be successful."