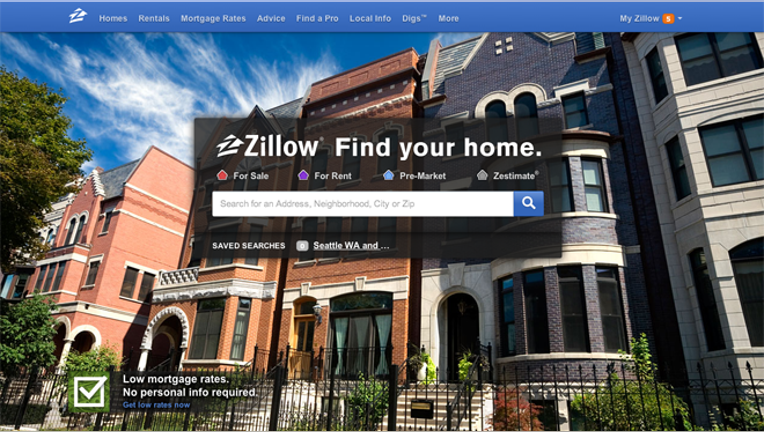 Digital real estate company Zillow (NASDAQ:Z) released earnings after the bell on Tuesday, just a week after announcing its acquisition of rival Trulia (NYSE:TRLA).
Zillow reported $79 million in second quarter revenue, a 68% increase from last year and a record for the company. Analysts had been forecasting $77 million in revenue.
The company also reported an adjusted loss of five cents per share, more than the four cents that Wall Street was expecting. Net loss was about $10.5 million, up from $10.2 million last year.
Zillow saw record traffic on its website, with 89 million unique visitors in July. The site showed strong growth in mobile, with an average of 212 homes viewed per second.
"Traffic continues to grow rapidly," CEO Spencer Rascoff told FOXBusiness.com. "We're the largest real estate site in the U.S."
Rascoff also spoke of Zillow's plans for the Trulia acquisition, which is expected to close in the coming months.
"Trulia has a very large audience and a beloved brand. The strategy behind buying Trulia was to have another strong real estate brand, which makes us even stronger to our advertisers," he said.
Rascoff maintains that Trulia will "continue to operate as a separate brand," but that the acquisition will result in "significant savings and cost avoidances." He said the synergies created between the merged companies will result in "organizational changes," after the deal closes.
Zillow shares are up 73% year-to-date. The company closed Tuesday at $141, with shares trading down 1% in after hours.