Zika Virus: What You Need to Know for Summer Travel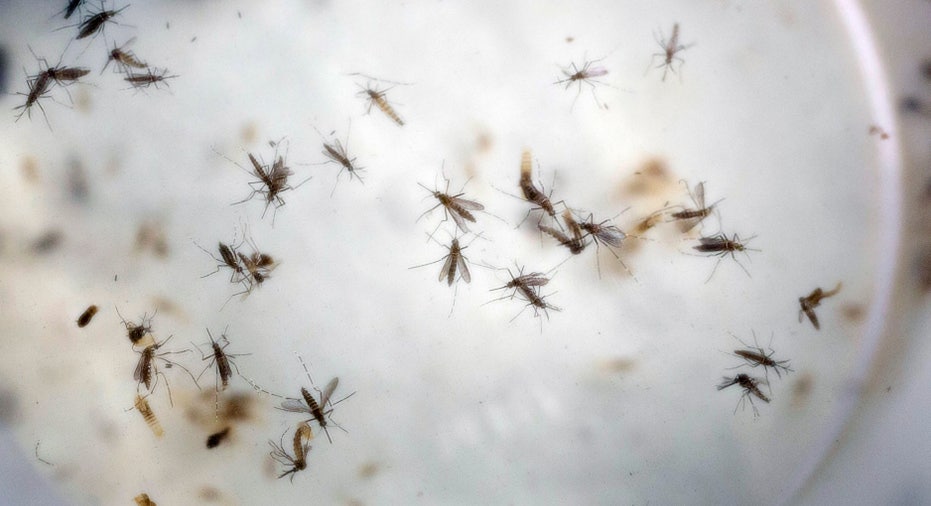 Sarah Lisovich and her sister Sam, who was 3 months pregnant, had hoped to spend some quality time together before the baby arrived.
They scheduled a trip to Florida 3 months ago, but news of Zika virus cases there caused them to rethink their getaway.
"Though we consider ourselves to be adventurous and knew the likelihood of contracting Zika was fairly low, we did not want to put my sister's baby at risk," says Lisovich, a senior editor and content strategist at CIA Medical, a medical products provider in Skokie, Illinois.
So, they canceled.
"The hotel was refunded fully, but the (airline) only allowed me to use the money toward another trip with them," Lisovich says.
The Zika virus is the latest tormentor of travelers, forcing pregnant women and their families to weigh carefully the dangers before deciding on a summer vacation to a destination on the Centers for Disease Control watch list.
The CDC has issued travel warnings for Mexico, for most islands in the Caribbean and many in the Pacific, for 6 countries in Central America and for 10 nations in South America, including Brazil.
The one exception is travel to any destination about 6,500 feet above sea level, where mosquitoes, which spread the virus, don't live. For example, the temperatures in Chile's mountain ranges make it difficult for mosquitoes to survive.
At the same time, the National Institutes of Health is working on a potential vaccine for the virus, while the Obama administration is seeking $1.9 billion to counter the disease.
What is Zika?
While the Zika virus is primarily spread by mosquitoes, a man can spread it to his sexual partners as well. Symptoms are mild, lasting about a week. They include red eyes, joint pain, fever and a rash, according to the CDC.
Most people don't get sick enough to even go to the hospital.
Even so, for a pregnant woman, the disease can have terrible consequences. Zika can cause a birth defect whereby a baby is born with an abnormally small head. Children often have smaller brains, linking them to other problems such as seizures, developmental delay, decreased learning ability, difficulty swallowing, hearing loss and vision problems, the CDC says.
"Travelers are strongly urged to protect themselves by preventing mosquito bites," the CDC says.
If you're vacationing in any of the countries on the CDC's Zika list, here's what to know.
Pack to Protect Yourself
The American Society of Travel Agents says it sees travel bargains to areas where Zika is prevalent, but there's no comprehensive data to show that discounts are widespread, according to ASTA Senior Vice President Eben Peck.
ASTA still isn't seeing massive cancellations but is seeing some refunds "to certain travelers concerned about the Zika outbreak."
A survey released in May by the Travel Leaders Group showed that 87% of travelers surveyed had heard about the Zika virus, but 96% said it had not affected their travel plans.
Carrie Nelson, a travel agent with Flathead Travel Service in Kalispell, Montana, says one couple that had booked a hotel/airfare package to Cancun, Mexico, through her agency wasn't able to get their money back after the woman learned she was pregnant.
"They had gotten it (booked) through a package, so they got a voucher for another trip later on," Nelson says. She advises travelers to research the destination country and airline travel policies before booking a trip to a country on the CDC's Zika list.
Airline Policies on Zika Refunds
Airline policies on refunds or postponing travel vary from airline to airline.
According to the airlines' websites, customers traveling to countries with Zika outbreaks can contact representatives of Delta and United Airlines to find out their options. However, they provide restrictions on possible travel changes or refunds based on a cutoff date for when the ticket was purchased: Feb. 29 for United, March 1 for Delta.
American Airlines says pregnant women and their travel parties can request refunds for tickets bought on or before March 31, as long as a doctor's note confirming pregnancy is provided.
While vacation travel might be delayed on a family-by-family basis, there's a lot more at stake for the biggest event of the summer travel season.
CARD SEARCH: Looking for a good rewards card to use for travel this summer? Find one today at Bankrate.
Olympics are Unaffected -- So Far
Brazil is hosting the Summer Olympics in Rio de Janeiro from Aug. 5 to Aug. 21. Olympic organizers continue to play down Zika fears. They point out that cooler temperatures in August in the Southern Hemisphere will lead to a decrease in the mosquito population.
So far, no countries have refused to take part in the Summer Games, and one athlete, American cyclist Tejay van Garderen, says he won't compete.
A Swedish scientist used a mathematical model and data from another outbreak in Rio to calculate the chances of catching Zika there. His model predicts 16 cases of Zika, at most, at the Olympics, according to NPR.
Still, if you are planning a trip to a Zika country, you can protect yourself from losing what you spent on reservations. David Capaldi, president of tour operator Discover Latin America, is requiring his clients to obtain travel insurance for trips to Zika countries.
What to Take on a Trip
If you are traveling to a country for which the CDC has issued a travel advisory, the center advises travelers to pack the following items:
Insect repellent. Check on the label for these ingredients: DEET, picaridin, IR3535, OLE or PMD.
Long-sleeve shirts and long pants.
Clothing and gear with permethrin, a chemical widely used as an insect repellent.
A mosquito net for baby carriages, carriers or cribs.
A net for your bed if mosquitoes can get into the room where you'll sleep.
Condoms, if you might have sex.
Precautions for Your Stay
The CDC advises travelers to apply insect repellent, and reapply as directed. If you use sunscreen, apply it first, then the repellent.
You should cover exposed skin, stay and sleep in screened-in or air-conditioned rooms and drape a net over your bed if you're sleeping outside.
To avoid the spread of Zika through sexual conduct, use latex condoms.
When You Return Home
Prevention of the spread of Zika doesn't stop when your vacation does.
The CDC advises travelers to look for symptoms after arriving home, and to call a doctor immediately if they suspect that they have contracted the disease.
Continue to use insect repellent for 3 weeks after travel and condoms when you have sex.
Capaldi, of Discover Latin America, says that after travelers have been less likely to call off their trips after they understand the dangers of Zika.
"Once travelers learn about the reality of Zika -- not the over-exaggerated media reports -- we find they are still open to traveling," he says.
Copyright 2016, Bankrate Inc.