Zebra Tech Snags Motorola's Enterprise Unit for $3.5B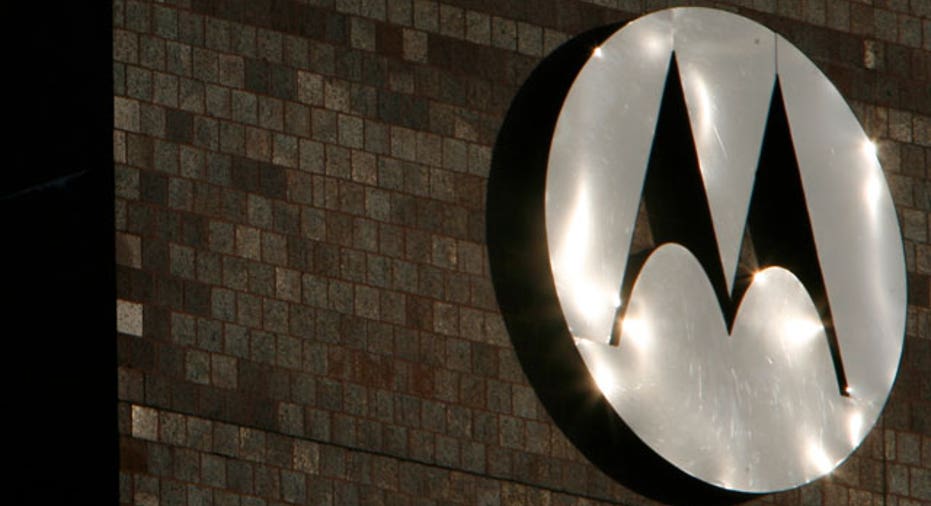 Zebra Technologies (NASDAQ:ZBRA) is set to acquire Motorola Solutions' (NYSE:MSI) enterprise business for $3.45 billion, as the maker of barcode printers looks to widen its footprint.
Zebra also raised its first-quarter guidance, saying the proposed acquisition will immediately add to earnings.
The company now sees a profit of 88 cents to 91 cents a share, excluding costs related to the deal, and revenue of $287 million to $289 million. It previously anticipated per-share earnings of 77 cents to 87 cents and $276 million to $286 million in revenue.
The all-cash deal is expected to close by the end of this year.
Shares of Zebra advanced 1% to $68.97 early Monday morning. Motorola Solutions slipped 0.9% to $63.23.
The addition of Motorola Solutions' enterprise unit, which makes barcode scanners and rugged computers, will give Zebra a bigger presence in retail, manufacturing and logistics. Zebra currently specializes in barcode printing and inventory tracking.
Lincolnshire, Ill.-based Zebra said its patent portfolio will increase to 4,500 U.S. and international patents. About 4,500 employees are expected to join Zebra once the transaction is completed.
"This acquisition will transform Zebra into a leading provider of solutions that deliver greater intelligence and insights into our customers' enterprises and extended value chains," said Anders Gustafsson, Zebra's chief executive. "It positions Zebra as a leading technology innovator, with the accelerating convergence of mobility, data analytics and cloud computing."
The deal does not include Motorola Solutions' iDEN wireless communications products. Motorola will also continue to operate its government business, include a lineup of commercial radio products.
Excluding iDEN, the Motorola Solutions enterprise unit logged revenue of $2.5 billion last year. Zebra generated $1 billion in sales. Zebra, which has a market value of $3.4 billion, plans to finance most of the acquisition with $3.25 billion in debt.
Motorola Solutions, which split from Motorola Mobility in 2011, said it conducted a strategic review last year and concluded the company would have more value by focusing on government and public safety communications.
"This transaction will enable us to further sharpen our strategic focus on providing mission-critical solutions for our government and public safety customers," Motorola Solutions chairman and CEO Greg Brown said.
Motorola Solutions lowered its outlook for the first quarter amid recent weakness in its North American government business. The Schaumburg, Ill.-based company estimates revenue of $1.8 billion for the period.
Morgan Stanley (NYSE:MS) is serving as Zebra's financial adviser and providing a financing commitment for the debt component of the transaction. Goldman Sachs (NYSE:GS) and J.P. Morgan (NYSE:JPM) are acting as financial advisers to Motorola.