Zale Shares Pop After 4Q Beat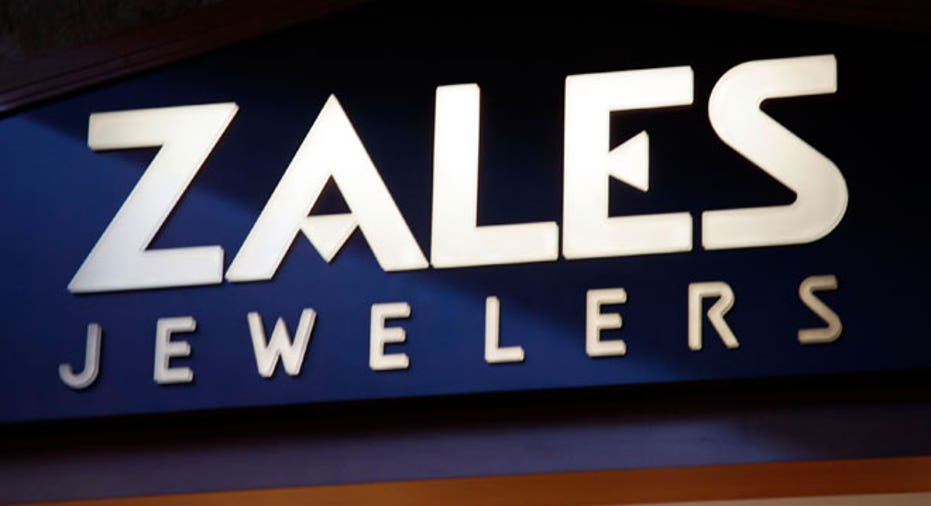 Zale (NYSE:ZLC) reported on Wednesday a lower-than-expected loss for the fourth quarter, as the jewelry retailer posted improved sales and wider margins.
With the latest results, Zale returned to a full-year profit and saw its highest annual net income in six years at $10 million.
Shares jumped 9.2% to $9.79 in pre-market trading. The stock is up 118% so far this year.
Zale, which operates Zales Jewelers, Gordon's Jewelers and other stores, said its loss narrowed to $8 million from $19.7 million in the year-ago period. On a per-share basis, Zale's loss was down to 25 cents from 61 cents.
Revenue climbed 2.5% to $417.1 million.
Analysts expected a wider loss of 33 cents and revenue of $409 million.
Gross margin widened to 53.1% from 51.6%, while input costs fell 0.8%.
Same-store sales were up across the board, with those at Zales stores showing the most improvement with 8.1% growth. Peoples branded stores had same-store sales growth of 5.6%, or 7% at constant exchange rates.
The Dallas-based company's U.S. fine-jewelry brands, including Zales and the regional Gordon's brand, recorded same-store sales that rose 7.2%. Those at Canadian fine-jewelry brands were up 3.3%, or 4.7% in constant currency.
Kiosk comparable sales ticked up 0.3%.
Overall same-store sales were up 5.6%. In the year-ago quarter, Zale reported 8.3% growth.