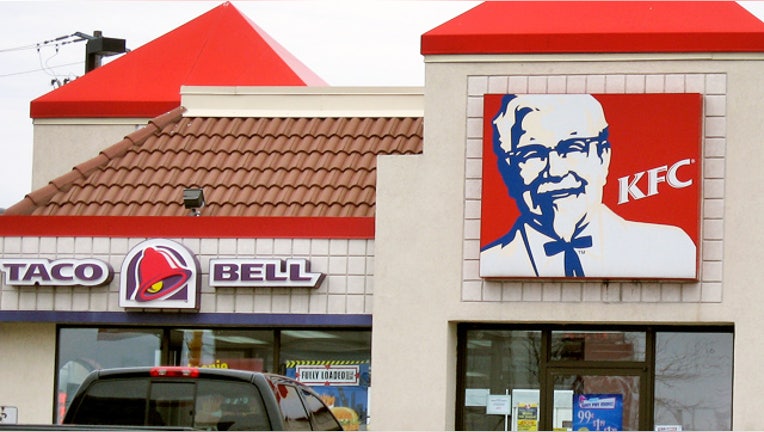 Pizza Hut and KFC parent Yum Brands (NYSE:YUM) reported stronger-than-expected third-quarter earnings and raised its full-year forecast late Tuesday as efforts to expand in emerging markets continued to accelerate and pay off.
The Louisville, Ky.-based fast-food restaurant posted net income of $471 million, or $1.02 a share, compared with a year-earlier profit of $383 million, or 82 cents.
Excluding one-time items, the company earned 99 cents, beating average analyst estimates in a Thomson Reuters poll by two cents.
Revenue for the three months ended Sept. 8 was $3.14 billion, up 10% from $2.8 billion a year ago, missing the Street's view of $3.6 billion. Worldwide restaurant margin grew by 1.9 points to 18.9% and same-store sales climbed 6% in both China and the U.S.
"Very strong sales and profit at all of our divisions, including China, Yum! Restaurants International, India and the U.S., drove 19% third-quarter EPS growth," the company's Chief Executive Officer David Novak said in a statement.
Yum opened 394 new restaurants, with 86% of them focused in emerging markets, including 192 in China. System sales grew 22% in China while operating profit in the fast-growing Asian market jumped by 22%.
"China restaurant margin performance improved dramatically from the second quarter, once again demonstrating the ongoing strength of our business model," Yum said in a statement, adding that the performance further demonstrates why the company is so confident in the long-term growth potential of its China business.
Yum believes fiscal 2012 will mark its 11th consecutive year of delivering at least 13% EPS growth, excluding one-time items, or about $3.24 a share, about two cents below the consensus' $3.26. The company forecasts EPS growth of at least 10% in 2013.
The fast-service restaurant operator said it plans to open more than 750 high-return new restaurants this year.
Shares of Yum ticked up about 3.5% after hours Tuesday to about $68.35.