YouTube Releases Kids App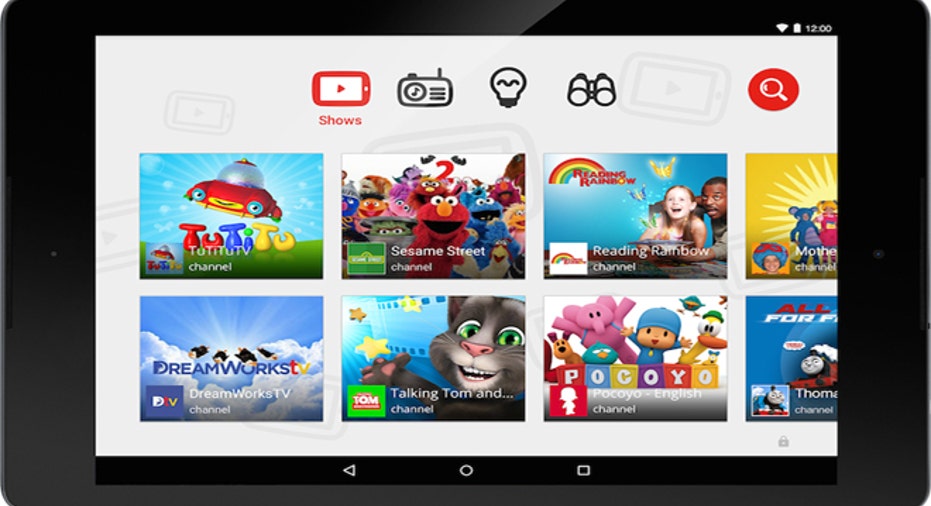 In the latest push to make the Internet more kid-friendly, YouTube has released a new app with video content suitable for young children called YouTube Kids. It is now available for free on Android and Apple (NASADAQ:AAPL) devices.
YouTube Kids aims to make it easier for children to find age-appropriate videos and introduces new parental controls. Parents can set a timer, limiting the amount of time spent on YouTube and can also turn off the search function altogether, so that children do not stumble upon anything unsuitable.
"Parents can rest a little easier knowing that videos in the YouTube Kids app are narrowed down to content appropriate for kids," the company said in a blog post. "Your four-year-old may already be a swiping expert, but the app's design makes it even easier to find Pocoyo or the latest episode of Sesame Street's 'The Furchester Hotel.'"
The app also makes it easier for young children to navigate YouTube. Larger images and voice-activated search should help kids who cannot read or type.
With a particular focus on literacy, YouTube Kids will include math tutorials and science demonstrations. Content from DreamWorks (NASDAQ:DWA), Jim Hensen, National Geographic and Reading Rainbow will all be featured.
"At a time when a child's access to media can be overwhelming and filled with empty calories, I'm excited that YouTube Kids is making this commitment to give families a safe environment to spark curiosity while still entertaining," Reading Rainbow's LeVar Burton said in a statement. "Reading Rainbow and I are proud to have been asked by YouTube to celebrate the launch of YouTube Kids with the debut of an exclusive original series we're creating called 'uTech' that explores the technology our next generation will have as an ever-present part of their lives."
Although the company is rumored to be working on other kid-friendly products, YouTube Kids is Google's (NASDAQ:GOOGL) first completed project with this aim. The move comes just weeks after Twitter's (NYSE:TWTR) Vine introduced a similar product, known as Vine Kids. Snapchat also has an app called SnapKidz.
Google has kept children in mind in its recent initiatives. This month, the company announced a partnership with Mattel (NASDAQ:MAT) for a virtual reality View-Master. The company also acquired Launchpad Toys in early February, a maker of mobile apps for kids.