Your Orange Juice is definitely going to cost more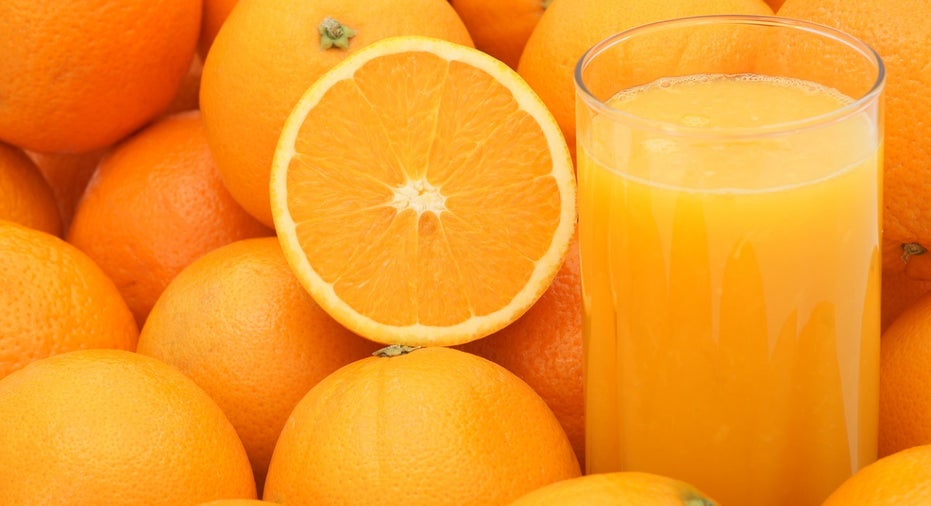 The United States Department of Agriculture (USDA) will release its first citrus production forecast for Florida's 2017-2018 Thursday after Hurricane Irma swept the Sunshine State more than a month ago, wiping away a majority of its treasured crop.
Initial reports indicated that 50-70% of citrus crops have been washed away due to the storm.
Florida's Department of Citrus told FOX Business that farmers across the state are reporting anywhere from 30-70% crop loss over the last few weeks.
Shannon Shepp, executive director of the Florida Department of Citrus, said that the Florida Citrus industry as a whole has taken a "heavy hit" this hurricane season.
"Before the hurricane, we were expecting more than 75 million boxes of oranges on the trees this season. Sadly, that's no longer the case. This may, temporarily, mean less Florida Orange Juice on grocery store shelves and a corresponding price increase," she said, without elaborating on how much the price hike will be.
Yet, Florida's Department of Citrus says despite the massive setback and soon-to-be price jumps, it is confident that no shortages will happen.