Your Online Shopping Checklist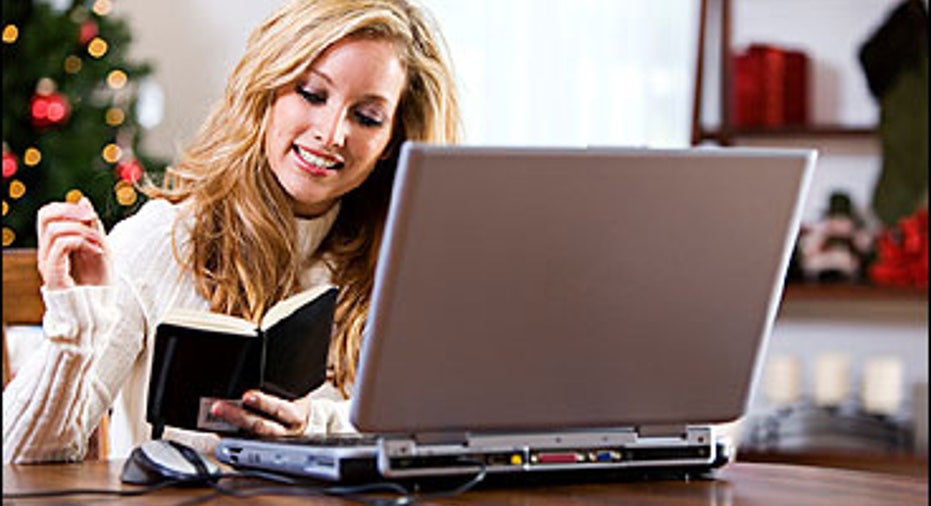 Buying online this year? Here are seven tips to make the experience a happy one.
1. Know the seller. "I like sticking with familiar stores for the ease of return," says Edgar Dworsky, founder of ConsumerWorld.org. And if the online seller has a brick-and-mortar location, you or the gift's recipient can usually return items there, making it super easy --and saving more shipping costs.
But if you find a red-hot deal from an unknown entity, you don't have to buy blind, says Michael Miller, author of "Bargain Hunter's Secrets to Online Shopping." Many of the shopping sites will rate retailers. On some, shoppers can also post their experiences and reviews. In addition, you can visit sites that specialize in reviews such as ResellerRatings.com.
And small doesn't mean sketchy, says Miller, who recently was very pleased with a large holiday gift he purchased from a one-man online specialty shop. "Small merchants can be good merchants to deal with," he says.
In addition, you look for a phone number and a physical address in case you have questions, special requests or problems. "If you have problems, you don't want to start sending to an e-mail address that never seems to respond," he says.
Miller makes one exception, Amazon.com. While there is a phone number, "it's not readily available," he says. But "the e-mail customer service is exceptional," he says. "I make them the big exception to the rule."
2. Double-check the item's true condition. Is the item new, used or refurbished? Read the fine print so that you know exactly what you're buying, says Dworsky.
Also, beware of so-called gray-market goods, he says. What it means: Sellers will get a deal on goods bound for another country by marketing them here. To protect yourself, make sure the item comes with a full U.S. warranty, he says.
3. Make sure the price includes shipping. Sometimes the lowest price is a great deal because it doesn't include shipping, says Dworsky. "When you're dealing with the sellers, you want to know: What is the complete price?" That includes any shipping charges, gift wrapping fees and taxes.
4. Verify that it's in stock. The good sites will tell you before you check out if the item is in stock, says Miller. "Any merchant who doesn't offer that right on the product page, you shouldn't be buying from them," he says. "They're not up with the times."
In addition, some websites don't get updated in real time, Miller says. "If you're really concerned, give them a call and talk to a human being," he says.
5. Read the return policy. Some online stores make it easy, allowing you to ship things right back or even return them to the brick-and-mortar locations. Others make you jump through hoops with restocking fees or tight return deadlines. And still others will also require a return merchandise authorization, commonly called an "RMA."
That means you'll have to call or e-mail the company to get permission for a return, along with a special number that's used for the transaction, Dworsky says.
6. Double-check the delivery date. Every site has different ordering deadlines for delivering your gift in time for a particular holiday.
"And the better sites will tell you," Miller says. When in doubt, call and ask. And make sure that the item you're ordering is in stock and can be packed in time to meet that deadline.
Also important: Know the difference between "expedited service," or packing and readying the gift at the retailer's location, and "expedited delivery," or the rush-mail service that usually costs extra.
"Most sites will offer expedited service as well as expedited delivery," Miller says.
7. Use a credit card. You'll have dispute rights if the item isn't exactly what was promised. And, unlike a debit card, you're not giving other people access to your bank account or, if there's an error, waiting for your own money to be returned.
For protection: If you're unfamiliar with the website, find out if your credit-card issuer offers a virtual-use or one-time use card. The bank or card company will issue a one-time use number that's different from your card's actual number. Any purchase from a website that's made with it will be billed to your account.
Dworsky says, "Why would I want to give my account number to a site I've never heard of?"