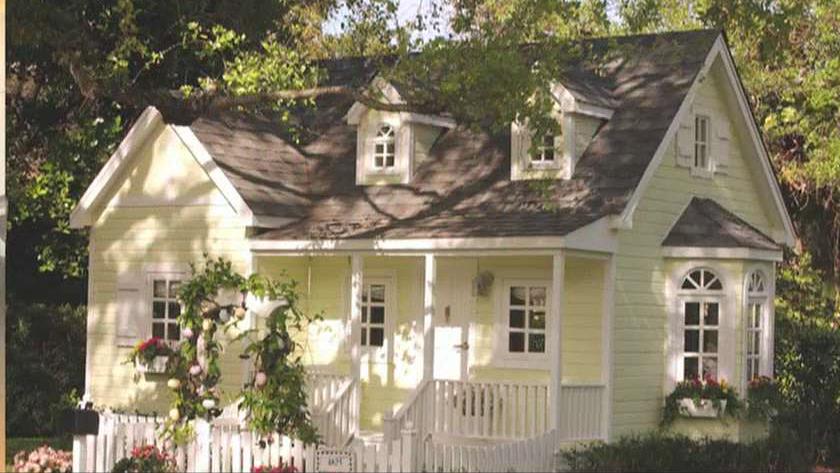 The luxury housing market is expanding to playhouses.  Parents are now spending big money for customized, high-end playhouses for their children that have features ranging from kids-sized kitchens to media rooms.
Despite the price tag, La Petite Maison interior designer Michelle Pollak says the demand for the playhouses has been consistent.
"Our demand has stayed very steady ever since we began this business.  We usually do anywhere from I'd say six to ten a year, a very, very small niche because they obviously take a lot of time to produce," Pollak told the FOX Business Network's Maria Bartiromo.
But because of the amount of work involved for each one they have limited production.
They're all hand built, by Alan [builder Alan Mowrer] himself, and designed.  So even if the demand were more than 10 a year, we just couldn't fulfill it.  We actually intentionally keep it small demand," said Pollak.
Although the company delivers across the country, Pollak said they do see more demand from certain areas.
"It tends to be hit or miss, definitely concentrated on the west and the east coast, New York and California primarily, Texas is big and then we get these surprise requests from literally the middle of nowhere," Pollak said.
More from FOXBusiness.com…
Pollak then discussed some of the more unique requests they have received.
"When we first started doing this we got requests of course for running water, play kitchens, media rooms and we thought that was over the top.  And then as time went on and we got more requests for things such as hurricane-proof houses, houses built on earthquake-proof foundations, which of course we have to contract out," said Pollak.