Your Health Insurer May Owe You Money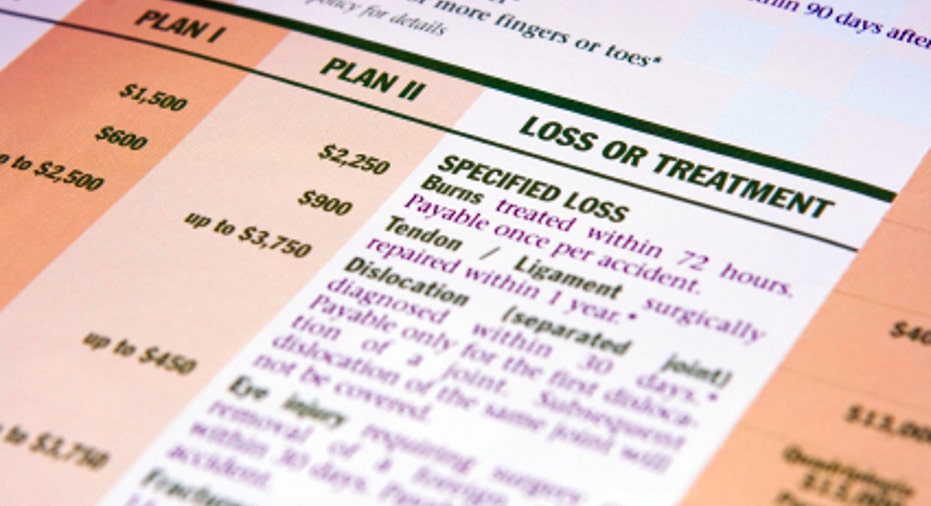 For the second summer in a row, some individuals and employers are getting money back from health insurance companies.
The Department of Health and Human Services says consumers and businesses will receive about $500 million in premium rebates from insurers that have failed to meet federal health care reform standards designed to purge excessive administrative costs and profit-taking from America's health plans.
That's roughly half of the $1.1 billion refunded to nearly 13 million policyholders in 2012, at an average rebate per family of $151. This year's rebates will go to 8.5 million insurance customers and average about $100 per family.
An Obamacare standard, known as the "medical loss ratio," or MLR, requires an insurer to spend at least 80% of your premium directly on your medical care if you purchased your own policy, or 85% if you're insured under an employer's plan.
"Now, many insurance companies are already exceeding this target, and they're bringing down premiums and providing better value to their customers," President Barack Obama said during a recent event at the White House. "But those that aren't now actually have to reimburse you. If they're not spending your premium dollars on your health care ... they've got to give you some money back."
Annual rounds of health care insurance rebates must be issued by Aug. 1; this will be the second year for the program.
The fact that rebates will be lower this year is actually good news for consumers, according to analysts with the nonpartisan Kaiser Family Foundation.
"Smaller rebates ... are not an indication that consumers are now saving less money as a result of the MLR provision, but rather that insurers are coming closer to meeting the ACA's MLR requirements and that this provision is having its intended effect of consumers getting more value for the money they spend on premiums," the analysts said in a June report.
Large employers tend to receive the most rebates, mainly because that's the way most people are covered by private health insurance," says Cynthia Cox, policy analyst for Kaiser's Program for the Study of Health Reform and Private Insurance. "If you look at it per person, those who buy insurance on their own can expect some of the highest rebates," she says.
Rebate would buy a few fill-ups
According to data compiled by Kaiser, the states with the highest average rebates per family last year were Washington ($512), Delaware ($495), Massachusetts ($457), Minnesota ($303) and Wyoming ($284). States with the most rebate recipients in 2012 included California (1.4 million), Texas (726,000), New York (634,000) and Florida (614,000).
If you're owed a rebate, your insurance company is required to pay by Aug. 1. Under health care reform, a rebate may be paid by check; as a credit or debit reimbursement, if premiums were paid that way; as a credit toward your next premium; or as a reduction for employers to distribute to workers covered via an employer health plan.
Insurers are no fans of rebates
While consumers immediately embraced the rebates, the thrill of receiving cash in hand tells only half the story. Kaiser estimates that, had the MLR program failed to convince insurers to rein in their costs beginning in 2010, premiums would have been $856 million higher in 2011 and $1.9 billion higher in 2012.
Health insurers, however, are far from thrilled with the rebate program, according to Robert Zirkelbach, spokesman for America's Health Insurance Plans, an industry trade group.
"MLR is the absolute wrong way to get health care costs under control," he says. "Instead of focusing on what the data shows is the real driver of rising health insurance premiums, which is underlying medical costs, it is capping health plan administrative costs, which have been consistent for about the last decade."
But Deborah Chollet, a senior fellow at Mathematica Policy Research in Washington, D.C., who is helping states set up their new health insurance exchanges, says the MLR program and its insurance rebates were designed to put the onus on insurers to renegotiate rates with doctors, hospitals and other service providers to lower health care costs.
"I think what (the Department of Health and Human Services) is saying is: 'This shouldn't be the consumer's problem, it should be the insurance company's problem,'" she says. "Their much-lauded nimbleness needs to come into play now."
Copyright 2013, Bankrate Inc.