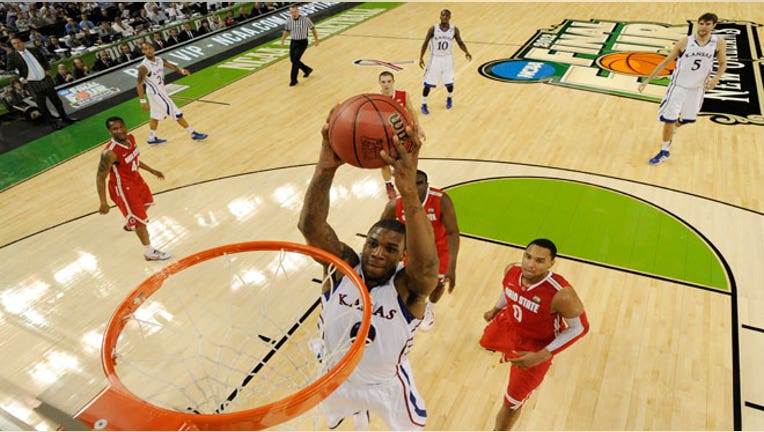 Workers worried that their bosses may catch them checking their March Madness brackets on the job, relax. The boss is likely doing the same thing.
The annual NCAA basketball tournament is upon us, and a new survey reveals one in five workers have participated in March Madness pools and 11% say they plan to do so this year, according to career services site CareerBuilder.
Management-level employees are the most likely to participate in a "friendly wager" at work over the games, with 24% saying they are usually in on March Madness pools.  Entry-level workers were the least likely to participate at 14%.  Men are more likely to participate in pools than women at 26% and 13% respectively.
High-income workers are the most likely to participate in a pool with 33% of those earning six figures and higher have participated in March Madness, compared to 18% of those who earn $100,000 or less annually. Twenty-five percent of workers making $50,000 or more have placed their bets in a pool, compared to 14% of those earning less than $50,000 a year.
The tournament pools are most popular among Millennials in the office with 22% if workers between 25 and 34 participating in the past, and 16% planning to do so this year. This was the highest amongst any of the age groups, CareerBuilder reports.
Number crunchers were the most likely to have joined a pool at work, the survey finds, with financial services being the most popular industry for March Madness bets (31%), followed by sales (30%). IT workers were the third most likely to partake in a pool (29%), followed by professional and business services workers (25%) and leisure and hospitality workers (22%).
The survey was conducted online by Harris Poll for CareerBuilder among 3,008 workers ages 18 and up.