Your Bank May Not Be Offering the Best Refinancing Deal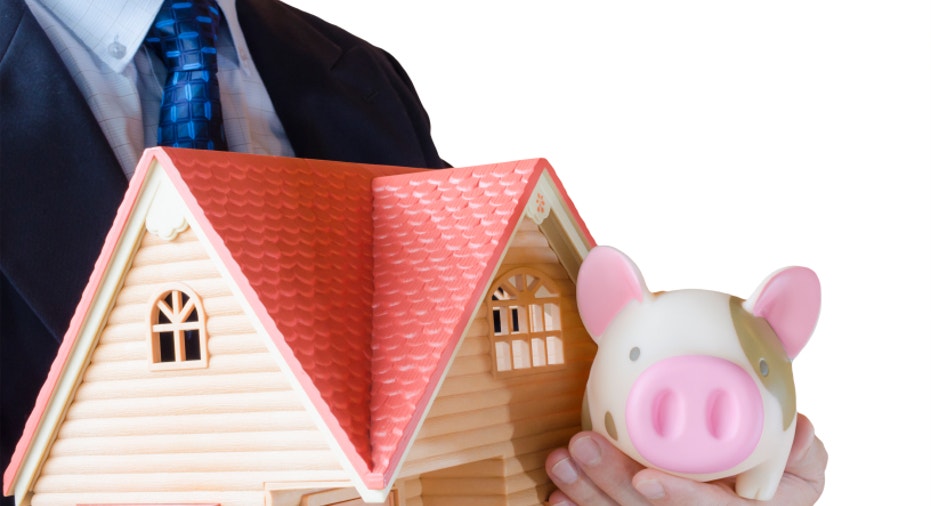 Planning to refinance your house? Figure you'll make it easy by opting to refinance through your current mortgage holder? If yes, beware of offers too good to be true.
Here's what you need to know about your mortgage holder's offer. Those who have refinanced or bought a home since 2008 know all too well what it's like to get a mortgage. The questions, and the need document every aspect of the credit, debt, income and assets, while all very important, nevertheless make the process challenging.
You'll Still Need Documentation
A common pitch given to consumers is "Since your loan is already with us, your loan process will be made much easier." However, the reality is that regardless of whether you refinance your home with your current mortgage holder or with a different company, you'll need to provide tax returns, W-2s, pay stubs and bank statements.
Pre-2014, it was possible to provide lighter documentation for lenders originating and selling loans directly to Fannie Mae and Freddie Mac. But the rules changed Jan. 10, requiring lenders to prove a consumer's ability to repay by having an appropriate debt-to-income ratio, as well as providing full supporting financial documentation.
In other words, since all lenders are going to require the same documentation, it's not necessarily going to be easier with your current lender. A history of making on-time payments is not a substitute for documentation. Your current lender does not store your most recent tax returns or last month's bank statements, which are needed to complete a refinance -- especially if you bank with another financial institution.
You'll Still Need an Appraisal (Probably)
There are two programs presently in place for homeowners wishing to refinance without the need for a new appraisal. An FHA Streamline Refinance – which is paying off one FHA Loan in exchange for a new FHA loan with a preferred interest rate – does not require an appraisal.
The Making Home Affordable Program (aka HARP 2.0) specifically states on a case-by-case basis, if the loan being paid off was taken on before June 1, 2009, and the loan is owned by Fannie Mae or Freddie Mac, a borrower has the possibility of refinancing without an appraisal. Otherwise, in a traditional refinance a home appraisal is required to determine the loan-to-value and the borrower's ability qualify for the mortgage.
A Decision-Maker Will Still Be Involved
Usually, the loan package created by your loan officer is reviewed by a decision-maker, an underwriter with the mortgage company to which you're applying. The job of the underwriter is to mitigate risk for your mortgage holder, i.e. the lender. In order to mitigate the possibility of loan risk they create conditions such as providing updated financial documentation, explaining a deposit in the bank account, for example, and sign off on those conditions for a final approval for docs to be drawn.
Whether you go with the new mortgage company or you stay with your current mortgage holder, your refinance request will be handled by an underwriter who will sign off on your ability to qualify.
A Level Playing Field for Rates & Fees
When it comes to closing costs, no lender has a monopoly on the market to create an unfair competitive advantage. Due to both mortgage and insurance industry regulations, closing costs rarely fluctuate among these neutral third parties.
Closing costs vary in terms of what lenders charge in lender fees, origination fees and discount points. Also, mortgage money comes from loans that are created, bought and sold on the secondary mortgage market. Lenders have access mostly to the same rates and programs, but fees vary among lenders. One lender cannot offer interest rates dramatically lower than market rate, however, loan programs do change the interest rate dynamic. For example, a 10-year fixed rate is always lower than a 30-year fixed rate.
When to Refinance With Your Current Bank
It may make sense to refinance your loan with your current mortgage holder if you have a previous credit challenge such as a bankruptcy, if you recently had or are near foreclosure, or there is a major income concern. In such circumstances however, you would likely not be seeking a refinance, but a loan modification. In recent years some homeowners have also been choosing to procure a loan modification in lieu of refinancing due to refi loan-to-value restrictions.
Since the real estate market has picked up in most markets, refinancing is now a possibility for homeowners who previously were unable to do so due to a lack of home equity.
Why a Second Opinion Can Help
Procuring a second opinion from an outside lender against and your mortgage holder's quote is always a prudent route to explore, even more so if you have steady employment, good credit and manageable debts.
Working with an expert loan professional could mean the difference between having a quick, efficient process with reasonable rates and fees and a process with a lender that cannot be guaranteed to go easily merely because they collect your mortgage payment each month.
[Editor's note: Before you refinance your home, it can be helpful to check your credit scores to see where you stand. A lower credit score can mean a higher interest rate, which means higher monthly payments. If you need a higher credit score before you refinance, taking the time to build your credit can put you in a better position to receive lower rates when you're ready to apply. There are free tools that can help you monitor your credit scores, such as through a free account with Credit.com, which also provides an analysis of your credit to help you come up with a plan to build your credit over time.]