You Might be Forced to Buy Renters Insurance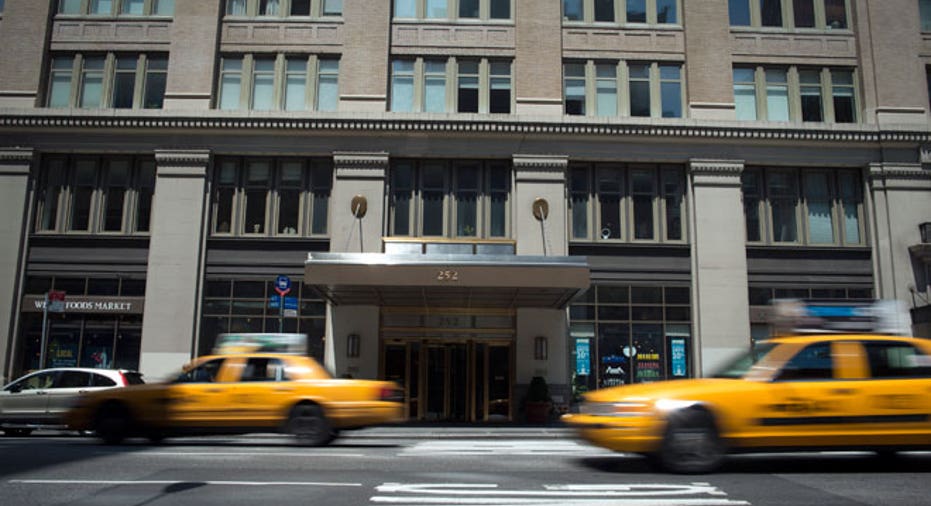 You dotted the i's and crossed the t's on the rental application, wrote a check for first and last months' rent, provided character references and are all set to move in.
But wait - do you have renters insurance?
What used to be optional is now becoming a requirement for tenants at a growing number of apartment complexes.
In a 2012 survey of large apartment complex owners by the National Multi Housing Council in Washington, D.C., 84 percent said they required their tenants in at least some of their properties to have insurance, up from 62 percent in 2012.
"We started requiring renters insurance in 2007, and we were on the forefront of doing that," says Shanna Teague Berrien, director of insurance risk for CWS Apartment Homes in Austin, Texas, and a member of the National Apartment Association. "In the last three years, everybody who's anybody has made that a requirement."
Berrien says mom-and-pop landlords generally don't require renters insurance, but most big complexes do. Her company owns and manages 21,000 units in Texas, North Carolina, Atlanta, Denver and Folsom, Calif.
Renters insurance covers your personal belongings if they're stolen or damaged and provides liability protection if you cause someone else to suffer injuries or property damage. A landlord's insurance covers the structure and their own liability but not tenants' possessions or tenants' liability.
Renters insurance also pays for additional living expenses if your apartment or rental home is uninhabitable because of a covered disaster, such as a fire. The coverage kicks in if you have to live somewhere else and incur extra expenses while your apartment is being repaired.
Why landlords want you to have renters insurance
"A big reason we're seeing it grow is because it's just a good idea for all involved," says Jim Lapides, a spokesperson for the National Multi Housing Council. "For the renter, it can provide protection against catastrophic events. The building management's insurance will rarely cover the personal items of their residents."
Berrien recalls when a 32-unit apartment complex owned by her company burned. Three tenants didn't have insurance, despite the company's requirement, and they lost everything.
"There really was nothing we could do, absolutely nothing, and it was really sad," she says.
It was a happier ending for tenants of an eight-unit Houston apartment complex recently damaged by fire. All of them were insured.
"Every single one had temporary housing paid for by insurance and had their contents covered," Berrien says.
Requiring renters insurance makes recovery go more smoothly if disaster strikes. Although landlords aren't responsible for their tenants' stuff, tenants tend to look to landlords for help when their belongings are destroyed, she says.
Your renters insurance saves the landlord money
Renters insurance is good for the landlord, too. Say, for instance, a negligent tenant causes a fire that destroys several apartment units. If the tenant has insurance, his liability coverage can be called upon to pay for the damage, up to the policy's limit.
Typically the landlord's property insurance would pay for repairs and then the landlord's insurer would seek reimbursement from the tenant's insurer. The reimbursement would include recovery of the landlord's deductible, saving the building owner thousands of dollars in out-of-pocket costs. Another bonus for landlords: Insurers give premium discounts to apartment complexes that require tenants to have renters insurance. The most common liability limit required for renters is $100,000, according to the National Multi Housing Council.
If the apartment dweller doesn't have renters insurance, the landlord could sue the tenant to cover the costs of repairs, but the average renter doesn't have the assets to make such a lawsuit worthwhile.
Many renters just say no
Sales of renters insurance are growing, in part because more tenants are forced to buy it. But most renters who aren't required just skip it. Overall, only 31 percent of renters buy renters insurance, according to a 2012 Insurance Information Institute survey.
The lack of renters insurance often stems from misunderstanding.
"They believe if there's a fire or water damage, their landlord's insurance would cover their stuff," says Jim Hyatt, vice president of personal lines for Arbella Insurance Group, a regional property insurer headquartered in Quincy, Mass. "We have to change that perception."
Hyatt says to ask yourself: "If I were to lose all my stuff, how long would it take me to replace everything I have?"
Renters insurance is surprisingly cheap. Average renters insurance premiums run between $15 and $30 a month, according to the National Association of Insurance Commissioners. You can save on your premium by buying coverage from your auto insurance company, known as bundling. Most insurers give car insurance discounts for maintaining both types of coverage with them.
Hyatt says a "starter" renters insurance policy is about $130 to $150 a year. That would provide about $12,000 to $15,000 in contents coverage and $300,000 in liability coverage, he says. Hyatt recommends everyone buy at least $300,000 in liability coverage. If you're a renter with substantial assets, such as savings, you should buy more.
Good liability protection is especially important if you have a dog. More than a third of all the money insurers paid out for home and renters insurance liability claims in 2012 was for dog bites, according to a recent Insurance Information Institute report.
The original article can be found at Insure.com:You might be forced to buy renters insurance